Today was my last swim at the Charlotte Aquatic Center. So sad! 
A few months ago v. today… different swimsuits, obviously.
Why was it my last swim?  Well, the pool isn't exactly next door to our new house, so I decided to cancel my membership and join a gym with a pool that is closer.  I get oddly attached to certain buildings (which is weird because it's not like the Aquatic Center knows me…) and am sad to say goodbye. I guess it's more about all the memories at the pool – this is where I really figured out how to swim and trained for all my summer triathlons. 
Lucky for me, it was was long course day (the pool can be set up as 50 meters in length or 25 yards in length).  Long course is so much more enjoyable than short course.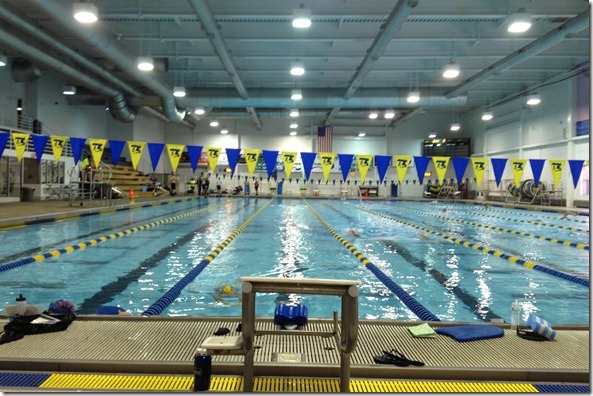 I did 700 meters, hopped out, and bid the pool adieu. 
I am trying to make a real effort this week to maintain the 'habit' of exercising without going overboard.  I can feel all the stress and tension associated with moving and working and figure this is certainly not the week to go all out.  Exercise should add to your energy levels – not sap them away.  Know what I mean?
Pre-swim smoothie.  This combo is GREAT. 
1 cup almond milk
1 banana
1/2 cup frozen raspberries
2 scoops protein powder
2 tablespoons sunflower butter
And a post-swim lunch of toast, eggs, chips and hummus, and an apple.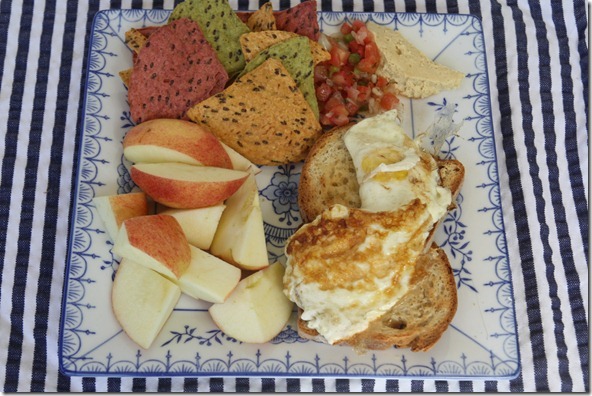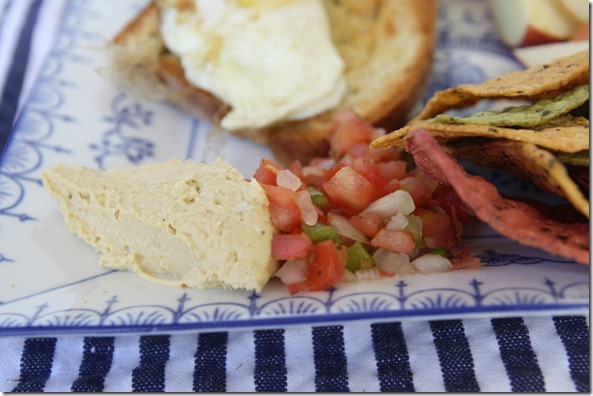 As well as another banana and almonds, which I wolfed down on the way to coaching Girls on the Run. 
Thought of the Day: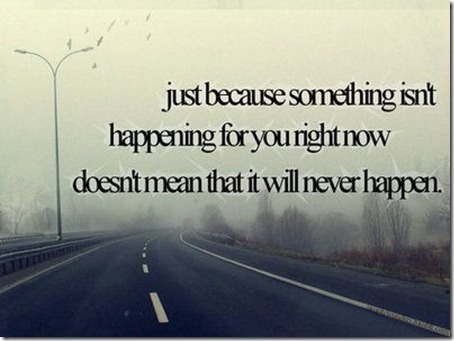 (Source)