Hello from South Beach!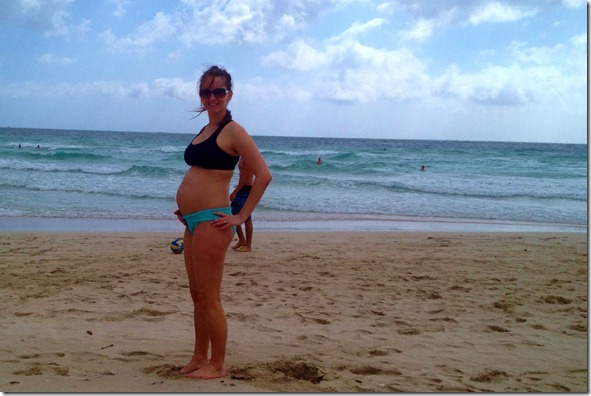 (Since so many people have asked… yes!  I'm staying Naked Faced on the beach.  100% all in!)
Our vacation is going very well so far, despite rainy and windy weather in Miami.  I think we're both just so pleased to be here and away from the grind that we just don't care if the chilly temperatures followed us down from North Carolina!
How can you ever be disappointed to be on Ocean Drive, anyway?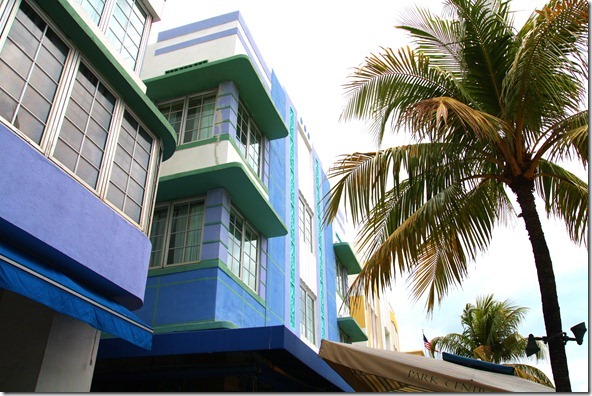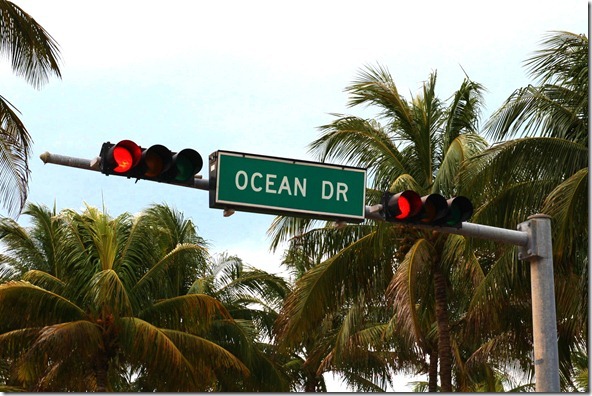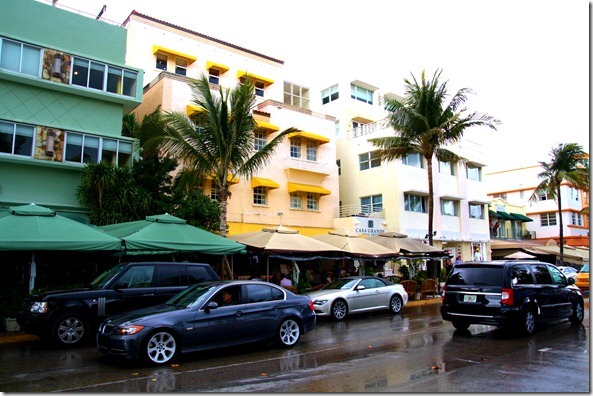 I love art deco architecture.  Love it.
Last night, we stayed at our friends' Lisette and Danny's house.  I've known Lisette since I was 13 years old, and we were college roomies together.  We spent a few hours catching up on her porch and then headed to a part of town called Brickell for drinks (virgin for me, of course), music, and food.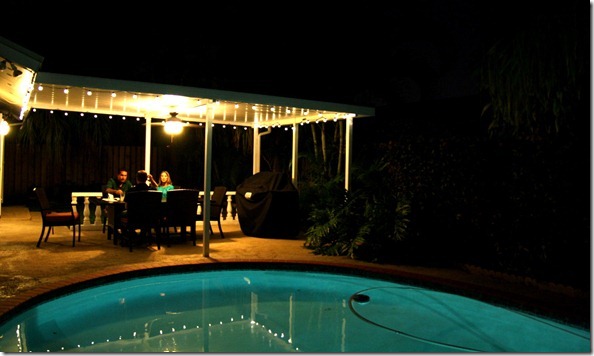 We woke up early and wolfed down breakfast before driving to the beach.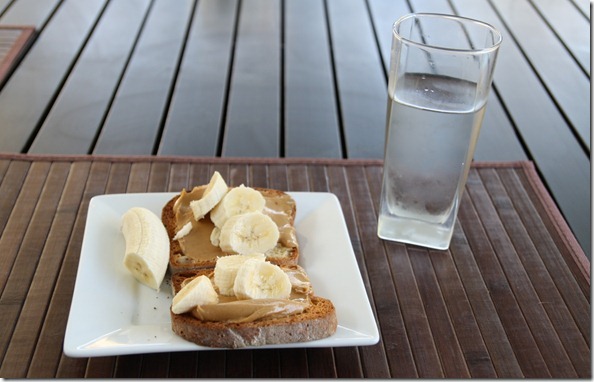 So, I was born and raised in Miami, clockin' in 18 years before I escaped the big city for the north.  I've been gone (save for short trips) for nearly a decade.  When I tell people I'm from Miami, I know they envision the South Beach version of Miami, not the more affordable and livable residential area that I grew up in.  Truthfully, even when I lived just 20 minutes from the beach, I hardly ever went.  Being in Miami for vacation is kind of strange because everything seems familiar and new, like I lived here but never actually saw 1/2 of the city.
Playin' tourist!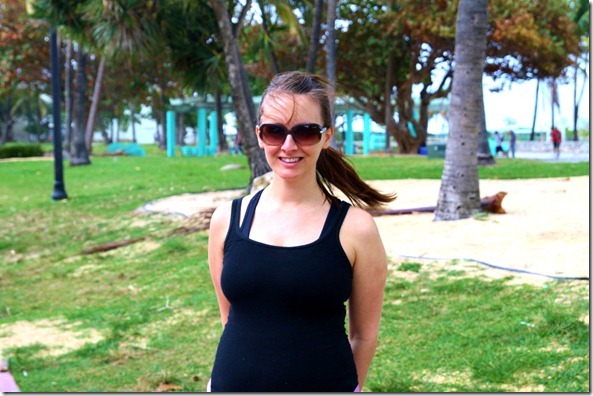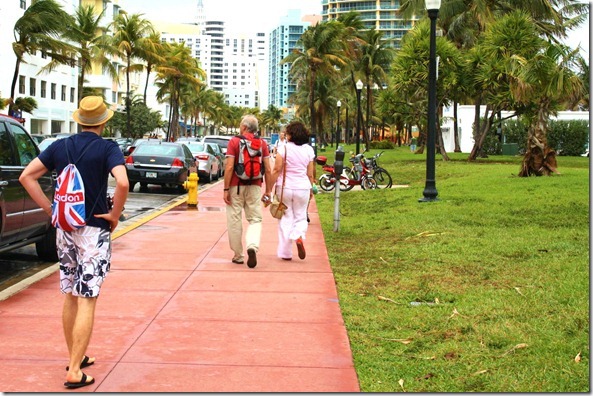 We started off our morning by hitting the beach. 
Unfortunately, it began to rain about 40 minutes in.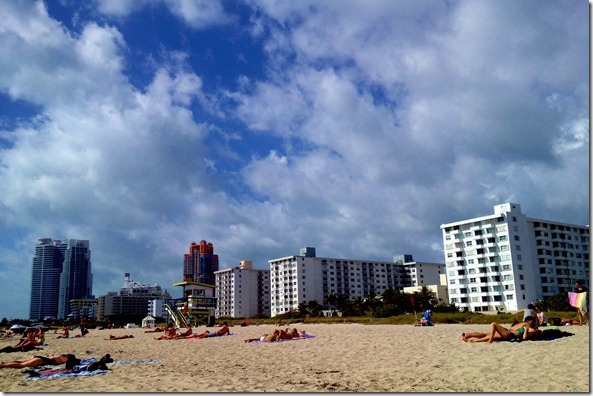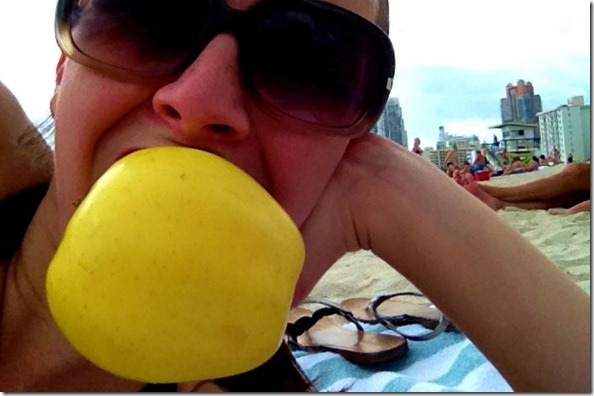 We sought cover from the storm and wind gusts in a bar.
Sprite for me, Bailey's for him.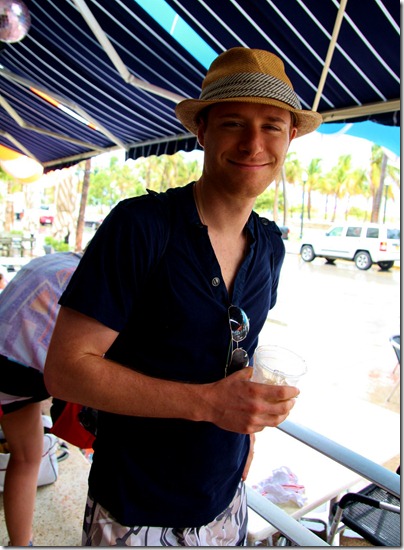 Twenty minutes later, it was safe to hoof it to Lincoln Road, a walking mall.  The walk – about 2.0 miles in total – was definitely our exercise for the day.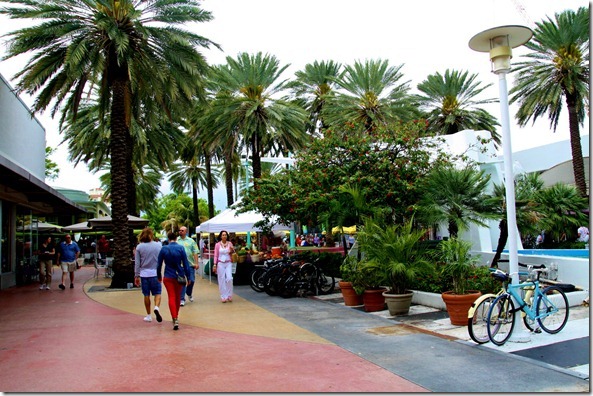 We found a – get this – Japanese, Brazilian, and Peruvian fusion restaurant.  Random collection, but it was REALLY tasty.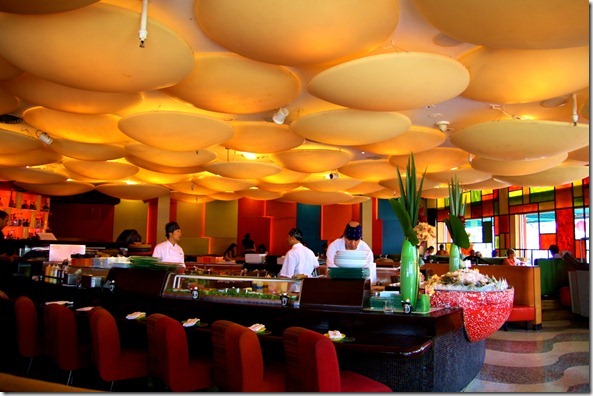 I had a brain fart while ordering and ended up with far too many dishes… and yet I managed to eat it all with a little help from Kristien.
Edamame to start.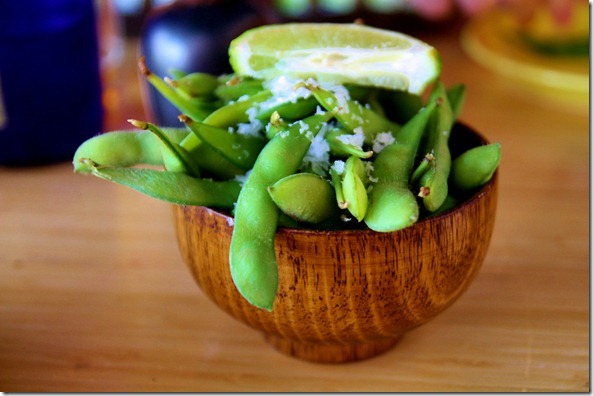 Well, I also got a salad to start (told you I had a brain fart while ordering).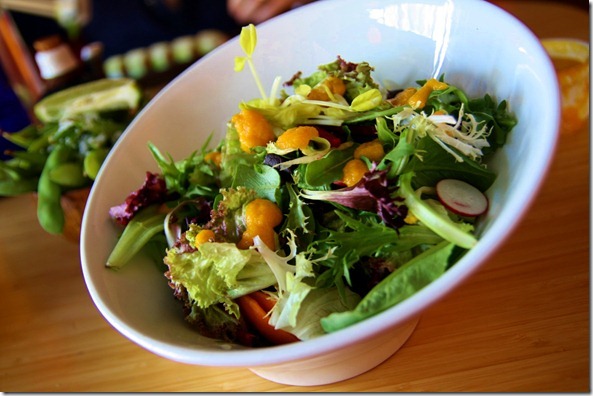 For my entrée, I combined a few side dishes, like plantains…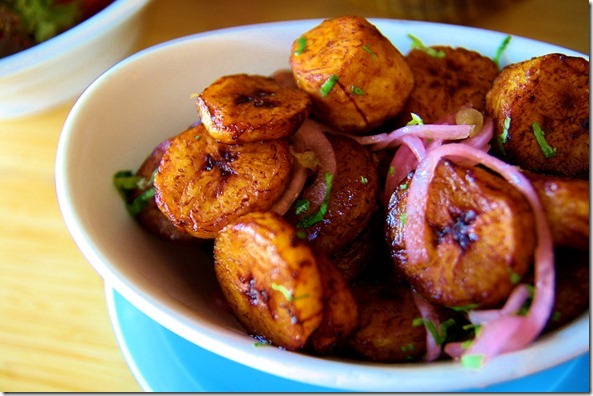 Coconut rice…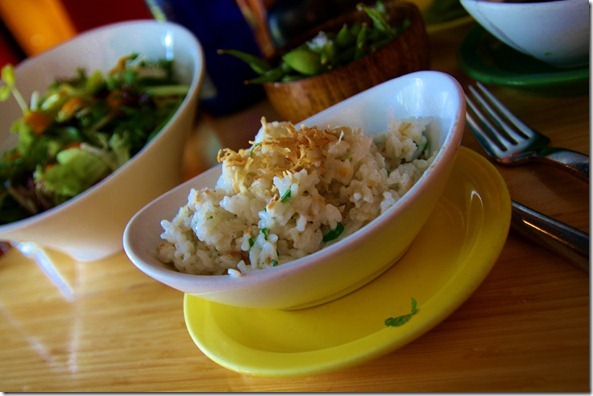 And perfectly seasoned black beans…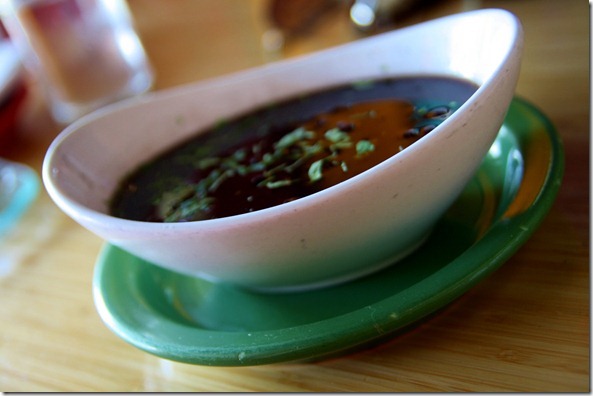 Very tasty, indeed.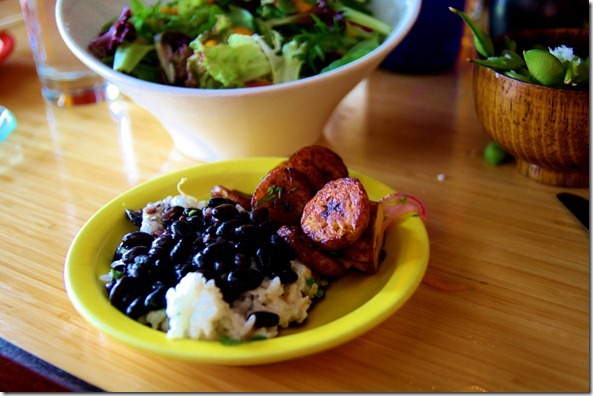 Whew.  No wonder I'm in need of a nap.  We've done a lot today already.  And we've got big plans – the baby bump is going dancing – so I better rest up.  Hope your Sunday is fun, too! 
Is it strange to go back to your hometown?  Or comforting?  Or both?