Carolina style.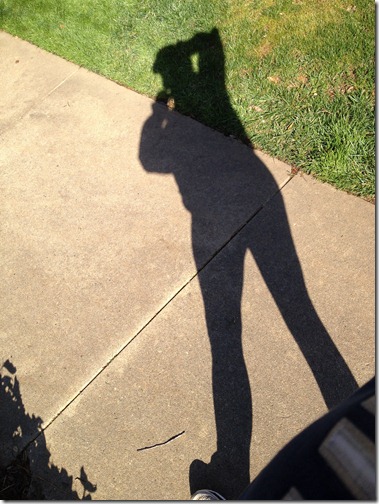 It's only (ha!) 40 degrees outside, but according to the weatherman, it feels like 33.  For a native Miami girl, that is cold.  Ridiculously so.  Hence why I haven't run outside in 13 days – since the New Year New You 5K.
Essential gear for staying warm in Carolina winter weather: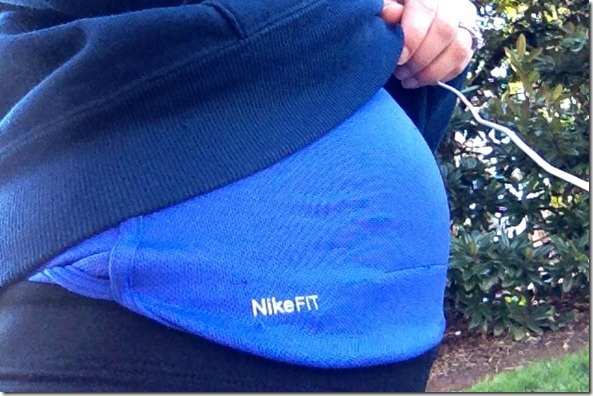 Must double up the top.  I always wear a long-sleeve sweat-wicking shirt on underneath.
A earmuff headband + a hat.  I lose so much warmth through my noggin'!  And fleece-lined winter running tights, which I scored a few years back at Sports Authority.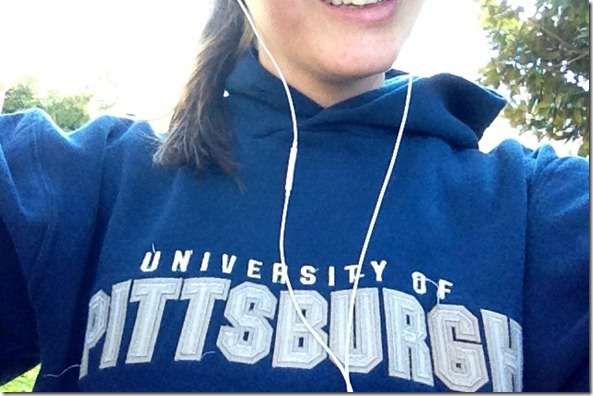 A hoodie.  I know there are fancier jackets out there, but I find a sweatshirt works just fine.  I tuck my hands into the sleeves if they get cold (and I forgot my gloves, like I did today) and if it's extra chilly, pull the hood over my hat.
I knew today's run would be rough… the weather, the recent lack of running… but it was really sucky.  I ended up walk/running the 2.0 miles and turning back way before the 5K mark.  This was the first run that I could feel the baby bump moving up and down, which felt incredibly weird and uncomfortable.  I've thought about getting a maternity support band that wraps around my belly but… I don't know.  Maybe 4.5 months is my 'running while preggers' max.  Especially given my doctor's advice to stop running without walking.  All I could think the entire run was, "I'd rather be swimming, I'd rather be swimming, I'd rather be swimming."  Hah!
Pre-run snack (celery and sunflower buttah):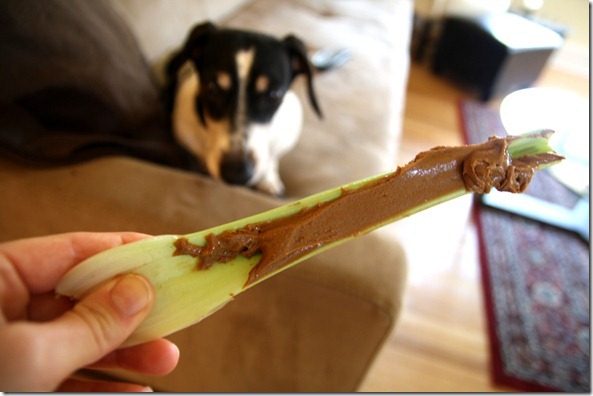 Lunch: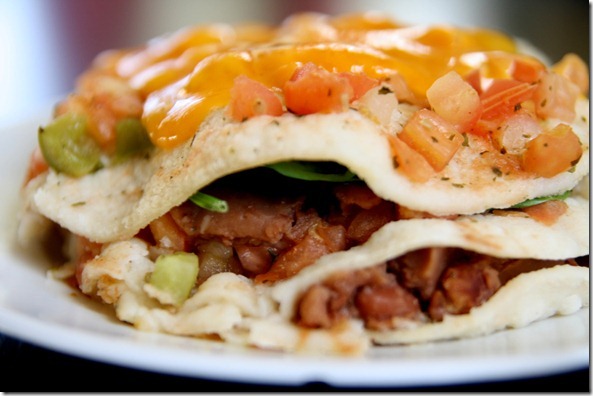 I realized that Mexican Lasagna can easily be made in single-serving batches!  Wahoo!  So I whipped up a combo of refried beans, spinach, corn salsa, and regular salsa.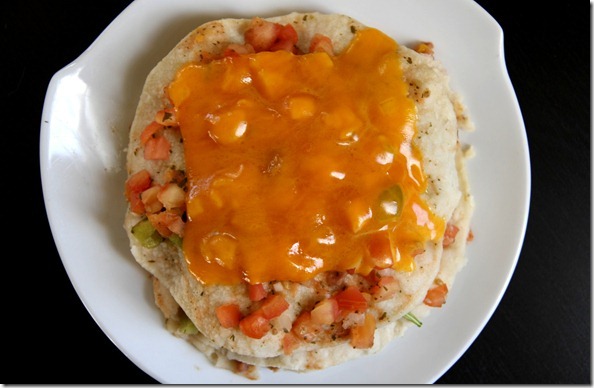 So. Freaking. Delicious.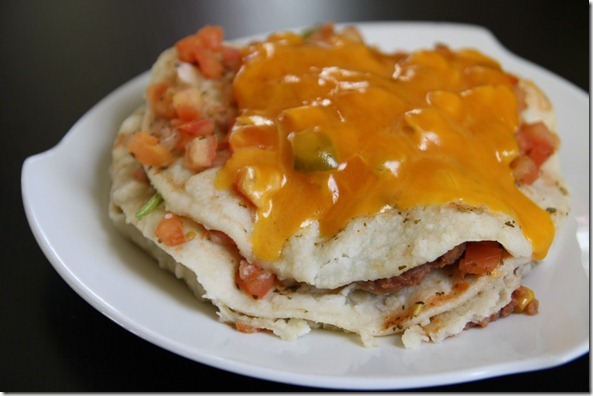 What do you wear for outdoor exercise during the winter?  Any essentials?  Although I don't normally run in the snow because I am pretty clumsy, I've heard great things about Yaktraxs, which stretch over your shoes and provide extra tread.