Last night, I attended a hot vinyasa hot class.  It didn't begin until 8:30 PM, so I figure it would be a nice way to put myself to sleep.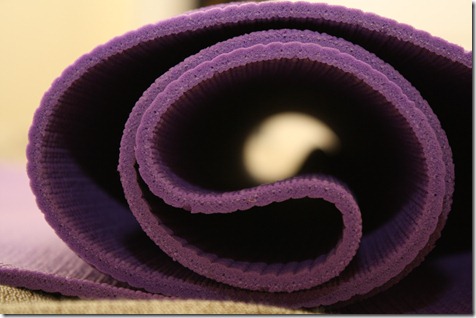 Hah.
I left yoga feeling SO WIRED.  Normally, exercising at night relaxes me, but yoga had the opposite effect.  I ended up reorganizing my closet until 11.  What's wrong with me?!  Oh well, at least I was productive, and I set aside two garbage bags of stuff to donate!  I'd rather have a few options of stuff that I actually wear in my closet than tons of stuff I never try on.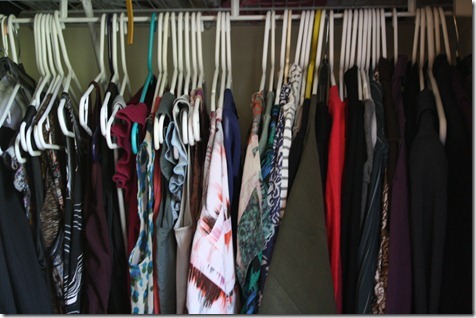 Somehow, I woke up early and ready to run.  Since my schedule is so hectic, I've found that I really need to look at the next day and figure out when I can squeeze in my workout.  If I just say, "Oh, I'll figure it out tomorrow," I always miss the window of opportunity.  And today's window was bright and early. 
Banana and PB before leaving: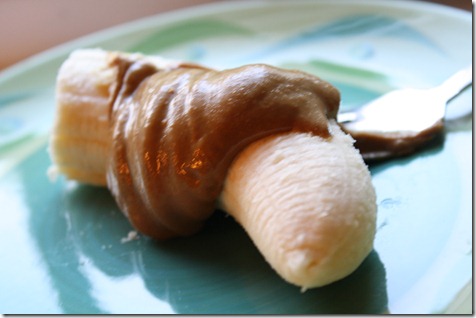 I did a 5K.  That seems to be my new favorite distance to run.  Not to short, not too long.  Done in 35 minutes or so.  And you know what?  I think I like morning workouts MORE.  I love knowing it's done for the day.
Panda Balls Bites for Breakfast #2:
Those balls were the only thing in our entire fridge that looked appealing.  We're very low on groceries.  I'm going to pop out soon for Breakfast #3.  Heh.
Can you do the PM workouts or make you too wired?  Do you prefer sweatin' in the AM like me?  Or is it all dependent on your schedule?