What an evening.  We made our first offer on a house!  I hope we get a positive response from the seller.  We'll know tomorrow by 3 PM.
We heard that our mortgage came through at 2 PM and immediately began to debate the offer.  The Husband wanted to see the house "one more time" so we drove over with our realtor at 8:00 PM to check things out.
Then – it was time to debate numbers and sign a ton of paperwork.  I thought the poor Hus was going to have a heart attack.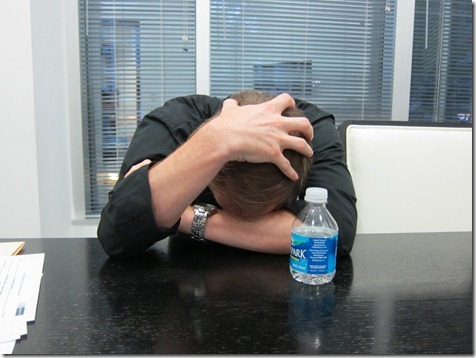 I am THIS kind of spender… I found a car online, drove to the dealer, sat in the car, and made an offer without test-driving any other vehicles.  I didn't need to.  If I like it, I like it.  No need to debate.
The Husband is THIS kind of spender… When we bought our first television together, he researched TVs for three days before going into Best Buy two different times to stare at flat screens for hours.  Then, he almost vomited at the register.   He is much more careful and thorough. 
We balance each other out!  I think we're both grateful to be married to our money opposites. 
I'll show ya pictures if we close… Keep your fingers crossed for us! 
Dinner: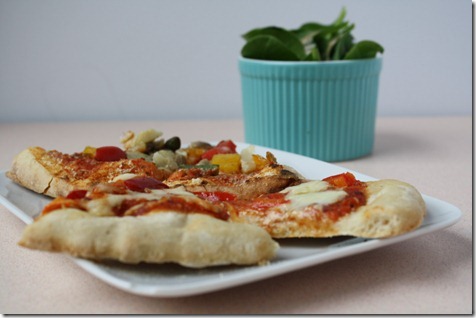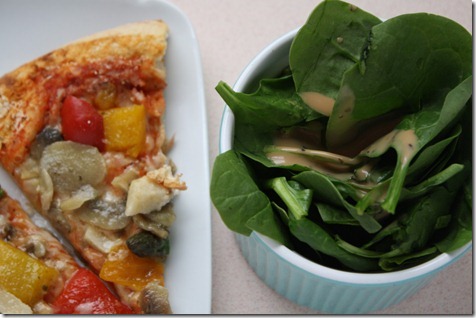 Frozen veggie pizza and a spinach salad.
When we got home, I grabbed an orange: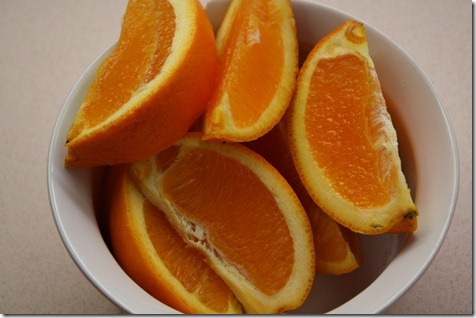 And some chocolate – this stuff was GOOD.  Caramel with black sea salt?! Yes, please.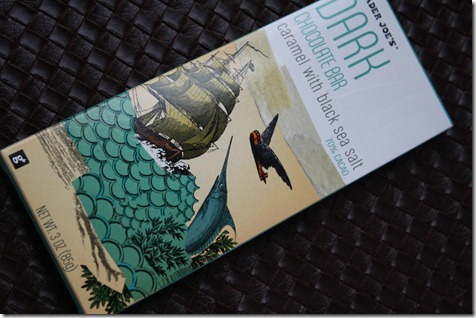 I went back for seconds… and thirds.  Yum.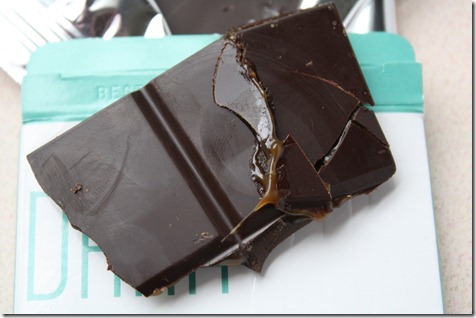 Going to try to sleep now.  I think I'll need the energy tomorrow!