Back to the weight room!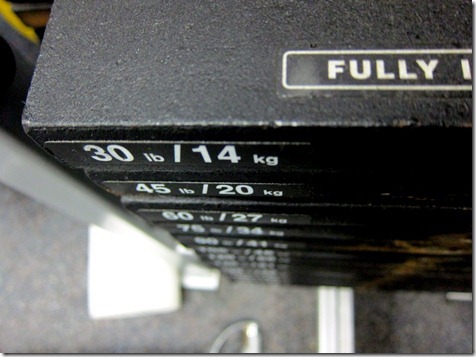 I was so sore from lifting earlier in the week, but that actually motivated me to pump some more iron.  Today was back, legs, and abs.  I don't really have a system – I just try to lift heavy weights.
Looking for ways to make weight lifting fun?
After lifting, I swam 1,000 meters.  This is probably my very last swim before my big triathlon on Sunday.  I practiced visualization while I swam.  I imagined a calm, fast swim.  Keep your fingers crossed for me.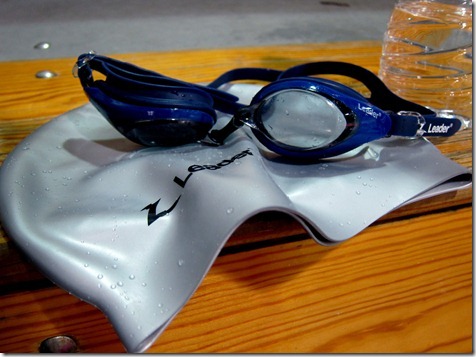 I left a bunch of Operation Beautiful notes behind… I love leaving them at the gym!  I used to do some of my worst body-bashing in the gym mirrors in college.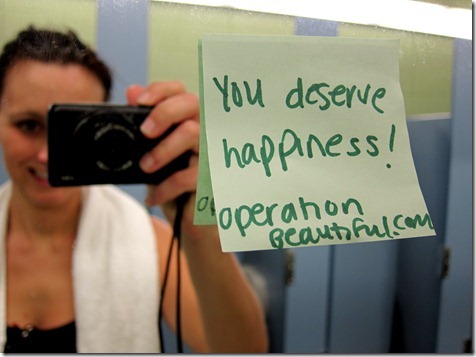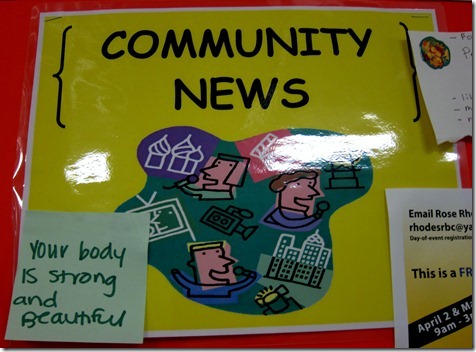 Onto the eats…
Date with almond butter as a pre-workout snack: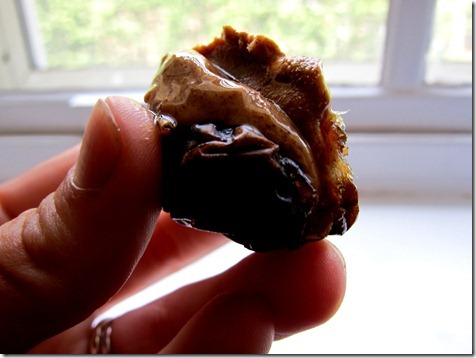 And lunch was brown rice with roasted carrots and broccoli + some baked tofu.  I drizzled it all in creamy balsamic.  Yum.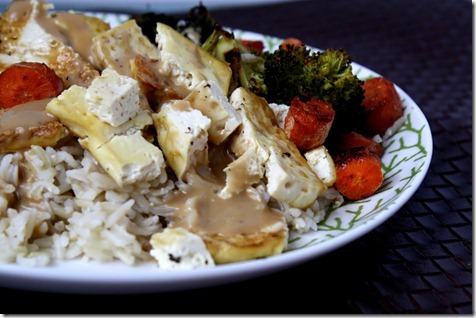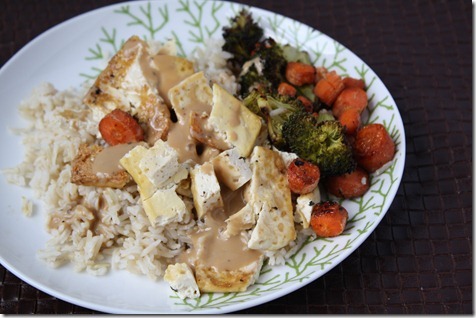 Guess what?  We MIGHT put an offer on a house today.  Excitement!