Tina recently e-mailed me with this awesome corn tortilla recipe, and I knew I had to put my own unique spin on this Mexican lasagna.  Plus, it was super easy to prepare.
Also, I heart recipes with only six ingredients.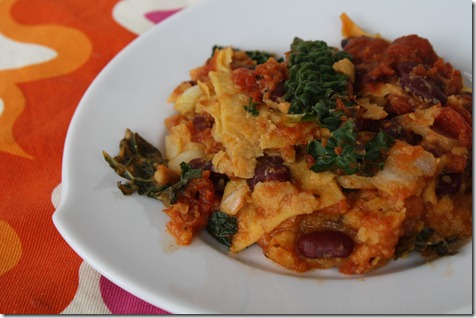 I used a dark leafy kale as my green, but I think I would use spinach if I made this again.  I've got nothing against kale… I just don't think it's my 'thing.'  I try to like it, though!  Anything this vibrantly green must be good for me.  🙂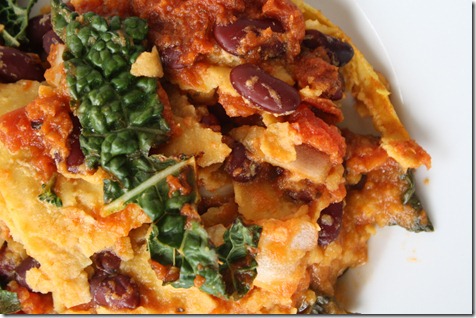 Corn Tortilla Casserole
Ingredients (for four servings):
16 mini corn tortillas
1 can marinara sauce
1 can dark kidney beans, drained
2 cups loosely packed kale
1/4 cup onion
1/2 cup nutritional yeast (which provides a cheesy flavor.  You could also just use real cheese)
Directions:
Preheat oven to 350.
Grease a small (8×8) casserole dish and add a thin layer of marinara sauce to the bottom.
You're going to make four layers of tortilla, so use four tortillas per layer.
Put down the base tortilla layer.
On top, add 1/3 beans, 1/3 nutritional yeast, 1/3 onion, 1/3 kale, and 1/3 remaining pasta.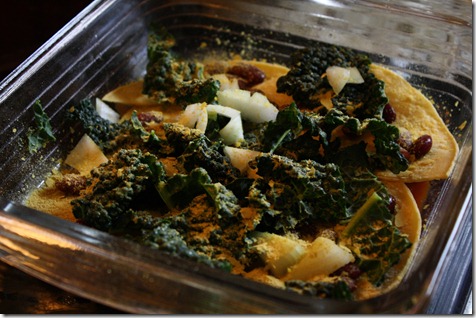 Top with tortillas and repeat again and again.
Your top layer will include the last of the kale, onion, yeast, beans, and sauce.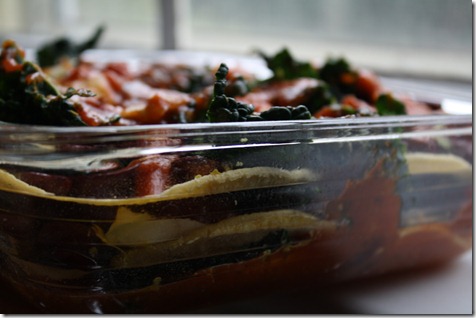 Cover with tin foil and bake for 45 minutes. Remove and let stand for 5 minutes.
Cut into four and serve.
It was really delicious and totally easy.  I'm not sure how well this will freeze, but I'll give it a shot!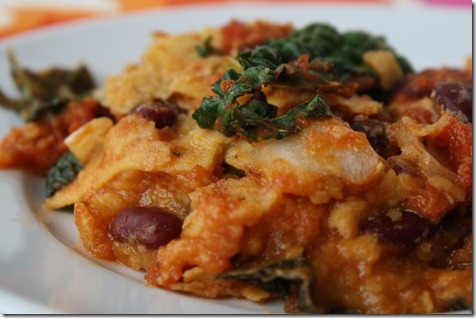 Oh, and I also made Anne's 5-Minute bars this morning.  I skipped the coconut and subbed in sunflower butter instead of peanut butter.  So delicious.   I highly recommend her recipe!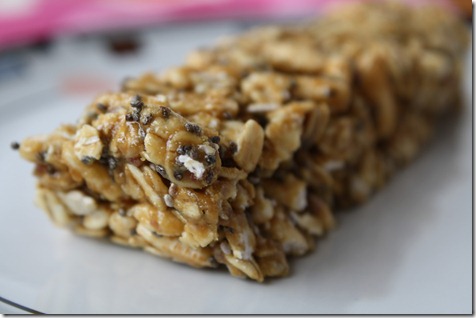 A Book Update
Since a few people have asked me, I thought I'd provide a book update!
If you've been reading for a while, you know that I wrote my first book, Operation Beautiful: Transforming the Way You See Yourself One Post-It Note at a Time, from September 2009 to December 2009.  It was published in August 2010.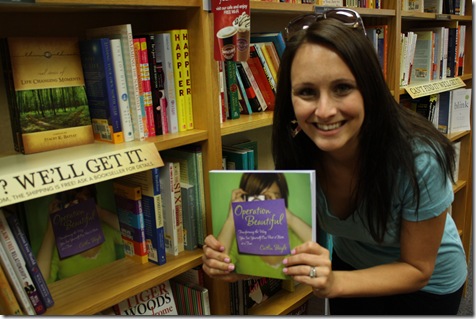 I just wrapped up my second book, which is another Operation Beautiful-style book, but for young girls.  I turned in my draft on February 10th and will get first edits back soon.  The book will be published in Summer 2012.
You might have noticed that I'm kind of on 'stay-cation' and only working on the blogs and clinic stuff lately – no writing.  That's because I'm taking a vacation from writing in preparation of starting my third (!!) book next month.  My third book will be based on this blog and will include all sorts of awesome tips from me + other real people (don't you hate health books with totally unrealistic plans?), as well as recipes and inspirational stories.
I have been greatly enjoying my no-writing break.  I didn't realize how stressed out I was until I finished the second book and got some down time.  I'll be revving things back up soon, but until then… I'm seriously lovin' relaxing.   🙂
If you could take a stay-cation, what would you catch up on?  I've been catching up on sleep, nail painting, and weeding my garden!