Hosting "dinner parties" makes me feel decidingly more mature than I behave on a daily basis, even though we don't have a table yet for our guests.  If you ask me, tables are overrated… (we eat at the coffee table or outside on our patio).  Buffets are where it's at!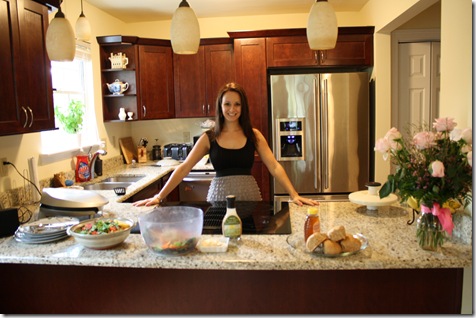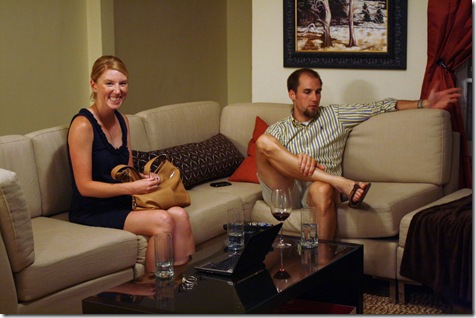 Jen and her husband, Jeff, joined us for a lovely dinner.  They brought wine (which I abstained from because I have a race in the morning) and dessert; we provided the meal. 
Here's the menu:
Chilled quinoa with raw green onions, sprouts, tomatoes, and grilled squash, zucchini, and mushroom.  I squeezed a lemon on top to give it some kick.
Topped with grilled extra-firm tofu marinaded in a balsamic vinaigrette.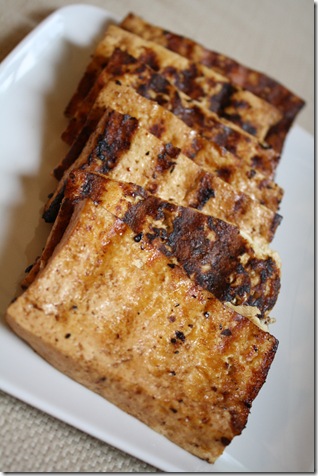 Boiled corn on the cob: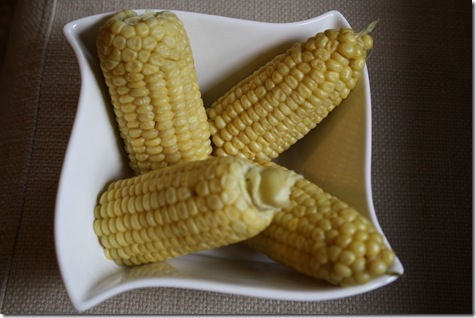 A leafy green salad with cucumber, carrots, red onions, sunflower seeds, and Athenos feta (on the side for the vegan Husband):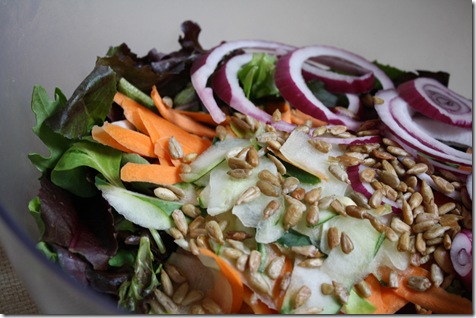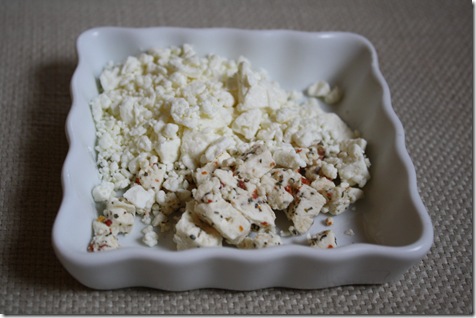 Whole wheat dinner rolls from Great Harvest with honey: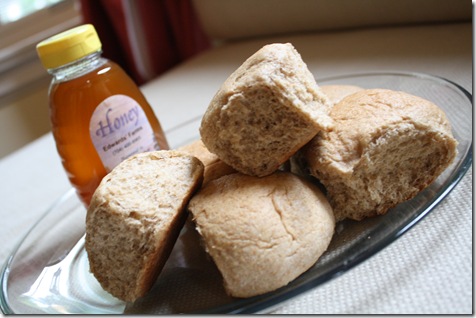 My plate… Everything was delicious, fresh, and filling – a perfect pre-race meal, if you ask me!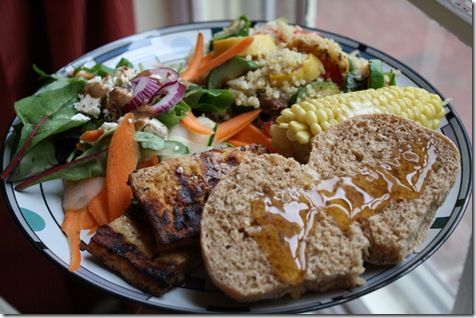 For dessert, Jen brought over vegan strawberry cupcakes.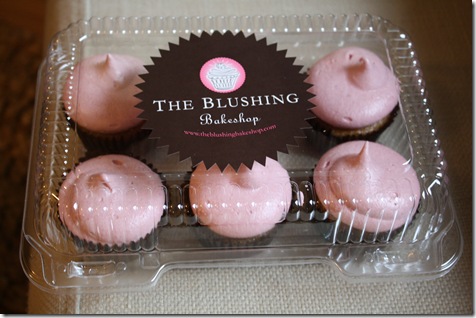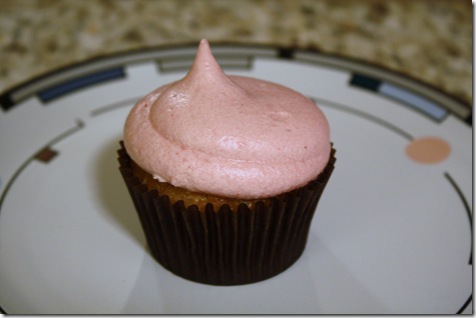 The Husband inhaled two, swearing the whole time that they could not POSSIBLY be vegan.  Guess I need to make him some vegan desserts and help him see that he's not giving anything up by being vegan!  He said he really missed cupcakes.
We had a great night!  Jen and Jeff are really fun – Jen is into running and triathlons, and Jeff is a chiropractor who is actually doing his first Ironman soon(that's a 2.4-mile swim, a 112-mile bike, and a marathon… AKA he is hardcore!).  I think we have a lot in common with this couple! 🙂
Snacks of the evening included a bowl of cherries and a piece of Challah bread with strawberry jam.  Imagine the bread; I deleted the picture! 🙁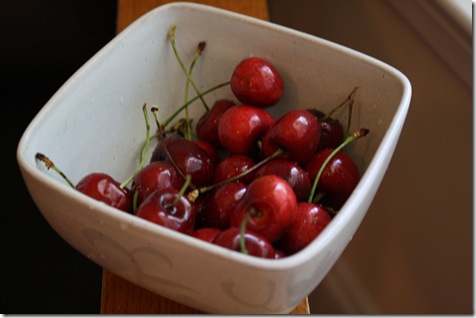 And I'm OFF!  I better get to bed because I have a REALLY early morning wake-up call.  The only time I've EVER willing to wake up early is for a race.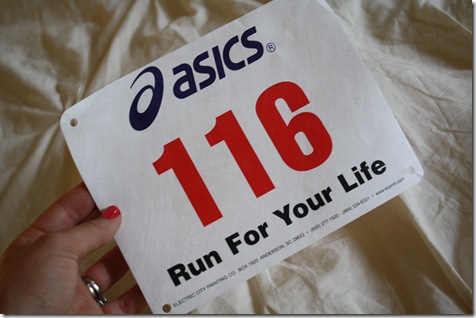 I'm doing a 4.0-mile race tomorrow morning – my first Charlotte race!  I'm super excited.
But first – wanna win a Change for the Feta prize pack? 
One reader will win the following: ATHENOS Feta coupon; ATHENOS Feta "Shape Up Your Salad" recipe booklet; ATHENOS Feta water bottle; Life Time Fitness 1-month membership; Fit & Fresh salad container; and a Built NY lunch bag.  I'll pick a winner tomorrow morning. 
To enter, simply answer the following question in the comments section.  I'll pick a winner on Sunday.
What's your favorite dish to bring to a dinner party?