Another amazing use of the iPhone:  While at the grocery store, I can look up recipes people have emailed me.  I never, ever write down recipes or print them out, so I always end up forgetting about them at the store.  Thank goodness for technology, or I might have never made this wonderful soup, courtesy of Beth!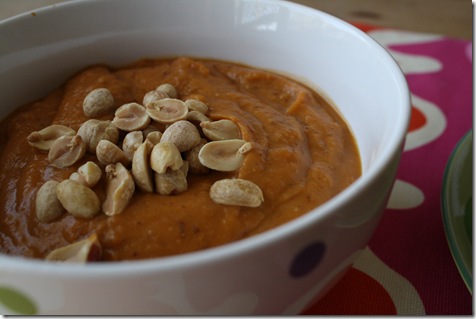 The original recipe is on this blog, but I made some modifications.
Used four cups of vegetable broth.
Cooked on the stovetop for about two hours, not in the crockpot.
After cooking, I removed 1 cup of liquid and then put the soup into a blender. 
More peanut butter!  I put in about 4 tablespoons.  You can never go wrong with peanut butter.
The soup contains sweet potatoes, diced canned tomatoes, ginger, garlic, onion, dark red kidney beans, red bell pepper, jalapenos, spices… and PEANUT BUTTER!  Trust me, it works.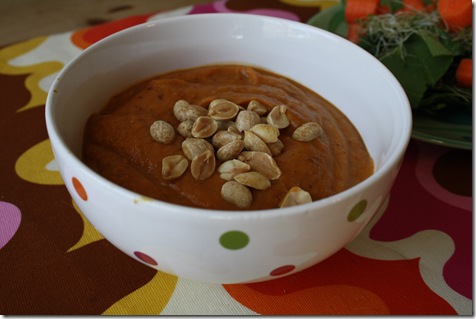 It is very thick and hearty and definitely serves as an entree, not a side.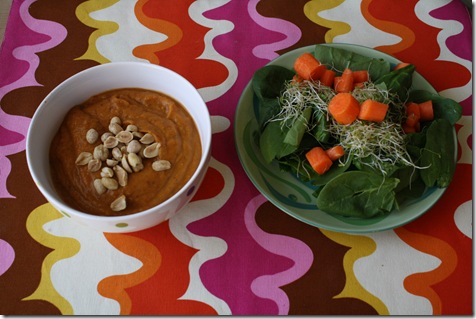 With a spinach salad: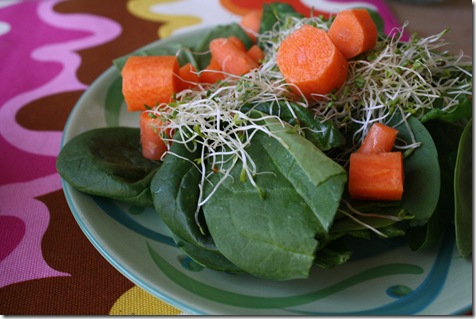 Dessert was a serving (or two?) of Ginger Ice Cream.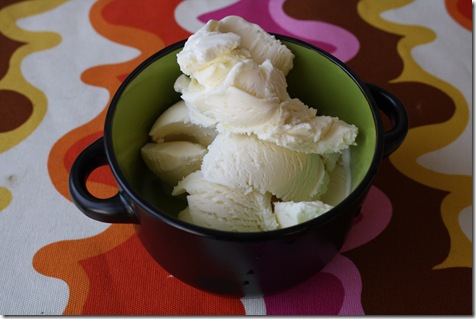 Dare I say my dinner was… epic?  😉
In other news, today was quite productive.  I got a lot of work done.  I think the key was moving my laptop from my kitchen table back into my office.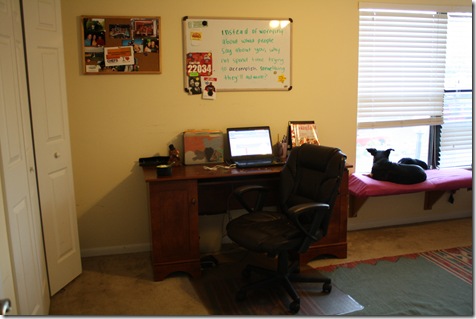 (My board says, "Instead of worrying about what people say about you, why not spend time trying to accomplish something they'll admire?")
I was super snacky all afternoon.  My light lunch, combined with my bike ride, set my appetite on fire!  I kept it healthy, so it's all good.  Food is fuel!
I had a Cherry Chocolate Bomb (1 cup almond milk, 2 cups raw spinach, 15 cherries, 1 scoop Nesquik):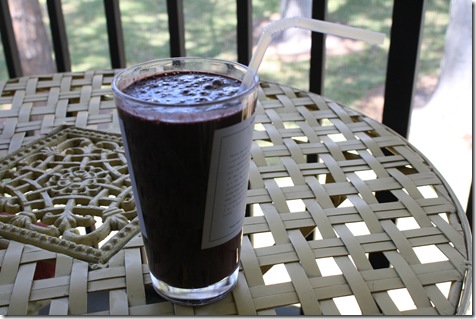 Chobani: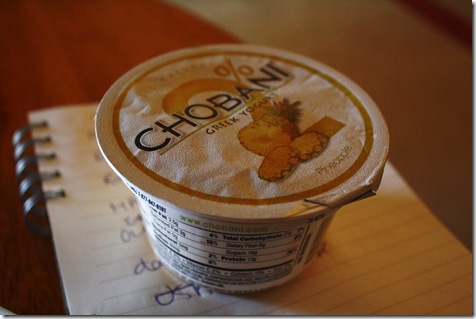 And blue chips + hummus: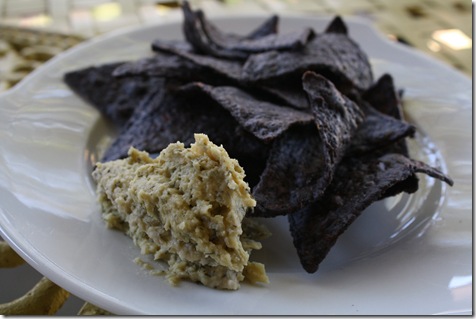 I leave you with…
The Curious Dachshund.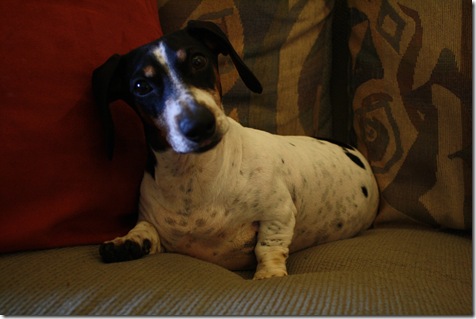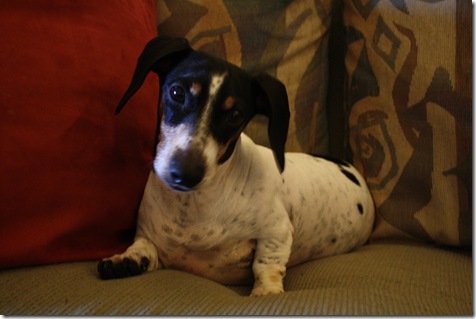 Huh?!