My bike was very happy to hit the road again!  Weeee!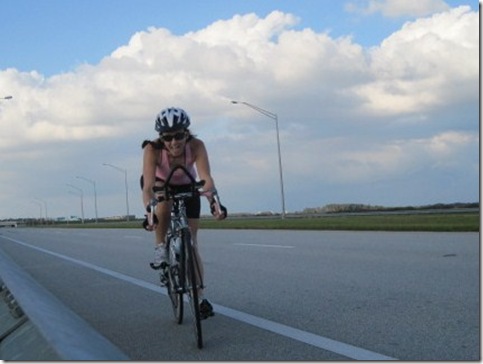 I had a 2.0 mile run scheduled as a "recovery run" following Friday's 17.0-miler, but my legs feel a little sore, so I decided to bike.  If you're new to the blog, I was obsessed with biking for a short stint in April – June.  I rode about 45 miles a week, and I completed a Metric Century (60 miles). 
I rode because my doctor said it was safe for my knees, but the instant my physical therapist cleared me to run after my injury, I was off the bike and running 100%.    It's my true love.  🙂
… But now I'm thinking I might integrate a day of biking into the last 10 weeks of marathon training!  I forgot how fun biking is.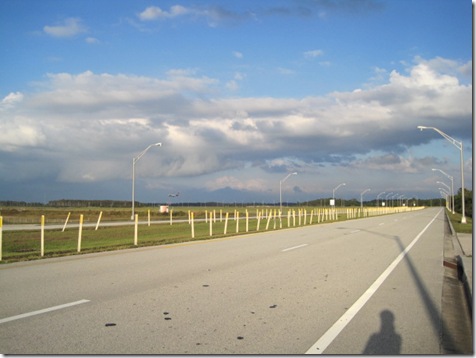 I took the bike out on a 17.0-mile stretch near the Orlando International Airport.  There is no development in the area because of OIA, so there is little traffic.
Plus, there's wildlife: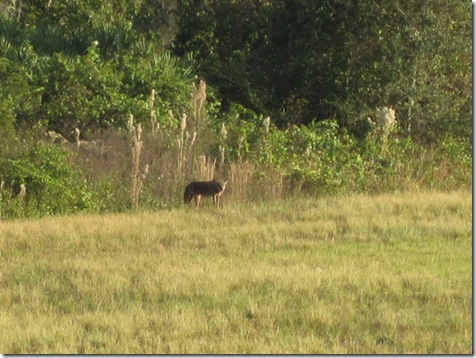 A fox? Hmmm.  I didn't see any gators this time, though!
I was surprised to see how hard it was to bike 17.0 miles!  I thought it would be a snap because I've been running so much, but I think the bike just uses different muscles in different ways – it was challenging!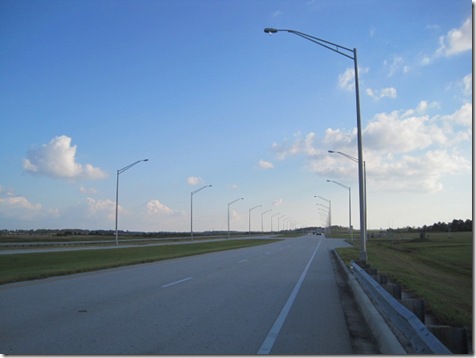 Plus, it was really fun to play with my bike gear and bicycle again!  🙂
Here are my statistics:
Distance: 17.0 miles
Duration: 1 hour, 19 minutes
I'm thinking about swapping out one day of running (a shorter 3 – 4 miler) with one day of biking.   Currently, I run 29 – 30 miles a week and run 4 days a week.  Do the experienced marathoners have any thoughts? 
Before my ride, I had Grape Nuts with a banana: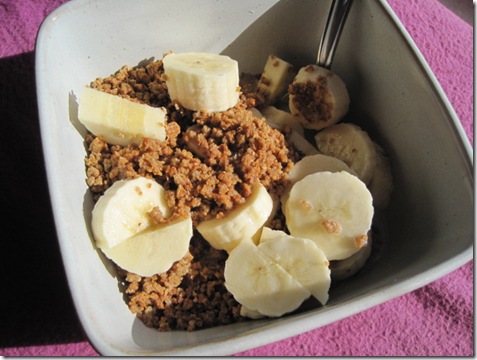 And dinner was a weird mix, but what I was craving: roasted carrot, polenta, ketchup, and corn on the cob.  Plus, a HUGE, SQUISHY slice of Farmers' Market garlic bread.  It has butter cooked into the center – yum.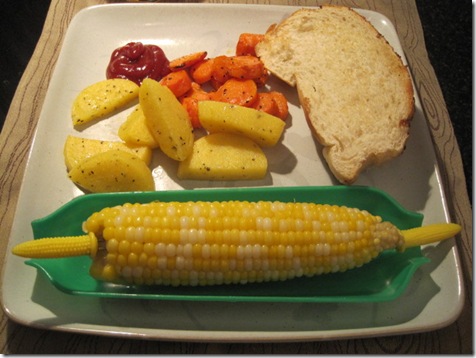 And a glass of OJ: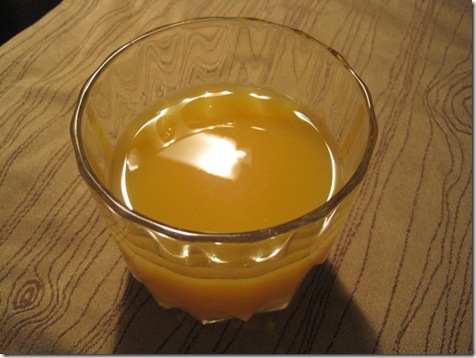 And two Twix.  Oh, Halloween candy!
It's a little early to be done eating (this time change is screwing me up!), so I'm sure I'll have another small snack of fruit or PB toast a giant bowl of cereal before bed.
Have a great night!