I really love the texture of tempeh, but I find the flavor to be kind of strange on its own.  This recipe results in a nutty, sweet taste.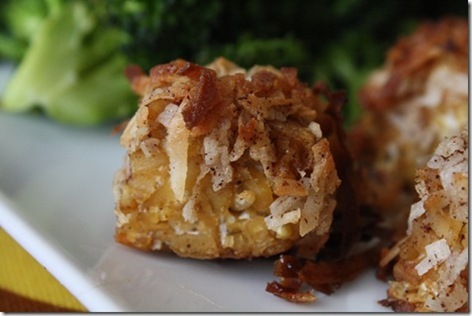 Ingredients:
1/3 block of tempeh
1/3 cup shredded coconut
2 tablespoons maple syrup
1 tablespoon cinnamon
 Directions:
Cut tempeh into 1-inch blocks.
Combine coconut, maple syrup, and cinnamon in a small shallow bowl.
Pat mix onto each block of tempeh.
Place on greased cookie sheet.
Bake at 380 for 20 minutes, or until it starts to brown.
Enjoy!