A new twist on an old favorite, this features a pancake "burrito" stuffed with Greek yogurt, pumpkin, and tons of spices.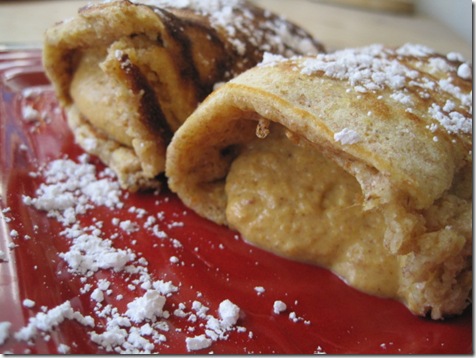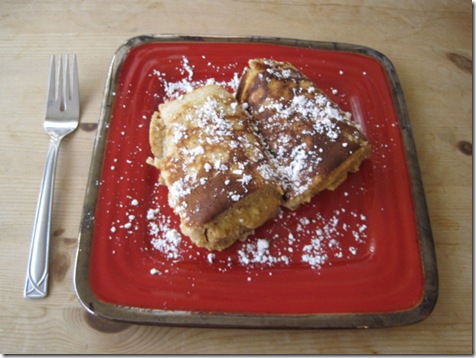 Ingredients:
1/2 cup prepared whole wheat pancake mix
1/4 cup pumpkin puree (cold)
1/4 cup Oikos Greek Yogurt (plain)
Spices to taste: cinnamon, nutmeg, and ground cloves
1 tablespoon maple syrup
Powdered sugar for decoration
Directions:
Grease a heated wok and pour pancake mix into the center, creating a large circular pancake.
Wait until pancake is cooked thoroughly on one side and flip carefully, cooking the other side.
Meanwhile, mix all the remaining ingredients (except the powdered sugar) in a small bowl.
Plate pancake, smear pumpkin mix on the inside, and carefully roll up.
Dust with powdered sugar.
Enjoy!