My sister-in-law moved from London to America a few months ago, and she brought some great English recipes with her.  One of my favorites is Sophie's Apple Crumble.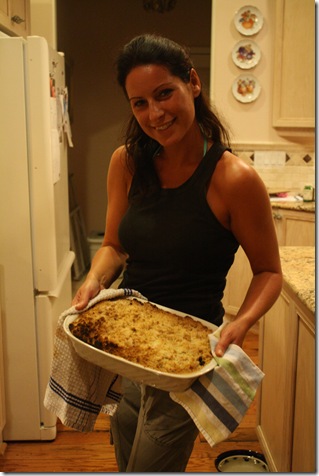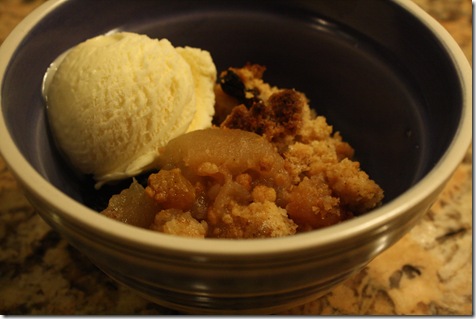 Ingredients:
8 ounces of flour
Four ounces of unsalted butter (cold)
5 ounces of sugar, separated into 3 ounces and 2 ounces
Two 1/2 teaspoons of cinnamon
1 pound of green cooking apples, thinly sliced into crescents and skin removed
Directions:
Slice butter into flour, 3 ounces sugar, and cinnamon and mix first three ingredients until crumbly.
Bring large pot of water to boil, place apple slices in, and add 2 ounces of sugar.
Cook apples at boil for 5 – 10 minutes or until soft but still firm.
Drain apples and spread into bottom of greased casserole dish.  Sprinkle another dash of cinnamon on top.
Pack apples down and sprinkle on the crumbles.
Bake at 400 degrees for 25 – 30 minutes or until brown.
Serve with vanilla ice cream!