Tastes like Starbucks heaven!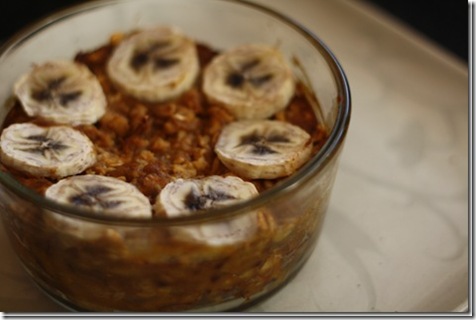 Ingredients:
1/2 cup oatmeal
1/4 cup canned pumpkin
1/4 cup vanilla rice milk
1/2 tablespoon cinnamon
1 tablespoon instant coffee
1/2 sliced banana, separated into 1/4 cups
5 chopped almonds
Squirt agave nectar
Directions:
Preheat oven to 375.
Mix all ingredients each 1/4 cup sliced banana.
Pour batter into mini casserole dish.
Top batter with remaining banana.
Bake for 20 minutes.
Enjoy!