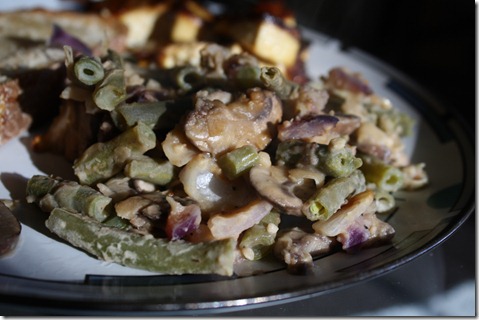 Ingredients (for four large servings):
3 cups green beans
1/2 red onion
2 tablespoons garlic
2 tablespoons olive oil
1 package sliced portabella mushrooms
1 can large butter beans, rinsed and drained
1/4 cup soy milk
Pepper and salt
Directions:
Preheat oven to 350 degrees.
Prepare green beans by rinsing, trimming, and chopping into bite-sized pieces.  Place beans in pot of water and bring to boil for 20 minutes.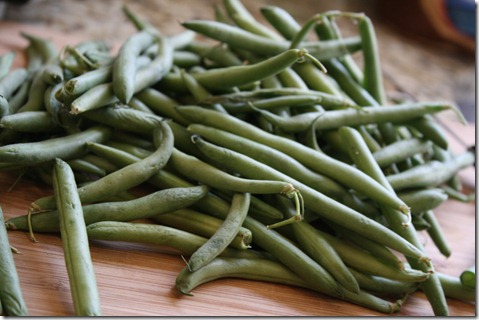 Meanwhile thinly slice 1/2 red onion.   Combine sliced onions, garlic, and olive oil in a hot wok and cook until browned.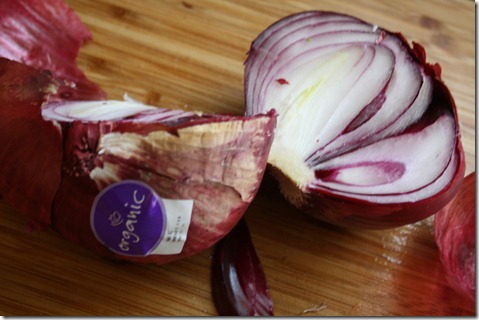 Rinse mushrooms and combine mushrooms with onion mix in a large bowl.  Set aside.
Rinse and drain a can of large butter beans.  Use your hands to mash the beans thoroughly to create a paste.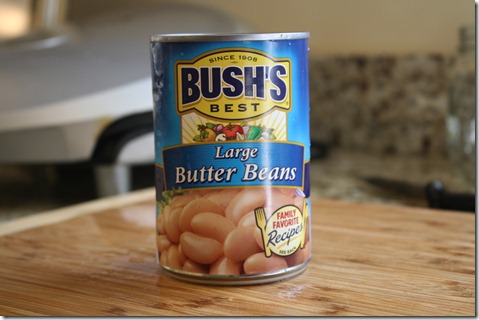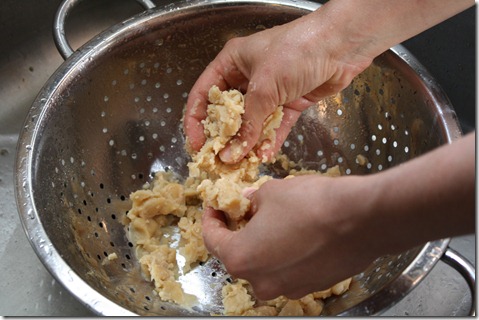 Combine beans, soy milk, pepper, and salt with the onions and mushrooms.  Mix thoroughly.
Once green beans have boiled to the point of softness, drain and mix with the rest of the ingredients.
Grease a casserole dish and pour the mix in.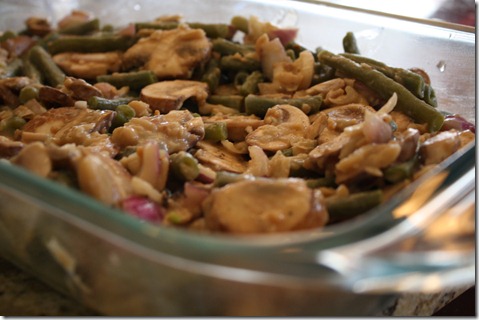 Bake at 350 for 40 minutes.
Remove and serve.