Oddly enough, I woke up with cinnamon rolls on my mind.  I Googled the Pioneer Woman's recipe and realized that I was missing key ingredients (like yeast), so I opted to create my own (lazy) version.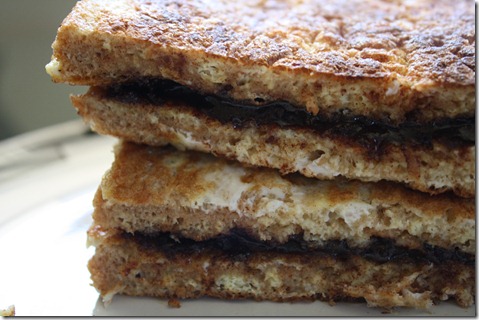 Ingredients (for two servings):
Four pieces of whole wheat bread
3 eggs
1.5 tablespoon of Earth Balance
1 tablespoon of cinnamon
1.5 tablespoon brown sugar
Directions:
Hit griddle and grease with butter or cooking spray
Beat eggs in a shallow bowl
Dip each side of each toast into egg, as you normally would for French Toast
Place on griddle
Meanwhile, combine remaining ingredients in small, microwaveable bowl.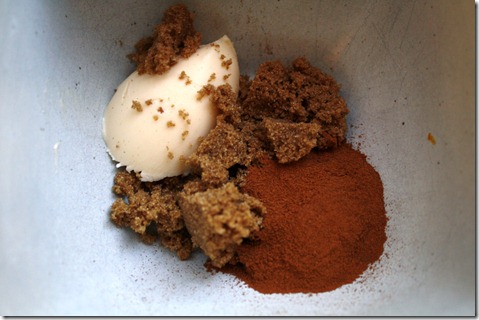 Microwave for 30 seconds, stir thoroughly.
Flip toast and pour sugar mixture on cooked top of two of the toasts.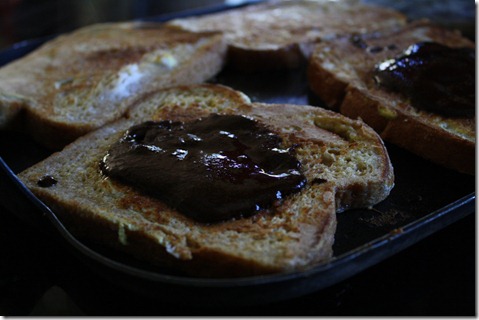 Wait thirty seconds and then put un-sugared toasts on top of the sugared toasts.
Plate and serve.