You may now drool all over your computer screen.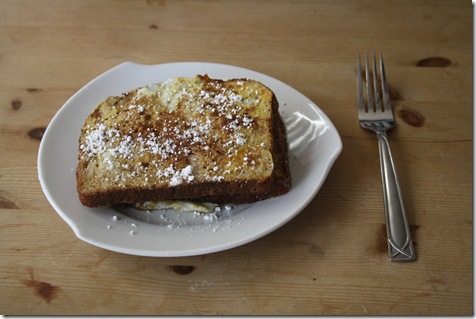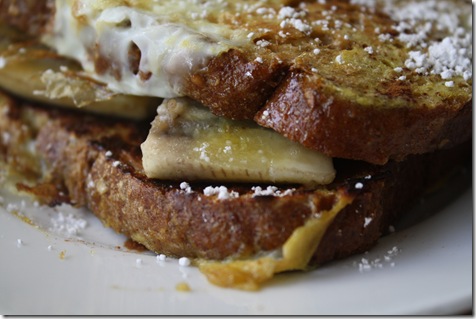 Ingredients:
2 pieces of whole wheat bread
2 eggs, beaten
1 tablespoon brown sugar
Cinnamon
1 sliced banana
Powdered sugar
Directions:
Grease and heat frying pan.
Make basic French bread by dredging the toast in eggs and placing on grilled.
On eggy side of toast, sprinkle the brown sugar.
Meanwhile, slice the banana and place on griddle to cook.
When first side of toast is down cooking, flip the brown sugar side down.
On the cooked side of the toast, sprinkle cinnamon.
Once toast has finished cooking, remove from heat and put bananas in between slices (on the cinnamon side).
Sprinkle with powdered sugar and enjoy!