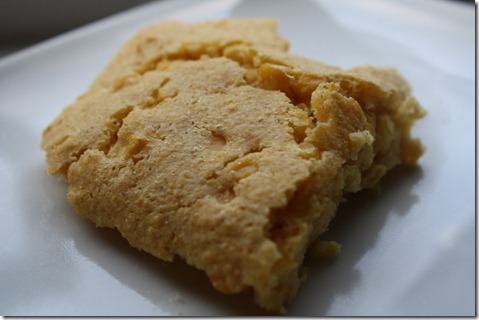 Ingredients:
1.5 cups cornbread mix (if you want it to be vegetarian, do NOT use the blue box of Jif, which contains animal fat, just an FYI)
1 can corn, drained
1 can creamed corn
8 oz. sour cream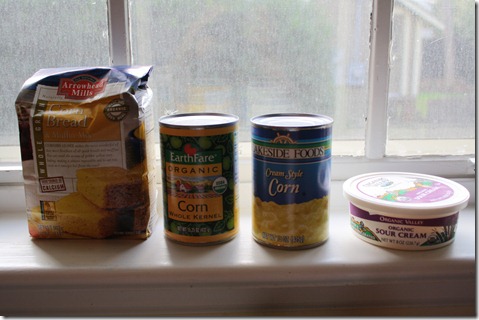 Directions:
Pre-heat oven to 375.
Grease a casserole dish (if you use a 13 X 9 dish, baking time will be shorter than a 8 x 8 dish).
Mix all ingredients together.
Pour into casserole dish and bake for 35 to 50 minutes or until center sets.