Inspired by Banana Soft Serve.  I put mine on top of French toast, but it tastes wonderful alone, too!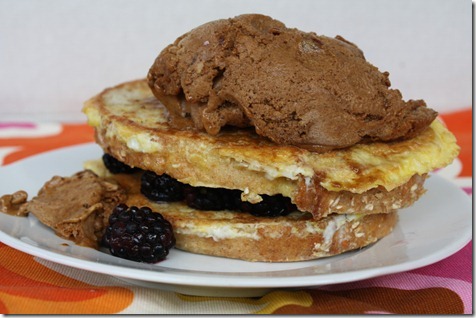 Ingredients (for two servings):
2 bananas, frozen in chunks
2 large dates
1 tablespoon cocoa powder
1.5 tablespoons instant coffee (powdered)
Directions:
In food processor, combine all ingredients until a soft serve is created.
Depending on the consistency, you might want to re-freeze for a bit.  Generally, if you eat it within a day or so of making it, you won't need to re-process.  Otherwise, just give it a whirl in the processor again to create a soft texture.