Delicious anytime of the year, but this Breakfast Quinoa tastes just like a Gingerbread Man!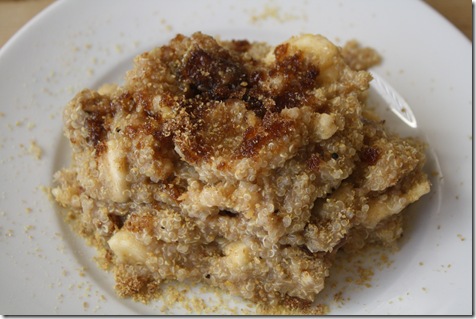 Ingredients:
1 cup cooked quinoa
1/4 cup vanilla rice milk
1 sliced banana
3 diced dates
3 pinches cinnamon
1 pinch nutmeg
1 pinch ginger
1 pinch pepper
1 tablespoon flax
1/2 tablespoon brown sugar
Directions:
After cooking quinoa, combine quinoa with all ingredients except brown sugar in a small pot.
Cook on medium low, stirring constantly until bananas are mostly melted in and rice milk is evaporated (about 5 minutes).
Plate and top with brown sugar.
Enjoy!