Instead of oil, this homemade granola features pomegranate juice!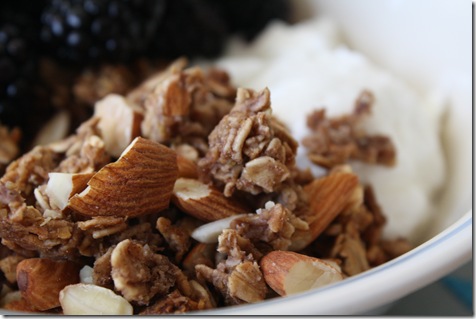 Ingredients (for 2 breakfast-sized servings or 3 snack servings):
1 cup oatmeal
1/4 cup maple syrup
1/4 cup Blueberry Pomegranate juice
1.5 tablespoons ground flax
1/4 cup almonds, chopped
Cinnamon to taste
Directions:
Preheat oven to 300 degrees.
Mix all ingredients.
Grease cookie sheet.
Spread out granola on cookie sheet.
Bake for 40 minutes.
Remove and place on paper towels to cool.
Store in airtight container.