Tastes like banana bread!  But even better.  🙂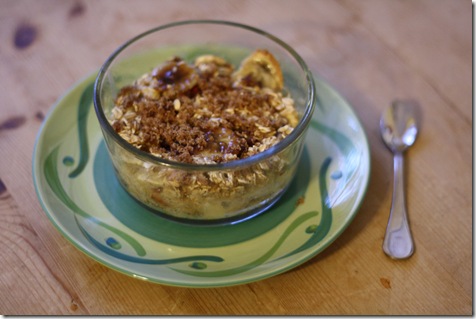 Ingredients:
1/2 cup oatmeal
1/2 cup + two tablespoons rice milk
1 sliced banana, thinly sliced
1 tablespoon Goji berries
1 tablespoon chopped almonds
1 tablespoon ground flax
1 tablespoon brown sugar
Directions:
Pre-heat oven to 350.
Mix together all ingredients except brown sugar.
Pour mix into greased single-serving ramekin.
Bake for 25 minutes.
Top with brown sugar and bake for another 5 minutes.
Serve and enjoy!