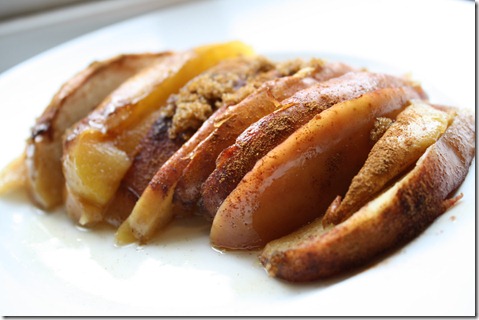 Baked Apples
Ingredients:
3 apples (I used Honey Crisp + Granny Smith for the first take of this recipe and then Gala + Braeburn this time around)
2 tablespoons butter (or Earth Balance if you want this to be vegan-friendly)
1 tablespoon cinnamon
2 tablespoons brown sugar
Directions:
Pre-heat oven to 375.
Place butter in bottom of heavy pie dish and melt in the oven for a few minutes.
Slice apples thinly.
Arrange apples in heavy pie dish.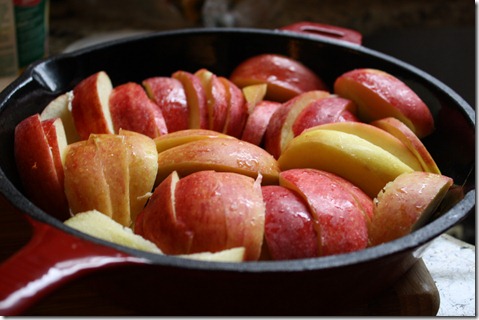 Sprinkle with cinnamon and brown sugar.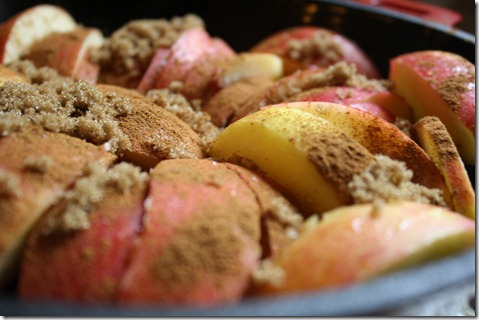 Bake a 375 for 45 minutes. 
Enjoy!