This is definitely my new favorite pumpkin recipe!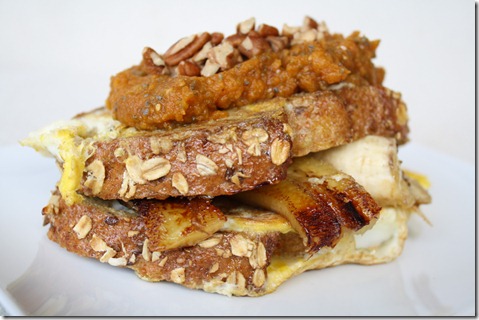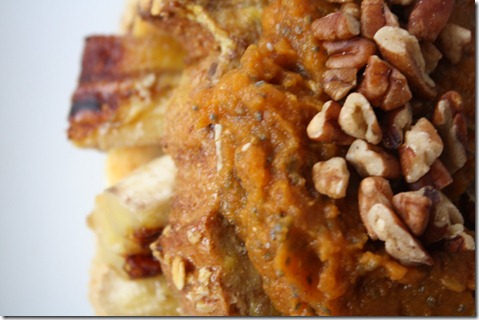 Autumn Grilled Banana Sandwich
Ingredients (for 1 serving):
2 eggs, beaten
Two pieces of whole wheat bread
1 banana
1/4 cup canned pumpkin
1/2 tablespoon chia seeds
Drizzle of honey
Dash of cinnamon
Sprinkle of crushed pecans
Directions:
Grease and heat frying pan.
Make basic French bread by dredging the toast in eggs and placing on grilled.
Meanwhile, slice the banana and place on griddle to cook.
While the toast and banana cooks, mix pumpkin, chia seeds, honey, and cinnamon together in a small bowl.
Once toast has finished cooking, remove from heat and put bananas in between slices.  Top with pumpkin mix and pecans.
Drool.