How's your "Add, Not Subtract" Week going? I love that so many of you are participating in this philosophy this week – it's all about adding healthy things in, not worrying so much about taking unhealthy habits out.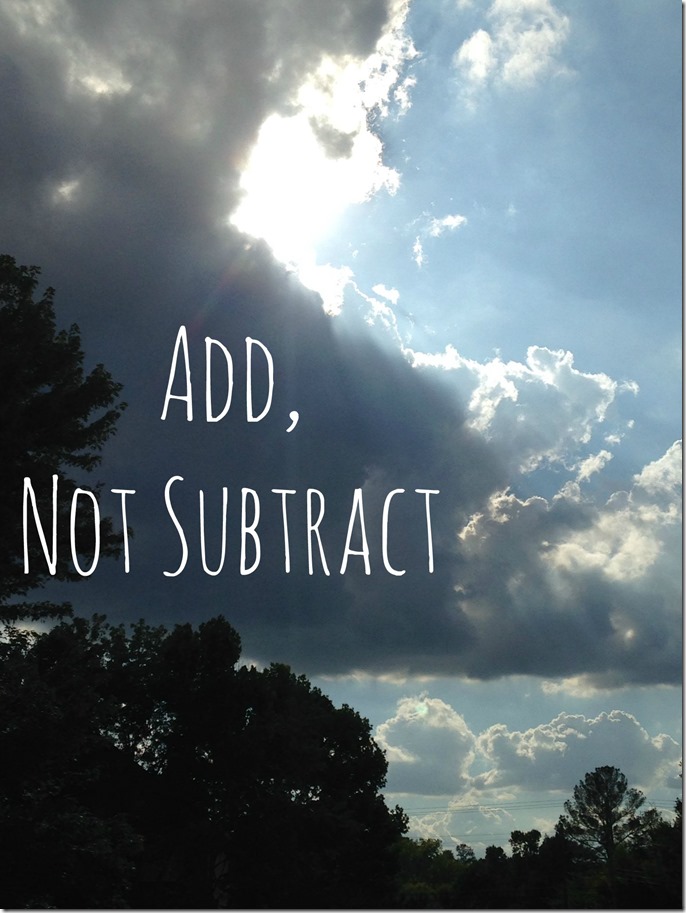 So far, so good. I feel like this mindset is so positive that it never feels like a chore – and little efforts count, too. I'm pretty busy with work this week and haven't had a lot of time to make it to the gym for intense workout sessions (sadly), but I have managed to go on a one 2.2 mile run (my favorite loop) and lots of walks with the kids.
When I walk with the kiddos, I do a ton of walking lunges! This is one of my favorite workout "tricks" – it really takes the intensity of the walk up a notch and allows me to squeeze in some strength training.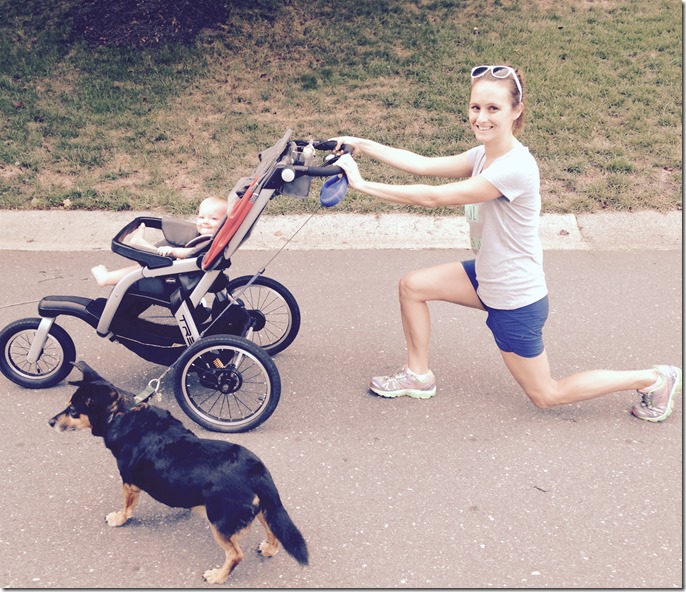 Haha. Claire's face!
Other little changes – lots of water. Isn't it amazing how much better you feel when you make an effort to hydrate? And (slightly more) sleep. BOTH of the children entirely slept through the night last night, which was a miracle. Claire has fallen into a pattern of a 4:30 AM nursing session, which I cannot seem to get her to drop, and Henry was acquired that toddler habit of coming into our bedroom one…or two… or three times a night. Ugh. So an entire night of uninterrupted sleep was blissful!
And now…
Reading 52 books this year is probably not going to happen. I've accepted that my New Year's Resolution is not going to be "completed," BUT I am proud to say that no matter what my grand total is, I will have read more books this year than any other year! I haven't done any Book a Week reviews lately because I've had 5 or 6 books "in progress" at the same time. I've never read books like that – it just kind of happened because of the nature of many of the books. I recently wrapped up three – here they are!
Week 24: Humans of New York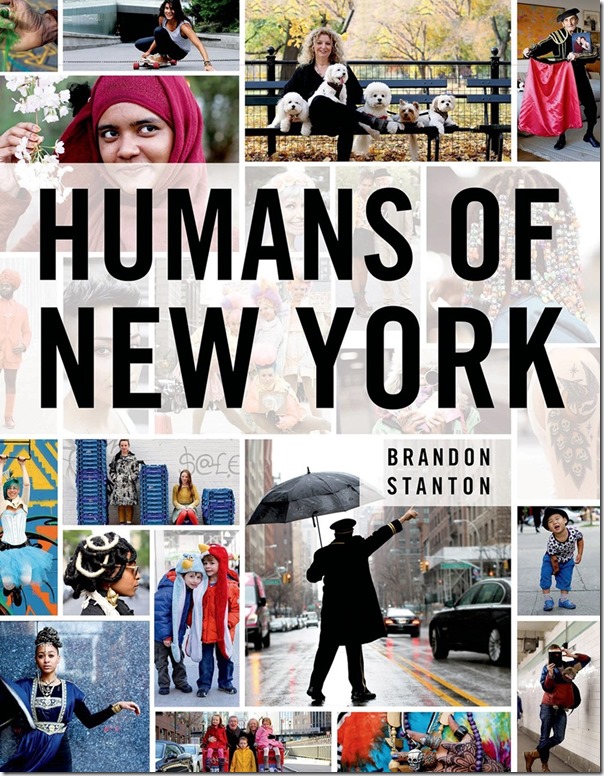 This is a photography book – I absolutely love the Humans of New York Facebook page. This is the first HONY book, and you can tell how the longer interviews were still evolving in Brandon's mind. Most of the book is photographs with single sentence or two 'mini interviews' with some of the subjects. Not the longer interviews you see today (which are so popular and I love). I really loved the book, and some of the photos and blurbs really did move me to tears, but it doesn't have the same emotional impact as the FB page currently does. There's a new HONY book coming out in October, and it promises longer interviews, so if that's what you love about HONY, I'd say to hold out for that. But still, this is a beautiful book, fun to flip through, and would be a great coffee table or guest room book!
My Rating: 4 out of 5 Stars. Amazing, but I was left wanting more.
Week 25: A Mom's Guide to Practical Baby-Led Weaning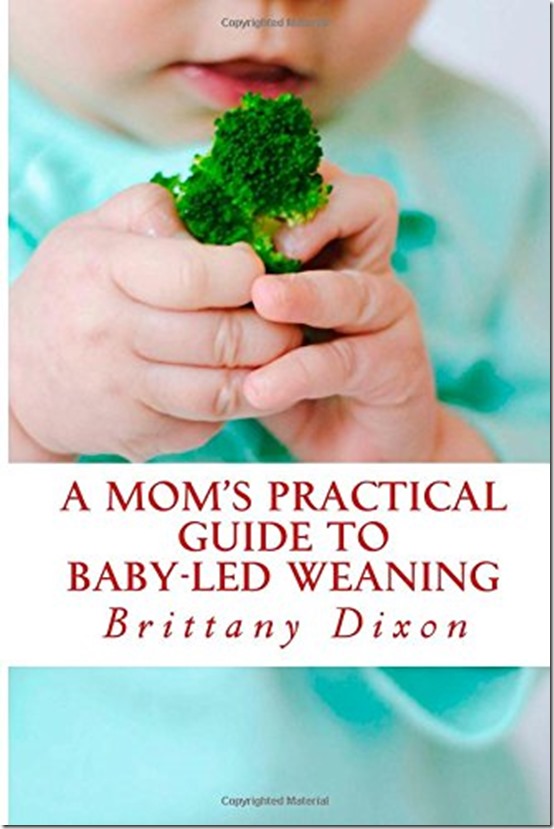 This book is written by my friend, Brittany of A Healthy Slice of Life! I bought it after Claire was born because I wanted to refresh my mind on Baby Led Weaning (a style of feeding where you let babies self-feed instead of using purees). Brittney is well-known in the blog world for her creative kid meals, so I was excited to read this book.
This book is GREAT for someone who wants to be introduced to the concept of BLW. It's rather short, but the information is concise and well-written. It gives a lot of information on how to get started with basic BLW principles and answers many of the common questions and concerns about the method. I think this would be an ideal book for a new parent or would be a nice shower present in conjunction with some baby bibs and sippy cups! I wish it had more recipes, but I know that you can find that at Brittney's blog!
My Rating: 4 out of 5 stars. For what it is (an introductory guide), it's perfect. I would be even better if it had more recipes or more information about transitioning BLW for older babies. I liked that it was written by a mom who uses the method with both her kids, as it felt really relatable.
Week 26: Orphan #8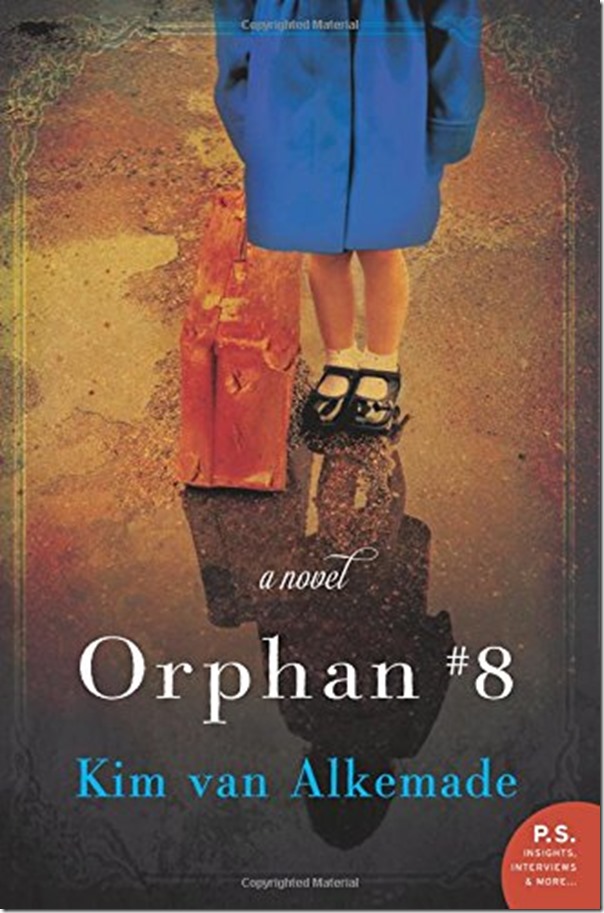 Here's a fiction book that I just read! This book was HAUNTING and SCARY and really engrossing. Here's the Amazon plot summary:
In 1919, Rachel Rabinowitz is a vivacious four-year-old living with her family in a crowded tenement on New York City's Lower Eastside. When tragedy strikes, Rachel is separated from her brother Sam and sent to a Jewish orphanage where Dr. Mildred Solomon is conducting medical research. Subjected to X-ray treatments that leave her disfigured, Rachel suffers years of cruel harassment from the other orphans. But when she turns fifteen, she runs away to Colorado hoping to find the brother she lost and discovers a family she never knew she had.

Though Rachel believes she's shut out her painful childhood memories, years later she is confronted with her dark past when she becomes a nurse at Manhattan's Old Hebrews Home and her patient is none other than the elderly, cancer-stricken Dr. Solomon. Rachel becomes obsessed with making Dr. Solomon acknowledge, and pay for, her wrongdoing. But each passing hour Rachel spends with the old doctor reveal to Rachel the complexities of her own nature. She realizes that a person's fate—to be one who inflicts harm or one who heals—is not always set in stone.
My Rating: 4 out of 5 stars. The reality of life for the orphans in the 1920s was so scary, so terrifying, and so disturbing that I almost stopped reading – super trigger-y, especially for a mom of a little baby girl. But I'm glad I plowed through because the end of the book was great – there's a big plot twist that is unexpected but satisfying.
What have you been reading? How's Add, Not Subtract Week going? Anyone else working on their New Year's Resolutions?