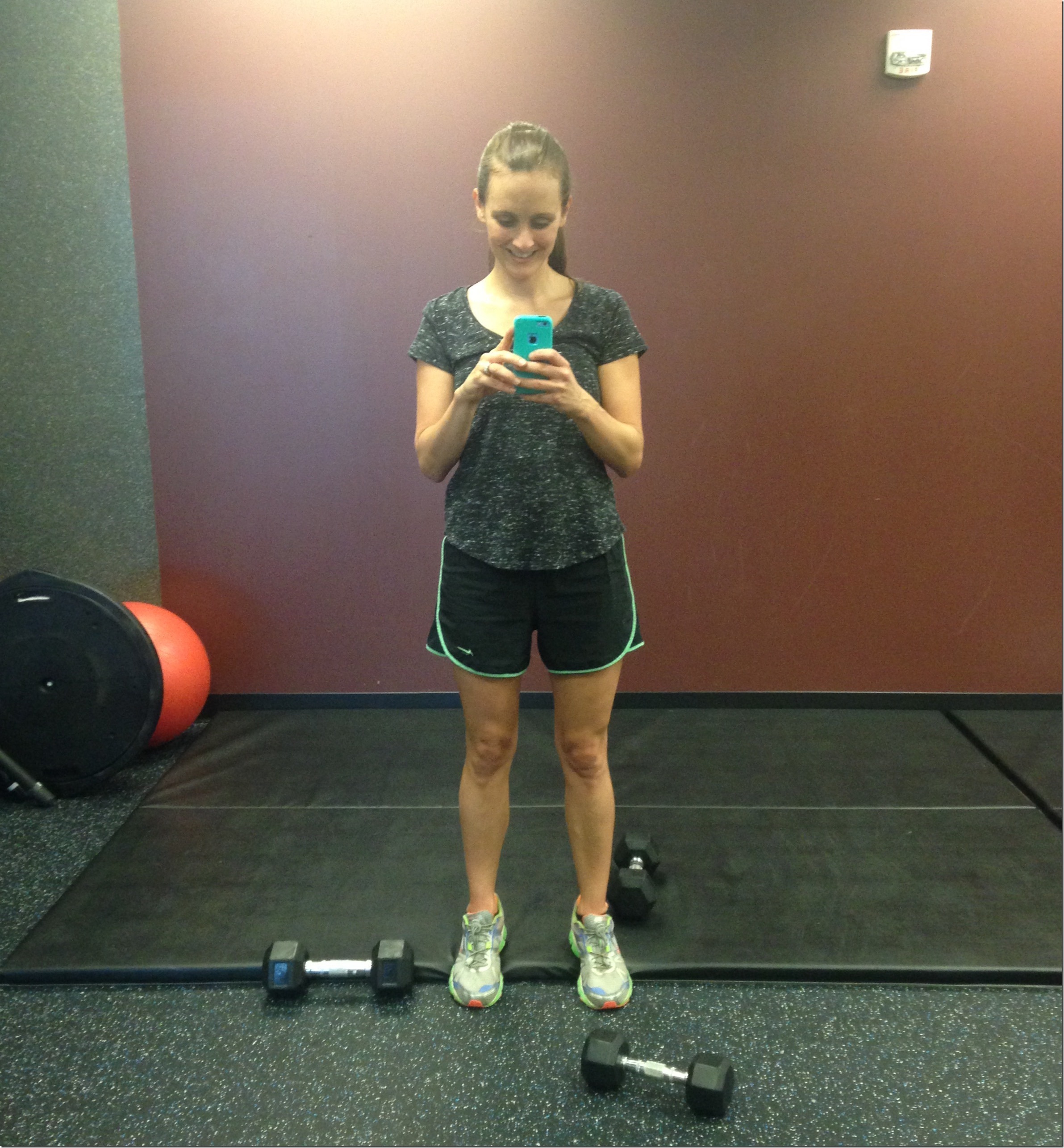 In the vein of my "Add, Not Subtract" mentality of healthier living (a no-stress way to focus on the positives, not the negatives, especially when it coming to healthy eating), this week I am doing a NO EXCUSES shift when it comes to exercise.
Step 1: Kick off my "Return to Fitness" with a fun event – a sprint triathlon <— DONE!
Step 2: Plan out my workouts for the week. If it's in the calendar, it's happening.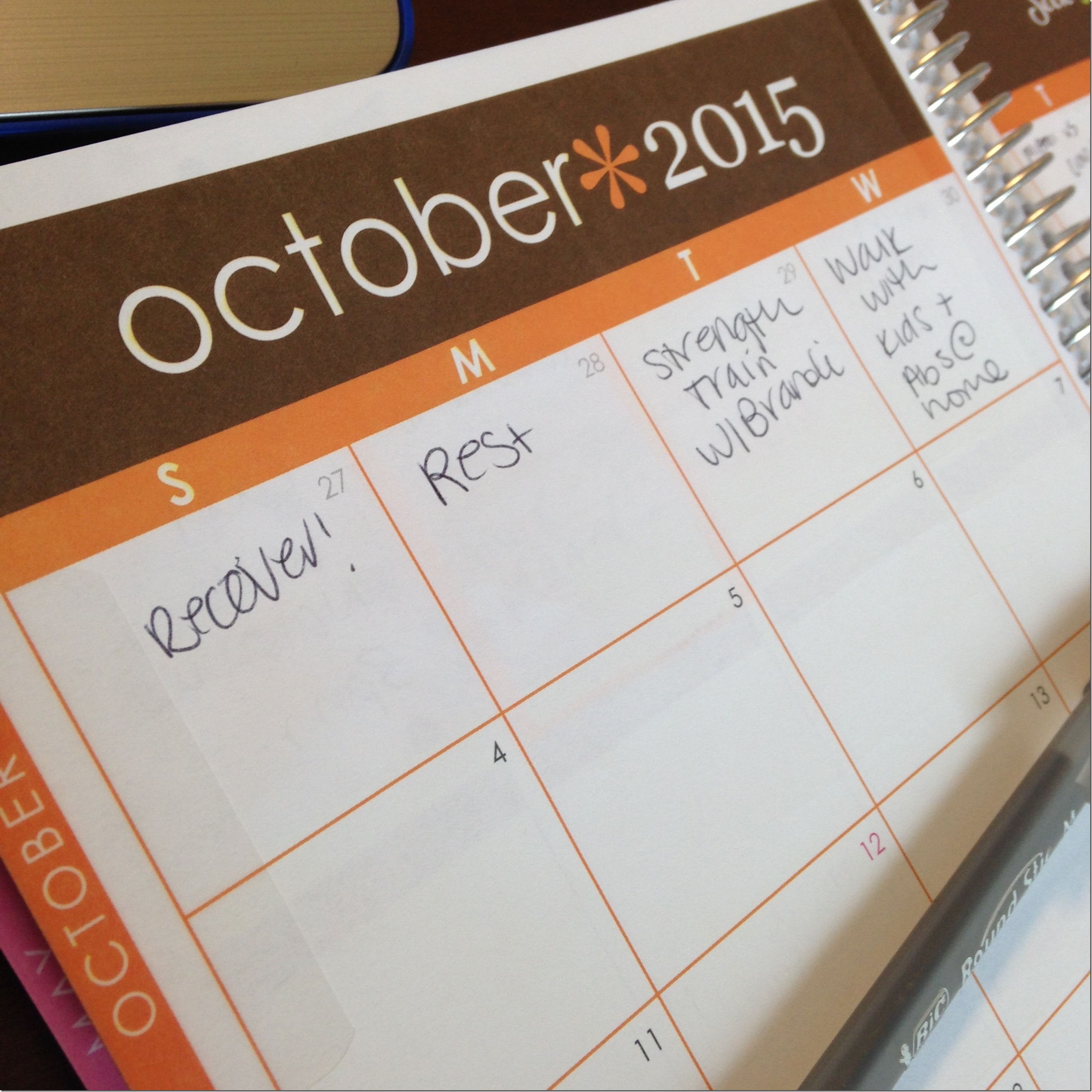 Step 3: Have a talk with Henry that when I say, "We're going to see the ladies at gym childcare!" he can't scream, "NOOOOOOOOOOOOOOOOOO!" and dramatically throw himself on the floor. Well, he CAN, but we're still going regardless…
Step 4: Register for a race to stay committed. I've chosen a 5 miler on October 17. Wahoo.

Step 5: Do it. Seriously. just do it. Stop making excuses (too tired, too much good TV, would rather sit here and stare at the wall) and just work towards the BIG goals that I actually want to do.
Here was yesterday's gym workout with Brandi!
5 minute warm-up on the rowing machine
Two Rounds of these Strength Moves:
20 weighted squats (15 pounds)
20 twisting, weighted lunges (10 pounds) on each side
30 jumping jacks (plus a much-needed two-babies pee break halfway through…)
15 push-ups (modified)
20 tricep dips
1 minute plank
High knees for 30 seconds
REPEAT
1 mile run/walk on treadmill
Arm moves – bicep curls, shoulder presses, raises until I was too tired to lift anymore!
Are you in NO EXCUSES mode, too?