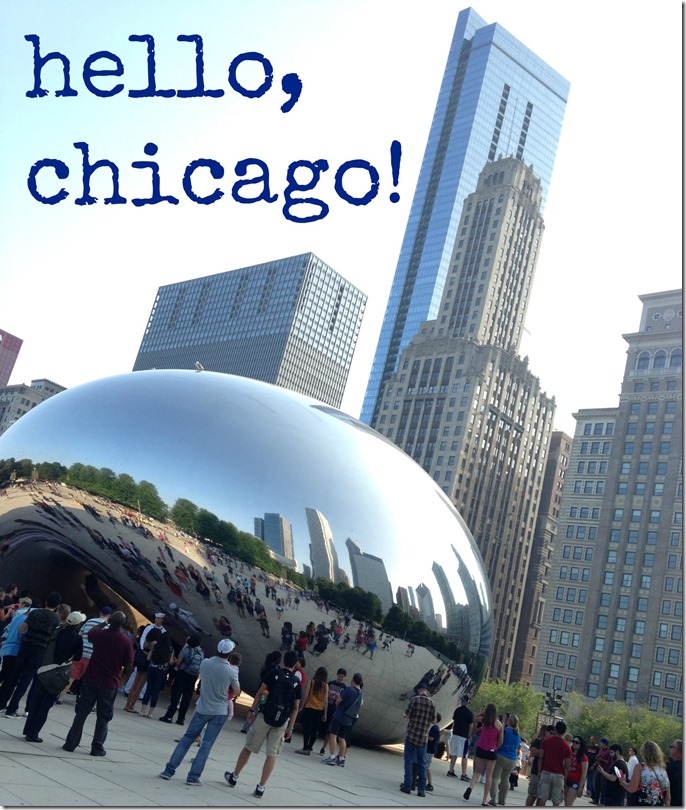 5:39 AM – Henry wakes me up. I tell him to go back to bed. He does, and I get out of bed.
6:00 AM – I pump, have breakfast, and say hello to Henry when he re-emerges from his bedroom at 6:05 AM. I wake up Kristien and pass off Henry because I am already SO late. I finish packing, say goodbye to everyone – Claire is up by now, too! – and leave.
6:20 AM – Drive to the airport. Jam to the best CD of all time.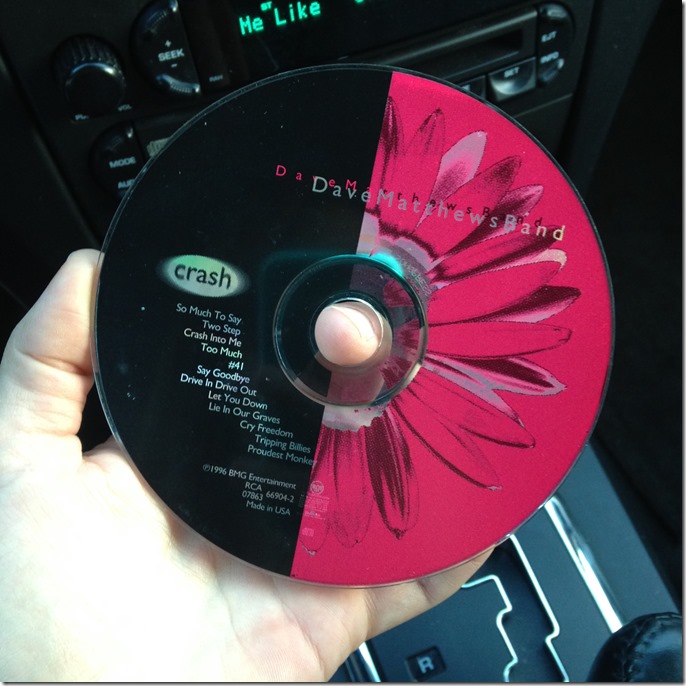 7:10 AM – Park car, take shuttle to the terminal, go through security with my mobile boarding pass (the best) and make my way to my gate. On the flight, I read a book and do work.
9:10 AM – Arrive in Chicago!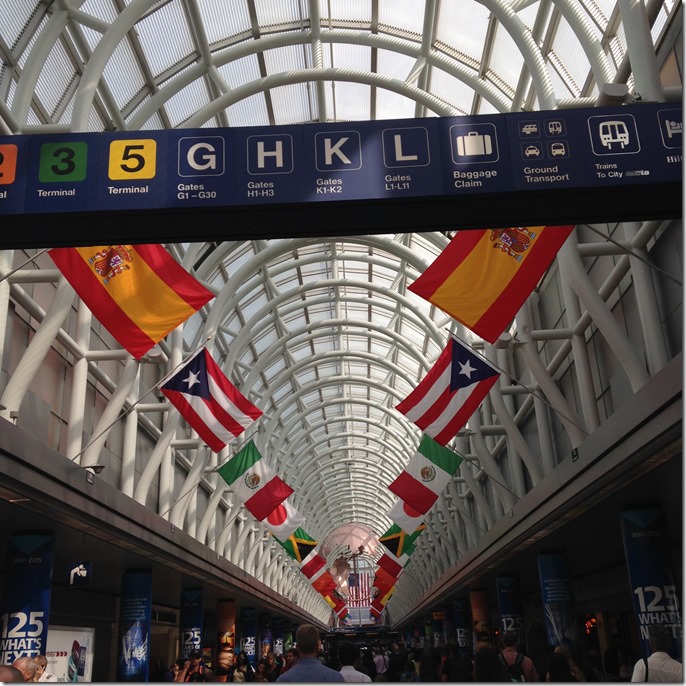 9:30 AM – Get in line for my rental car. Once I finally have it, I sit in the car for a while and plan out my day. Here's what I write down – with emojis and everything. I manage to do it all but go to the beach!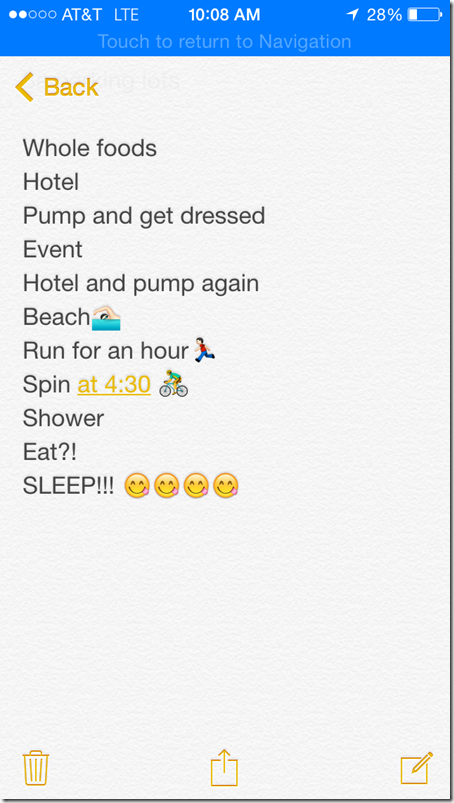 10:15 AM – Drive to Whole Foods and pick up some snacks.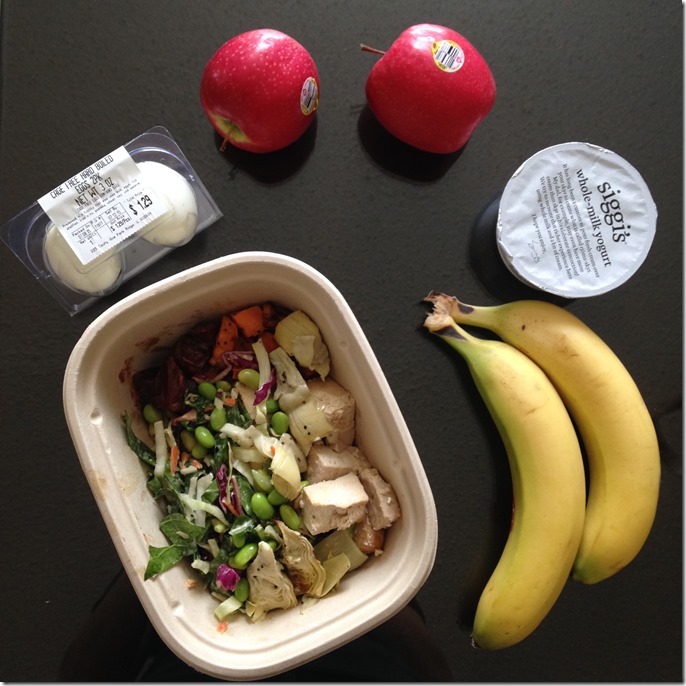 11:00 AM – Check in my hotel room, eat lunch, pump, and be lazy on my iPhone. The peace and quiet of the hotel room is SO lovely. After an hour, I get dressed and leave for my event…
1:00 PM – I go to a local library and give my first of my scheduled talks. The next day, I'm scheduled to host a workshop and deliver the keynote at the Kappa Delta Chi annual conference. This library event was really fun and I got to meet a nice reader named Faith!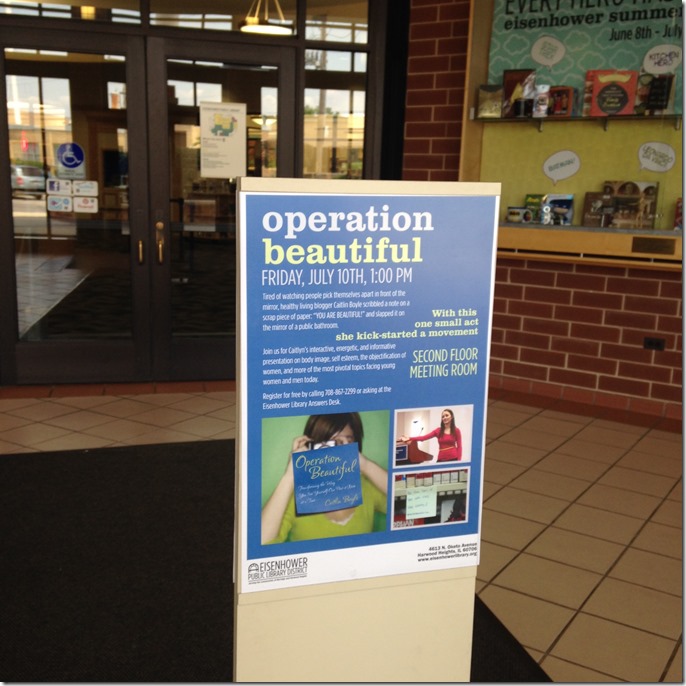 2:45 PM – Go back to the hotel room, change into workout clothes and pack a bag, and get ready to drive into the city.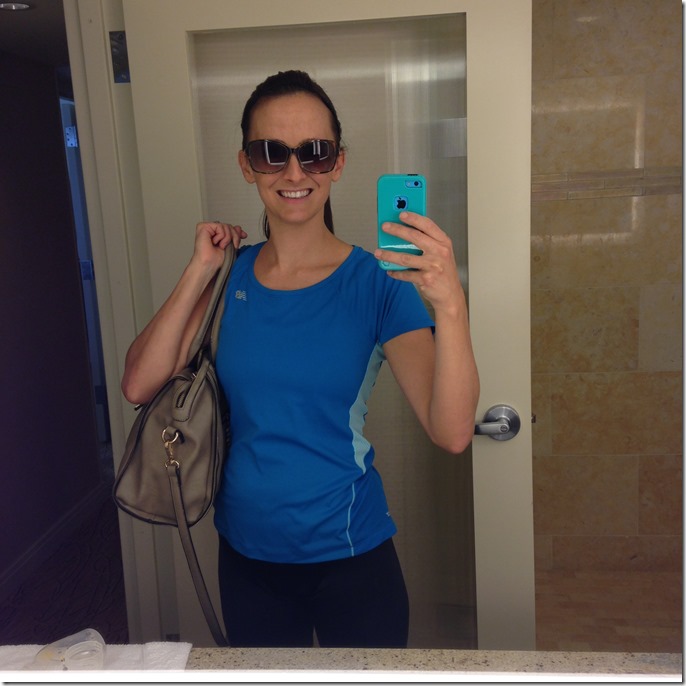 3:00 PM – Proceed to sit in horrendous traffic for an hour and 15 minutes. Seriously, cars were craaaawling. Poor Chicago – you have terrible traffic!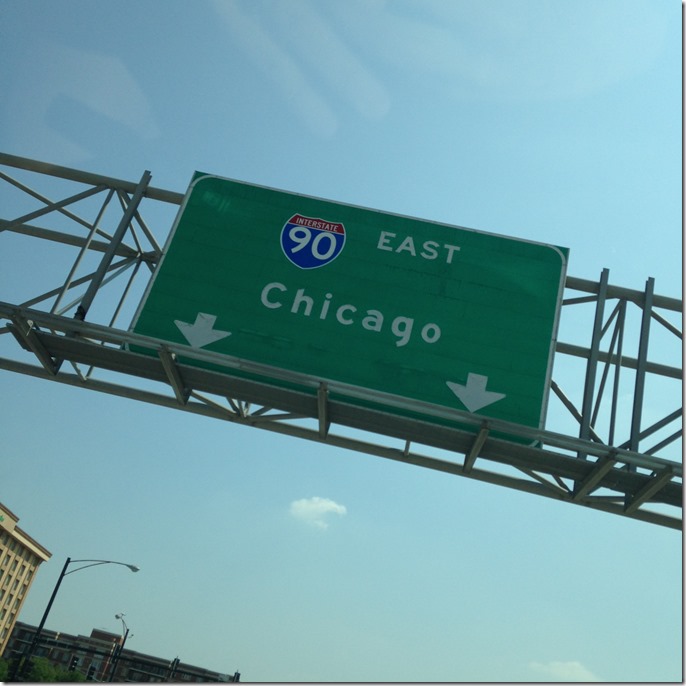 4:26 PM – Get lost but eventually find FlyWheel. I seriously can't believe I paid $26 to attend a single spin class but… It was really good. I love the stadium-style cycling room, the fact that they turn off all the lights, and the crazy club music. 45 minutes flew by!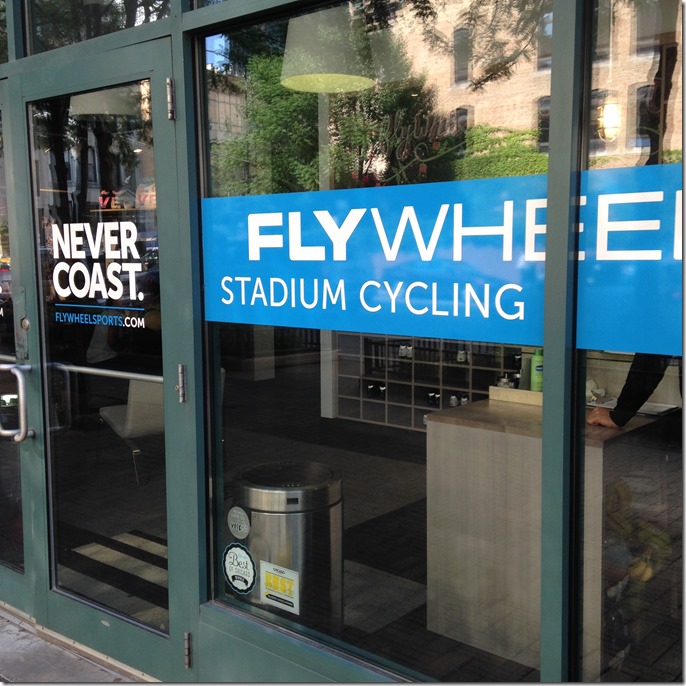 5:18 PM – I leave my stuff in a locker at FlyWheel and go for a run. I run 3 miles out to "the Bean" and back! I love-love-love all the beautiful architecture. Chicago makes up for its awful traffic in more ways than one! While I'm running, I make mental plans for the Husband and I to make a return trip to Chicago next summer – he would love it but has never been.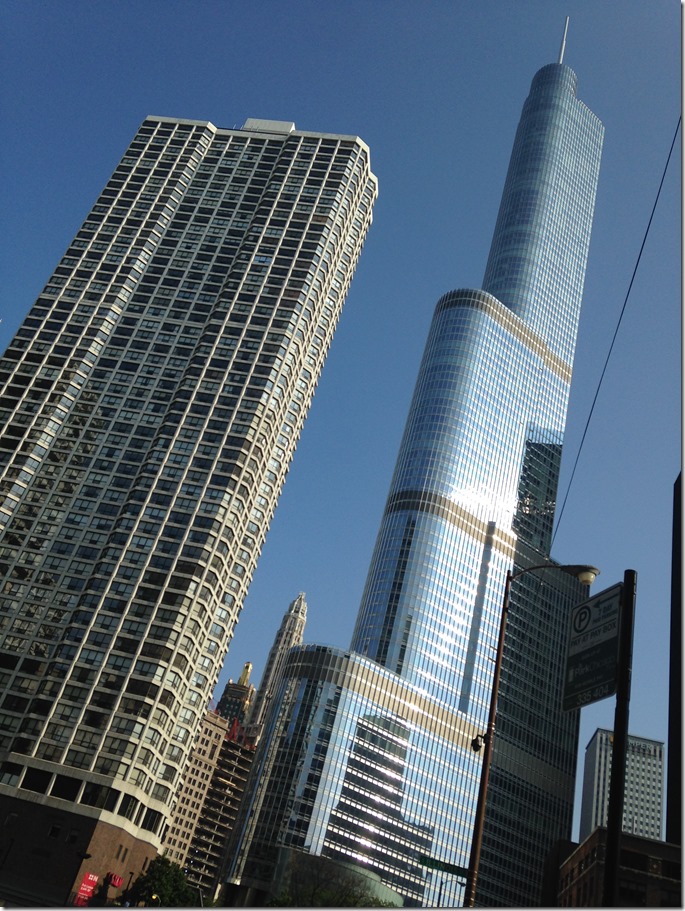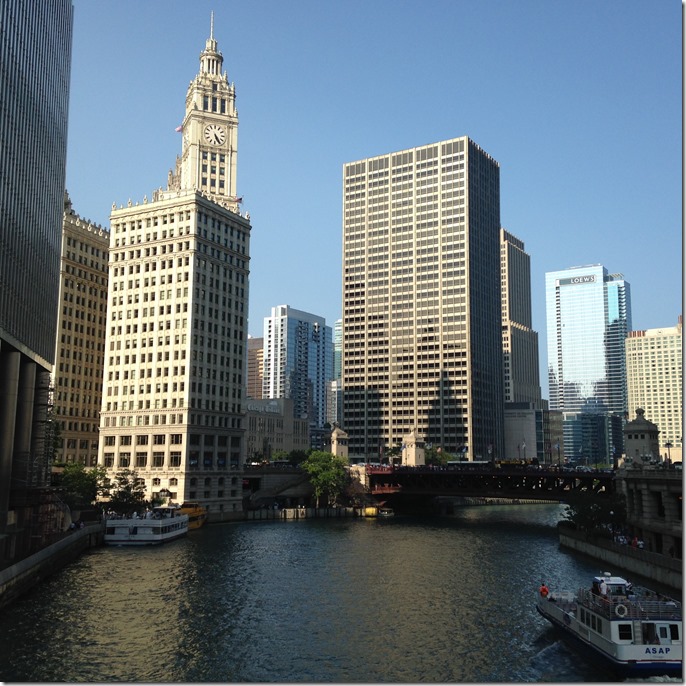 6:00 PM – I arrive back at FlyWheel and take a shower there. I get my car out of the garage and head over to Chicago's Pizza because I heard they offer gluten-free Chicago deep dish pizza! I am definitely going off the rails with Vegetarian Whole 30 with this dinner, but come on – gluten-free Chicago deep dish must be tasted! (I owe you guys a post about this… I started to fall off the Whole30 wagon on this work trip. I would say that still I'm eating vegetarian Whole 30 for 90% of my food. It's officially over on Wednesday so expect a post after then!).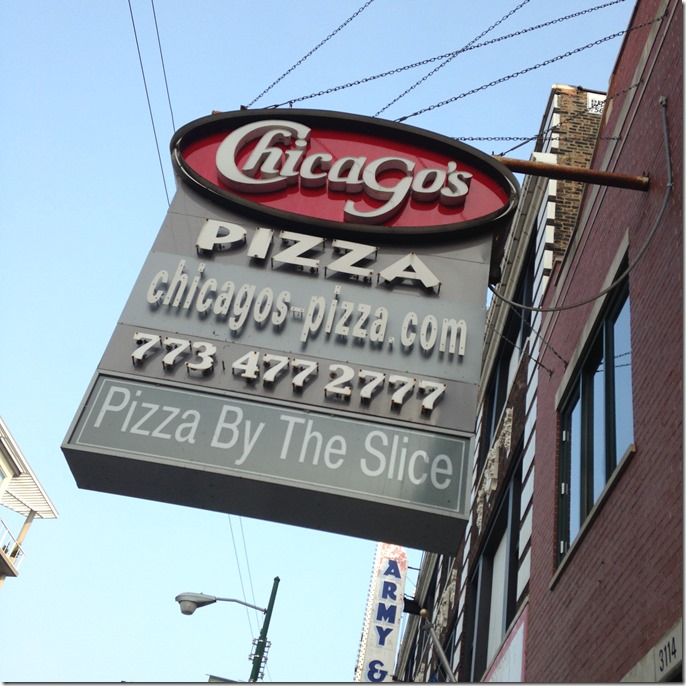 7:20 PM – After sitting in traffic for another hour and ripping apart the pizza with my bare hands and eating it while I drove (#1 – why didn't they precut it?! #2 – Sadly, it wasn't anything super special), I finally arrive back at the hotel.
7:30 PM to 9:30 PM – I read a book, review my notes for my workshop tomorrow, and fall in bed at 9:30 after chatting with the Husband on the phone. I lay in the middle of the bed and make bed angels! Wahoo for hotel sleep. <3 <3 <3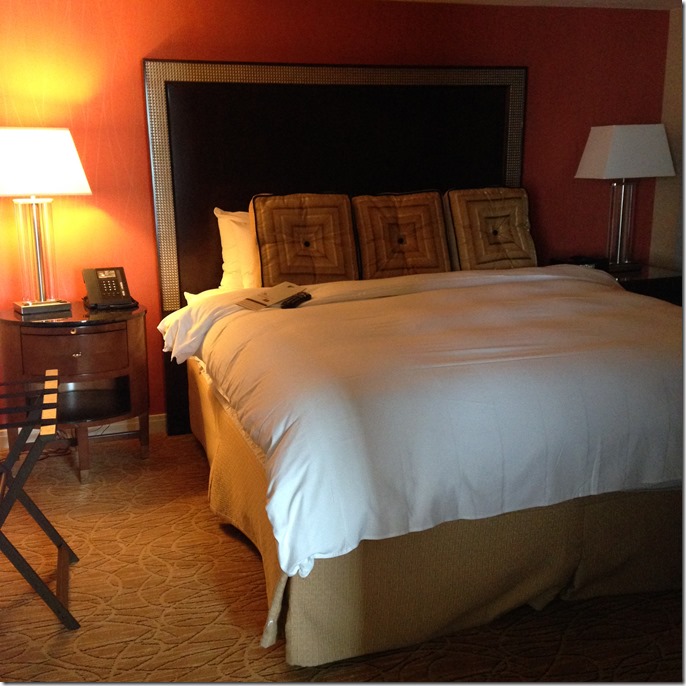 Do you like to travel for work?