We woke up this morning in desperate need of normal – at least for Henry!  He's such a flexible and easy-going kid and I thought he'd really enjoy our grand adventure of a trip – but nope.  He was totally over car rides and new hotel rooms and strange food.  Also – he really misses his train tracks. I should've packed them!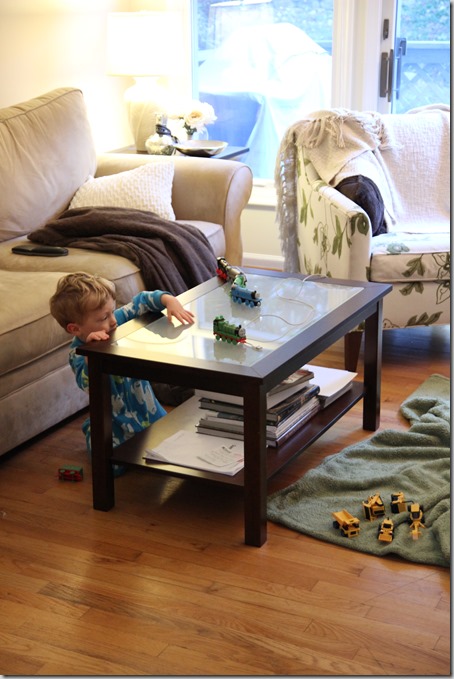 So when Syracuse U had to reschedule my event at the last minute, I kind of breathed a sigh of relief – life has a funny way of working out, doesn't it?  Instead of driving to New York today, we found ourselves waking up in the peace and calm of my BFF Lauren's.  Lauren just moved back to the States from Singapore – wahoo! 
In an attempt to recreate home as much as possible, I went to the grocery store last night and stocked up on some of our typical favorites: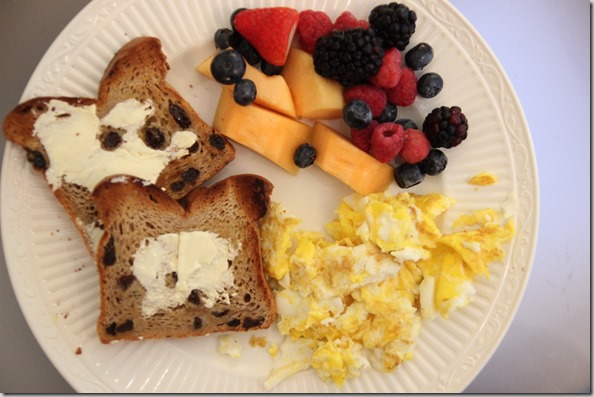 Eggs, fruit, and Rudi's cinnamon raisin bread (it's soooo good with butter!).
And we decided to get the kiddo out of the house for one small, low-key activity.  We went to the nearby Delaware Museum of Natural History with the promise that there would be DINOSAUR BONES <— music to a 2 year old's ears.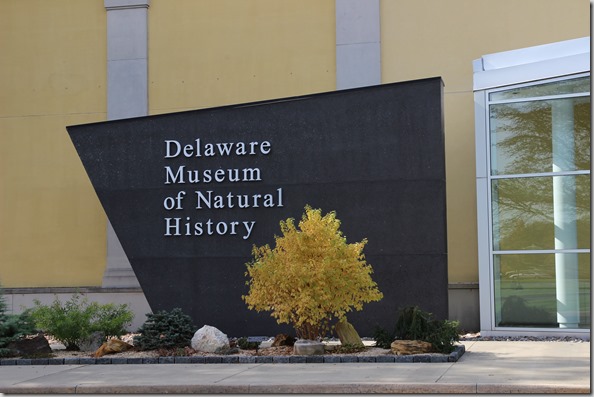 We had a lot of fun.  <3
In other news…  I'm 34 weeks pregnant today!  Getting SO incredibly excited to meet Little One and SO curious if it's a boy or a girl.  Everyone at the wedding predicted boy, and the check-in woman at one hotel told me she was physic and has never predicted wrong – she said boy, too.  Despite the tide of "Boy!", my gut is actually starting to say girl, but heck if I really know!
Happy FTFW!
I'm traveling so much this week for Operation Beautiful because it's Tri Delta's annual Fat Talk Free Week.  The mission of the week is to encourage women (and men!) to be more conscious of their negative self-talk and more proactive in encouraging positive thoughts and words about yourself and others.  We're a featured organization for the week for the second year in a row, and Official Operation Beautiful Day is this Wednesday!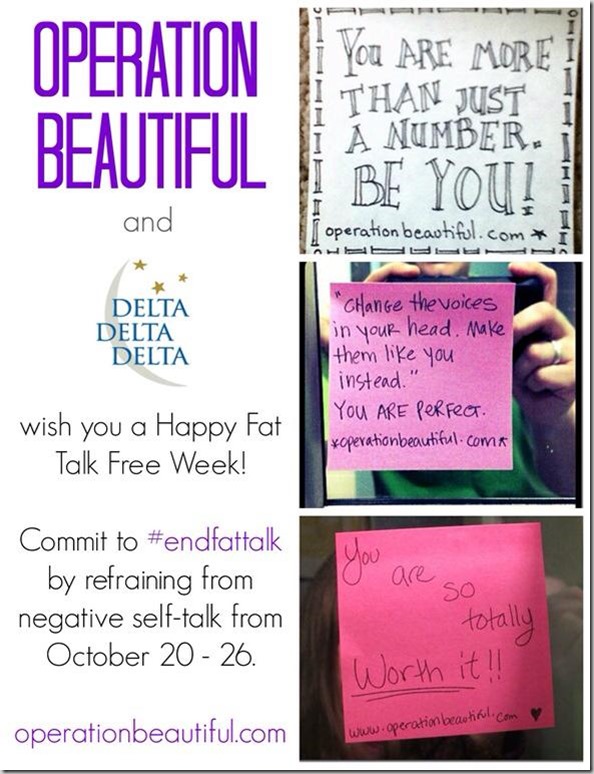 I read a study that said women have, on average, 13 negative thoughts about themselves each day.  THIRTEEN!  That's nearly one for every waking hour.  I encourage you to be more mindful of your negative thoughts this week and try to turn them into something kinder and more gentle.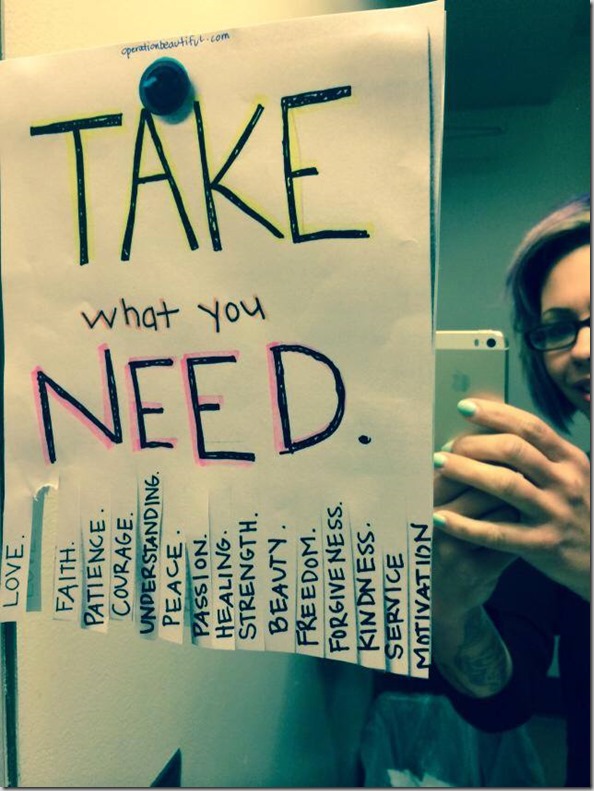 Interesting article in light of this week's theme –>  What the Dying Really Regret.  Thanks to reader Sarah who sent me the link!
Something else you may enjoy – My suggestions on how to cultivate more body confidence. 
Have a great week <3  I hope you settle into a happy and normal routine, too!  We'll keep trying to find it on vacation. 😉