Howdy!  How goes your Tuesday?  Mine is going very well, indeed.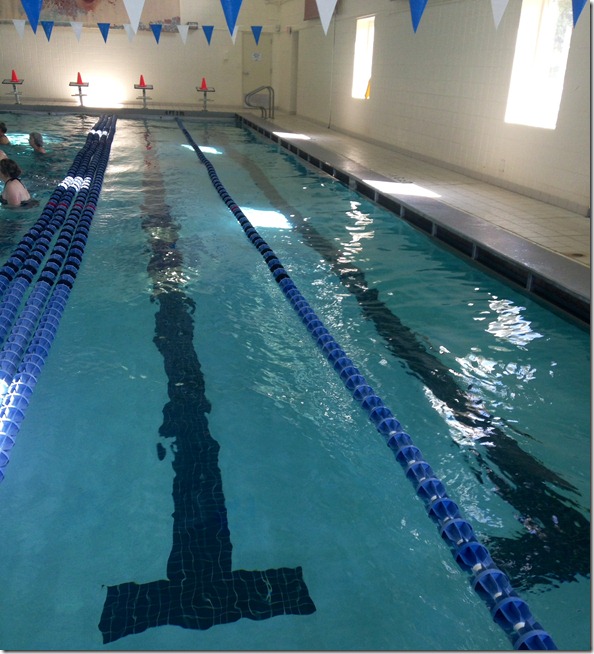 Started things off right with a swim workout.  I did about 500 yards, which is way less than what I usually shoot for – I was pretty tired following four nighttime wake-ups (two Henrys + one pee break + one dog shake).  Didn't want to push myself too hard! 
Afterwards – a DadHTP and Henry swim, per our new tradition.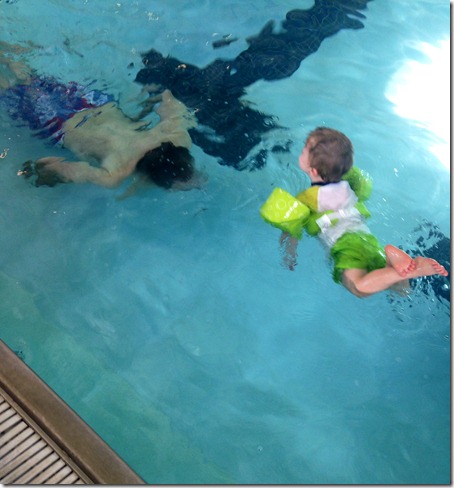 I've gotten a lot of questions about what maternity fitness swimsuit I wear.  The short answer is that you don't need to buy a special suit for pregnancy swimming – just get a bigger one. I have fitness swimsuits in three sizes to accommodate all stages of pregnancy and the post-partum period.
The long answer is that my largest swimsuit is totally shot – the straps are really worn out and loose.  So I've just been swimming in my "stylish" maternity bikini (it's from ASOS; a picture of it is in this post).  It's not the firmest suit, but it works for my current usage – plus, I really don't want to buy another suit just for 10 more weeks of swimming!  If you didn't want to buy a bigger suit, either, you could probably get buy in bikini bottoms + a sports bra.
Just for fun…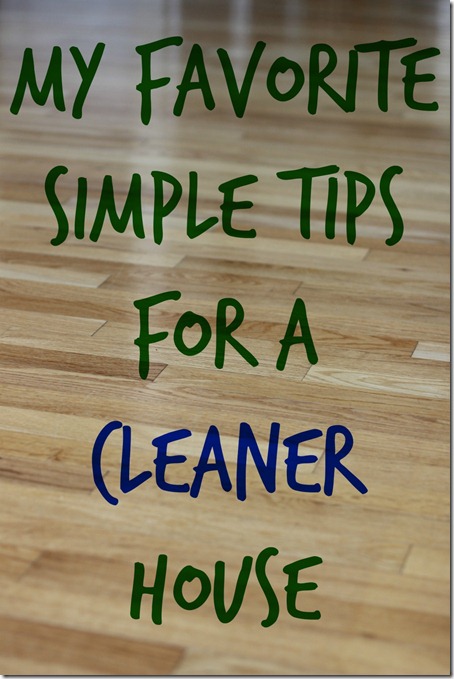 Rule #1: Don't go upstairs (or downstairs) without taking something that needs to be relocated – I've started to follow this principle religiously and it has made a HUGE difference in the tidiness of my house (which, yes, is different than cleanliness). When I leave a floor (or a room), I glance around and think, "What isn't supposed to be here?" Dishes end up coming downstairs, clean laundry goes upstairs – you get the point.  You're already moving from one floor to the other; if you take something with you each time, it really helps maintain order overall.
Rule #2: Clean on a schedule – I've been following a cleaning schedule for years, and let me tell you – it's truly life changing.  My schedule is constantly changing according to household needs/my availability, but even a loose plan helps you stay on top of tasks.  Currently, I only schedule one task (floors), which I do on Mondays and Fridays.  My 'thing' are the floors, and things can get really out of hand with a toddler and three pets, so doing it in a regular pattern keeps the dust bunnies at bay (and my sanity intact).
Rule #3: Organize your entry area – Wherever you enter the house (front door, side door, garage), have an organization spot for things like shoes, purses, book bags, dog leashes, etc.  I REALLY recommended getting an over-the-door shoe rack.  Not only has it corralled our shoes, but we have pockets for keys, sunglasses, dog poop bags, etc.  This really cuts down on clutter, and I love knowing *exactly* where my headphones are for once!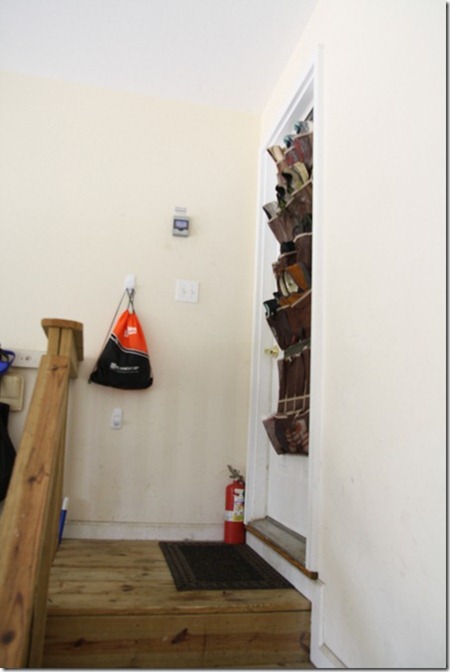 Rule #4: Dish towels for clean up – Okay, this tip is mostly for the parents with young kids.  I keep a box of clean dish towels next to the dining room table (where a lot of our messes occur!).  Big, absorbent dish towels are perfect for everything, including wiping messy chins, cleaning up big spills, rinsing sticky hands, and collecting crumbs at the end of the meal. And afterwards, I just pop the towel directly into the washer. 
Rule #5: Don't bring in the junk mail – I used to sort my mail in the kitchen, but the junk mail would end up collecting on the countertop for days.  Now, I do an initial sort in the garage next to a trash can.  The junk mail doesn't even enter the home.
Rule #6: No shoes in the house – We're pretty strict about this rule.  No shoes allowed!  It's amazing how much dirt and debris your shoes track in.  If you never wear them inside, you'll definitely notice a different.
Rule #7: One rag for the whole kitchen – I use one big rag to lightly clean the whole kitchen every day.  I spray the countertops with a gentle cleanser and wipe them down; then, I wet a corner of the rag and use it to spot-clean any drips on the floor (alternatively, try making your own Swiffer pads!); and last, but not least, I scrub the inside of the sink (I alternate between a baking soda paste and Comet).  The dirty rag goes straight into the washing machine.
What's your favorite cleaning rule?