This post is sponsored by SweetLeaf.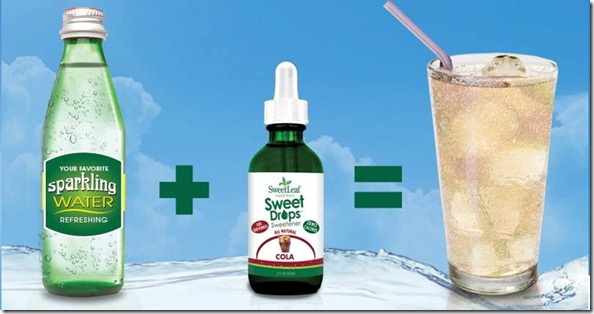 Did you know…
A 20-ounce soda has 16 teaspoons of sugar?
The average American consumes 39 pounds of sugar in sugared drinks – like soda – each year? 
Sugar drinks are the biggest source of added sugar in Americans' diets?
Sugar drinks increases your risk for obesity, diabetes and heart disease?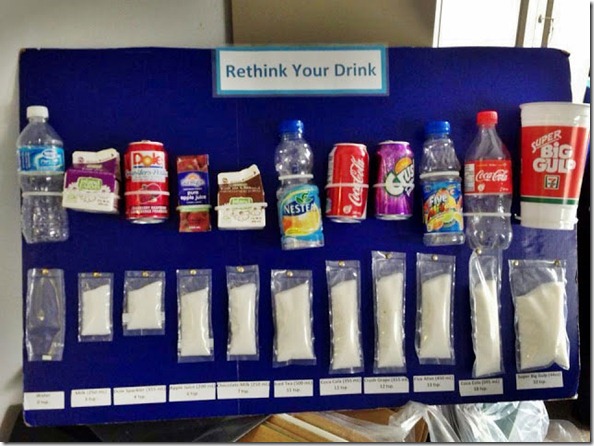 Okay.  But here's the thing.  There's a reason why we love coke. COKE TASTES REALLY, REALLY, REALLY GOOD.  I think coke is one of the most delicious freaking foods on the entire planet.  There is nothing like a cold fountain coke on a really hot day.
Side note:  I've got to address the coke v. soda v. pop thing.  What do you call it?  Have you ever been to the Pop V. Soda Page?  You can look at the differences between what we call it by region – it's pretty cool.  For example, I'm from South Florida and call it coke.  So do people in the Northeast, California, Nevada, and various other pockets of the country.  But if you're in the rest of the south, you probably call it coke.  And if you're in the northern half of the country, you probably call it soda.  Fun!
So, regardless of what you call it, I think that most of us can agree that coke is yummy – but it should clearly be an occasional treat, not a daily habit.  That's why I was so excited when the people of SweetLeaf reached out about the Kick the Soda Habit campaign. Stevia is my sweetener of choice for tea and coffee.  I've been using it for about five or six years and really love it. But I've only really used it in two flavors – plain and vanilla – so I was pumped to see that SweetLeaf makes an ABUDANCE of SweetDrop flavors, which are made with organic, non-GMO certified stevia.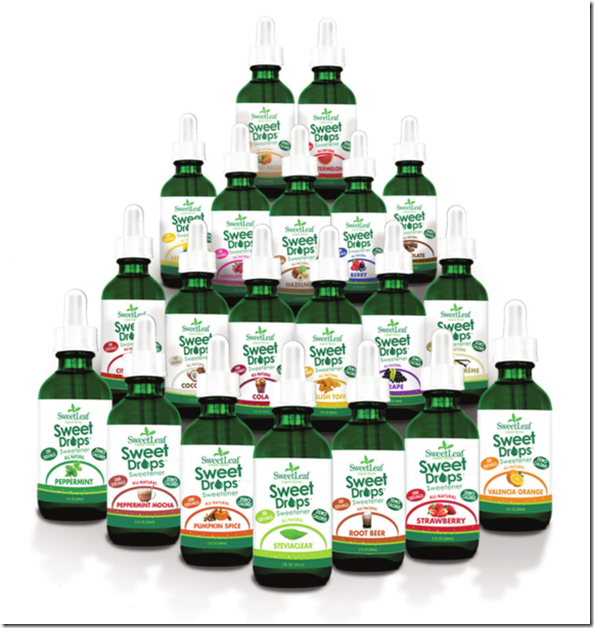 The idea behind the Kick the Soda Habit campaign is that you add a drop (or three!) of the SweetDrops to sparkling water for a yummy soda taste without all the sugar and other various junk that comes with coke.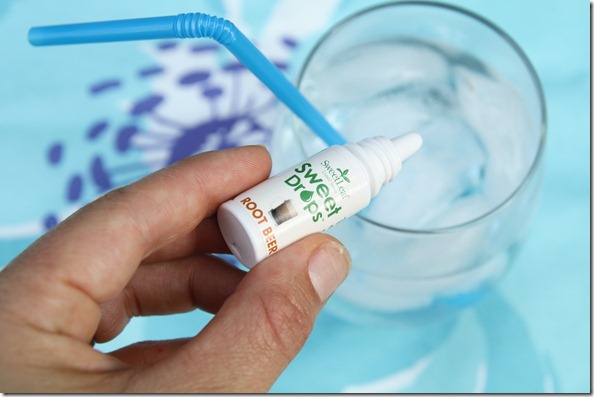 Click through to enter the SweetDrops giveaway.
My favorite SweetDrop flavors to add to sparkling water are the Vanilla Crème, Root Beer, and Coconut.  The watermelon is also good.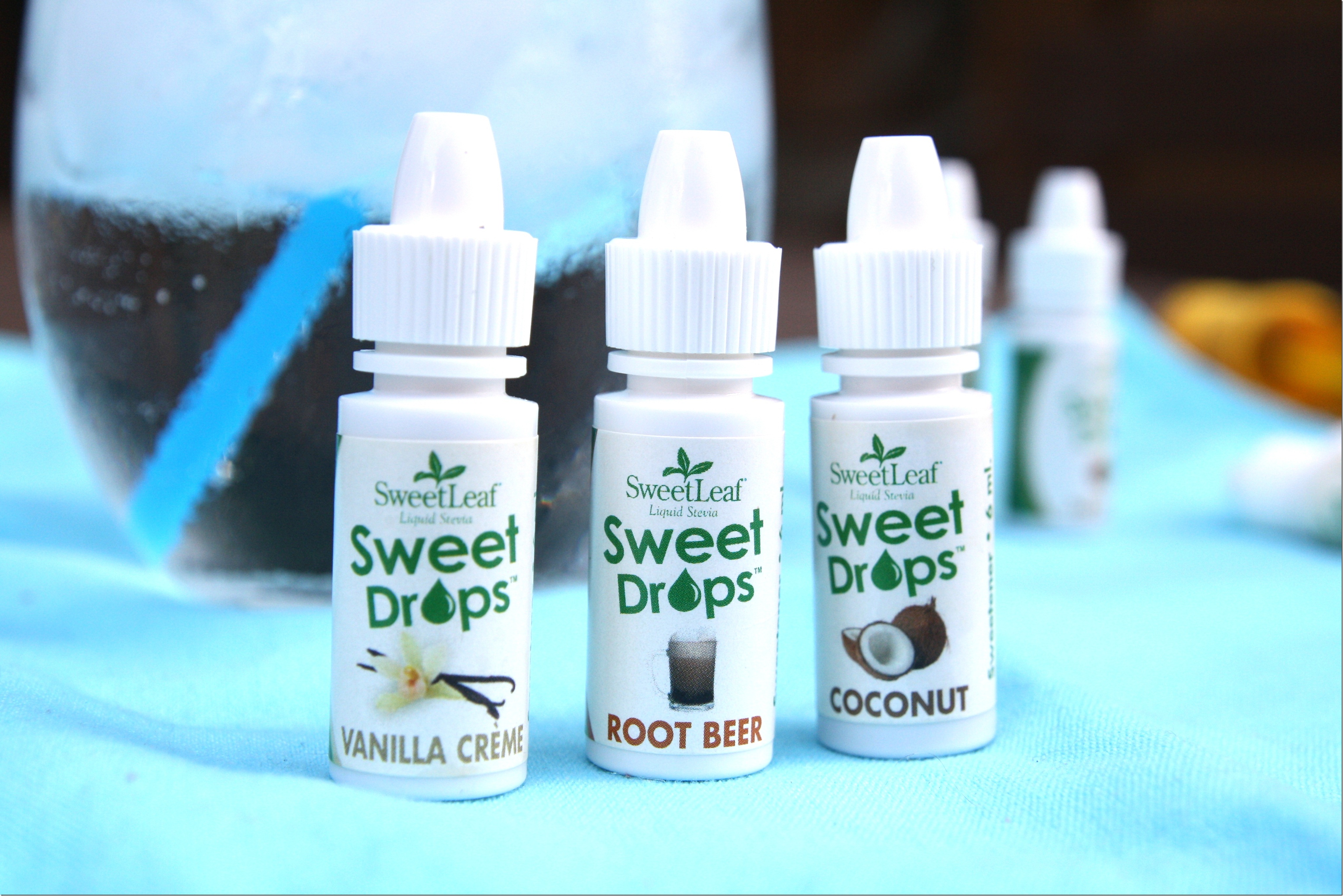 I added a few drops of Vanilla Crème to unsweet Greek yogurt the other day, too – yum.
And although I'm trying to limit my caffeine intake, sometimes I give in… The English Toffee, Hazelnut, and Cinnamon flavors are awesome.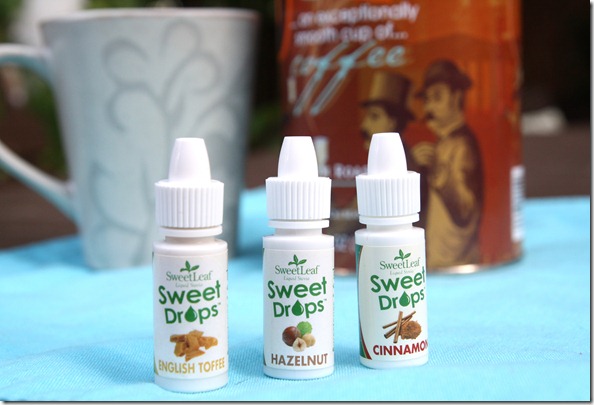 I'm making an effort to limit sweets because I've been experiencing some uncomfortable blood sugar crashes during pregnancy (side note: I feel SO much better lately).  But I swear – I have the WORST sweet tooth of all time.  SweetDrops have really helped get me over the hump.  When I'm craving something sweet and sugary, I make myself a sparkling water with some SweetDrops, and it takes the edge off.  And if you're addicted to coke, this could be your ticket to freedom – it really mimics the flavor of coke without the added junk.  In short – I really love this product and can't wait to give some SweetDrops away!
Use the widget below to enter for a SweetLeaf prize of the flavored SweetDrops.  As usual, I'll be closing the comments so there's no confusion on how to enter.
This post is sponsored by SweetLeaf.  Thanks for supporting my blog and my family.  <3