I'm reposting some oldies but goodies this week.  Hope you enjoy!
——————————-
In honor of little ideas that can make a big difference, I thought I'd link to seven tips from bloggers – plus one tip from me.  These tips aren't necessarily life-changing (well, I think my sock bun hair trick is pretty damn cool) but are definitely handy and fun.  I can't tell you how often I do something and say, "I learned how to do that on such-and-such blog!"
Overnight Oats from Kath Eats.  Tasty oatmeal with no cooking involved.  Very tasty and very easy.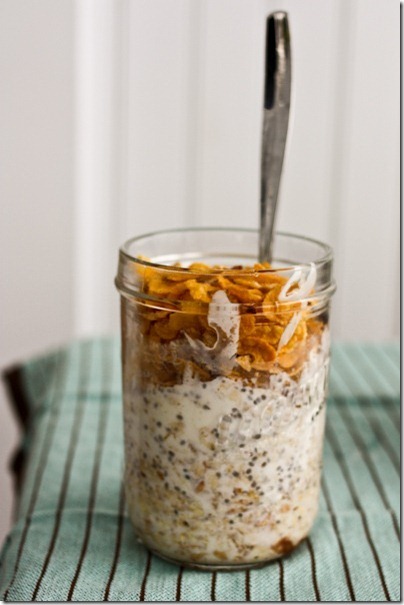 (Source)
A Tofu Tutorial from Daily Garnish.  This tutorial illustrates how to make crispy pan-fried tofu – a very basic recipe that you can easily mix up with different marinades and spices.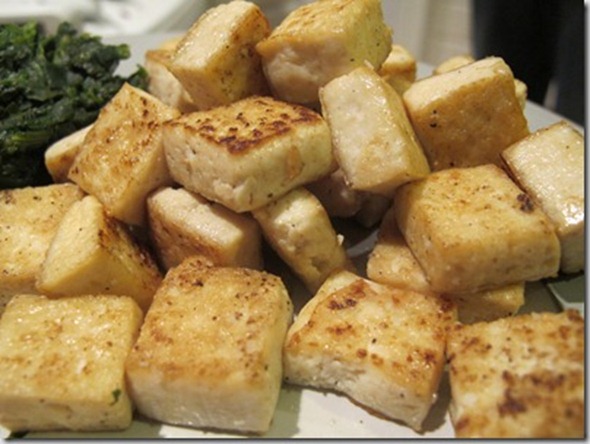 (Source)
The Ol' Switcheroo from Ray and Jen.  I'm in love with this closet organization method that I've seen on multiple blogs because it basically requires no work – just a little time.  To start, you turn all your hangers backwards and, after wearing them, put them back in the closet with the hangers facing the right way.  After six months, it will be easy to identify which items you haven't worn through multiple seasons and should donate.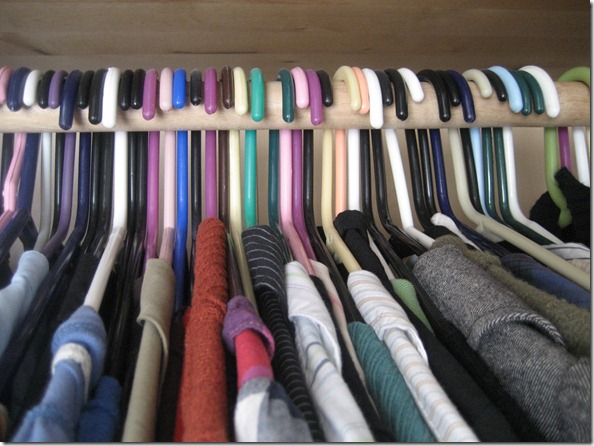 (Source)
Smoothie ice cubes from Side of Sneakers.  This simple tutorial shows you how to make the smoothie 'base' into ice cubes, drastically cutting down on the time and prep work involved in making daily smoothies.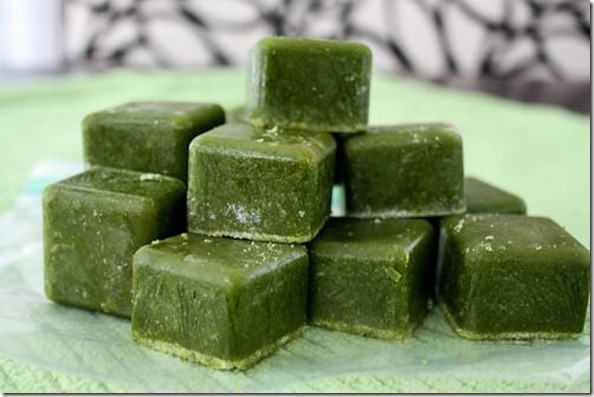 (Source)
Nut butter parsnip fries from Oh She Glows.  A totally delicious recipe that puts a tasty and healthy spin on your regular French fry.
(Source)
River Rock Boot Trays from Dollar Store Crafts.  My buddy Nicole actually did this craft and the shoe tray looks so cute near her front door.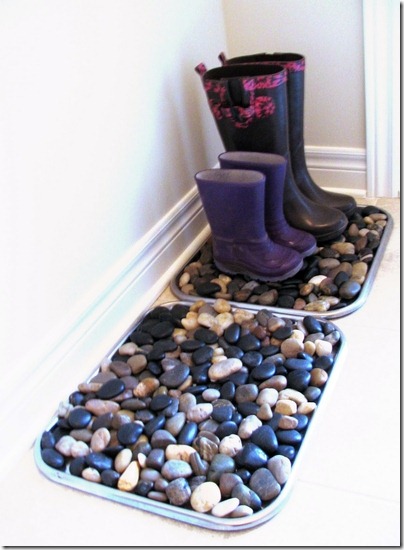 (Source)
The Sock Bun Top Knot from me, Healthy Tipping Point.  This hair trick – which involves wrapping your hair around a sock – was passed down from my mother to me and now to you!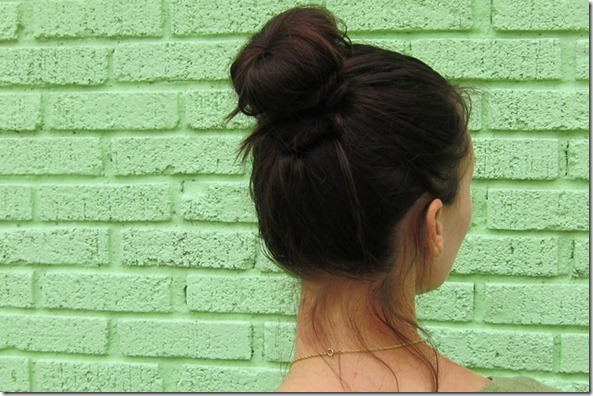 How to freeze soup flat.  I originally read about this method way back in 2008 on Kath Eats – to freeze homemade soup for later, fill up large Ziploc bags, lay them flat on cookie sheets, and place in freezer.  Here's a helpful step-by-step breakdown of the process.
(Source)
Your turn!  I'd love to know what tips you've learn from blogs – healthy living, crafty, organizational, etc.