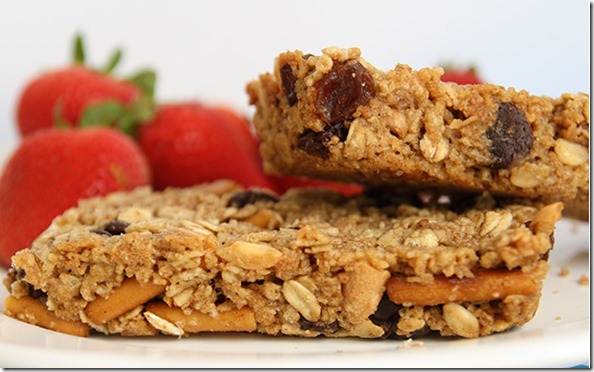 I recently developed this recipe for the Chex website – it's so good!  Not too sweet, not too salt, not too crumbly, and not too gooey… it's the perfect texture and taste.  I love the combination of Cinnamon Chex and pretzels!  So good.  Oh, and it's gluten-free.
Sweet Potatoes in the Slow Cooker by Super Healthy Kids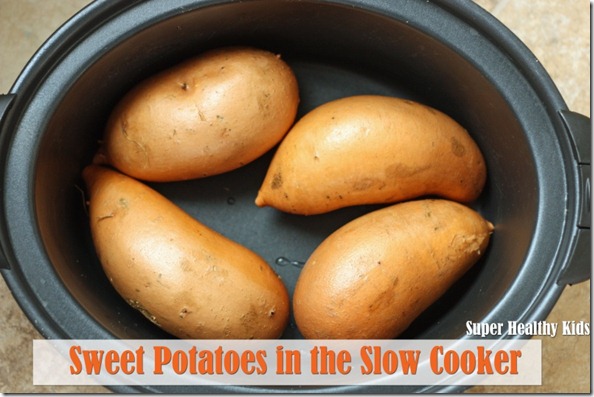 I'm making this now!  I am pumped.  I recently realized how much better baked potatoes taste compared to microwaved ones (I know, I know…).  My issue isn't how long the baked potatoes take in the oven; it's how crazy hot it makes my entire house.  With the slow cooker, that's not a problem.  I hope it's delicious – I'm sure it will be.  Everything from Super Healthy Kids is good.
Round-up of 9 Delicious Watermelon Recipes by DailyBurn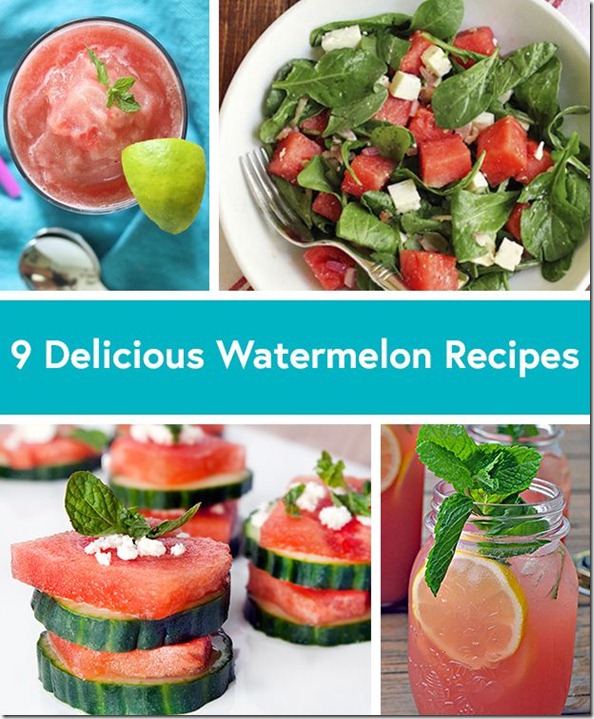 I shall be making the Watermelon Frosty later today… It looks so good.  Also, basil + watermelon + feta cheese is my favorite flavor of all time.
And last, but not least, I just whipped up these babies!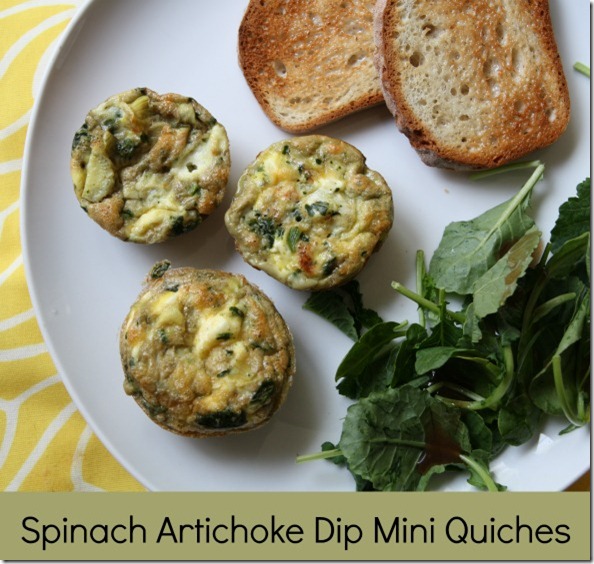 Spinach Artichoke Dip Mini Quiches
Ingredients (makes 9 mini quiches)
8 eggs, beaten
2 ounces goat cheese, crumbled
2 tablespoons sundried tomatoes, packed in oil, chopped
1/2 cup frozen spinach, chopped into small bits
3 canned hearts of artichoke, chopped into small bits
Salt and pepper to taste
Directions:
Preheat oven to 350 degrees and grease a cupcake tin.

In a bowl, combine beaten eggs with other ingredients. Mix thoroughly.

Pour mixture into cupcake tins, making sure the larger ingredients are evenly distributed.

Bake for 30 minutes, remove, let cool, and serve.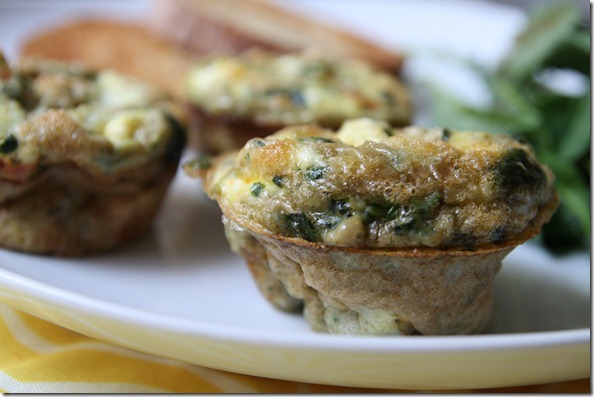 What are you cooking today?