GOOD MORNING!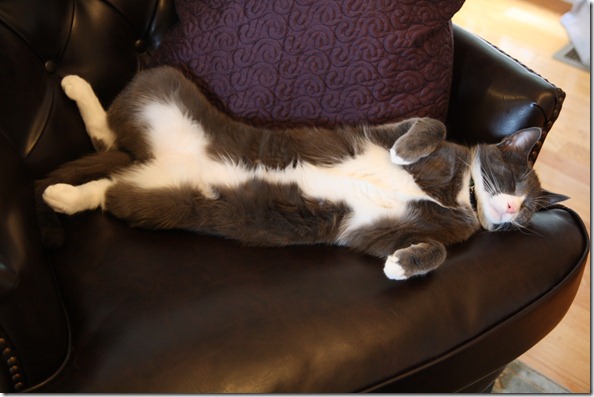 Can we talk about the breakfast that I had yesterday?  Because – dude.  DUDE.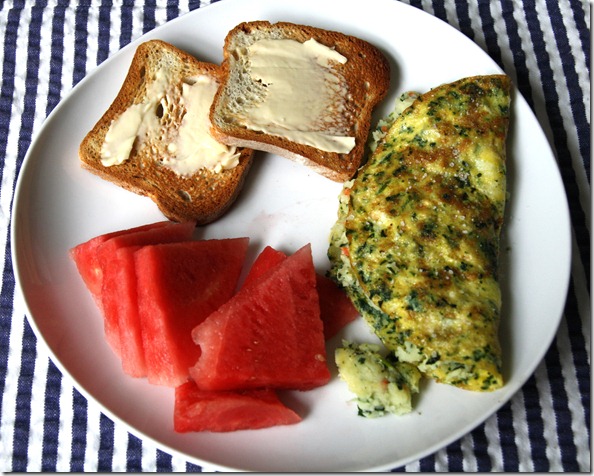 I had the idea for this omelet when I was in bed, trying desperately to shut off my brain and go to sleep. I'm in the midst of a little project to reset my natural sleep and wake hours so I go to bed earlier and get up earlier.  I figure I should stop fighting pregnancy insomnia and actually make my early morning wake-ups productive.  Anyway – when I was trying to go to bed, I had an idea…
MASHED POTATO OMELET.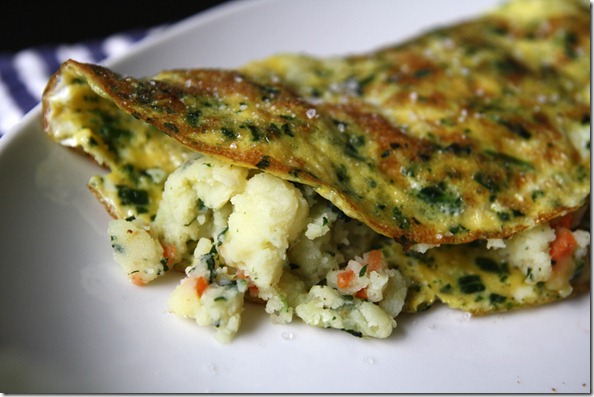 I made a spinach omelet 'wrapper' (by mixing in some frozen spinach with the beaten eggs), and then after it cooked for a bit, I loaded in some veggie-packed mashed potatoes.  Holy heck.  It was amazing.  I am making this again very soon (like for dinner tonight).
Here's the swim workout that I promised you!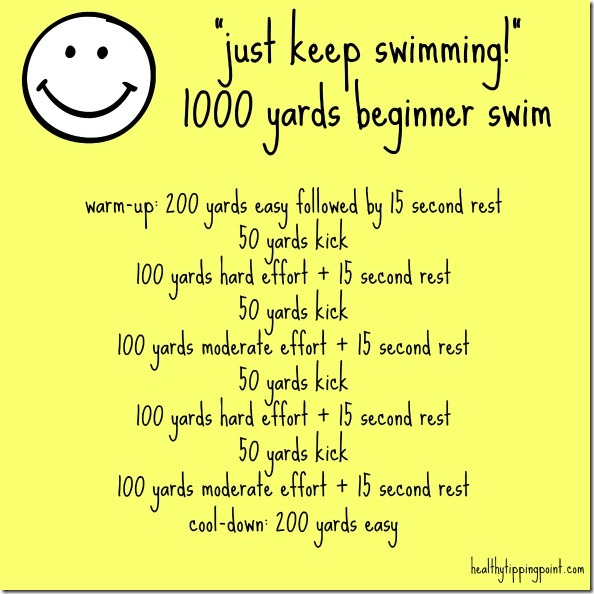 A few people emailed/commented to say that they appreciated the shorter swim workouts with lots of breaks.  I love to do 1000 yards in the pool – it's right before I start to get squirrely and bored – so I am oh-so-happy to oblige with another short, beginner-style workout. 
You can find more workouts on my Pinterest Boards…
Track, Treadmill, Elliptical Workouts

The winner of the Good Food Made Simple giveaway is Amanda F.
The winner of the Blue Diamond Almonds giveaway is Danielle F.
Winners have been emailed.
There's still time to enter the Sabre personal and home safety gear giveaway – check out the post.