First things first: can we talk about TV?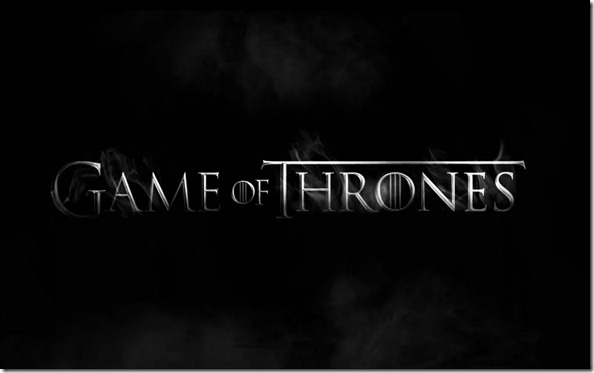 Without spoiling anything for anyone (but can we discuss the details in the comments section), OMG SUNDAY'S EPISODE OF GAME OF THRONES WAS SO GOOD.  We just watched it last night and were literally screaming in excitement / glee at the end.   I actually knew it was coming because I'm the type of person who peeks at Wikipedia, but still – SO SATISFYING.  Also – can't wait to see what happens next!
We're also getting into True Detective.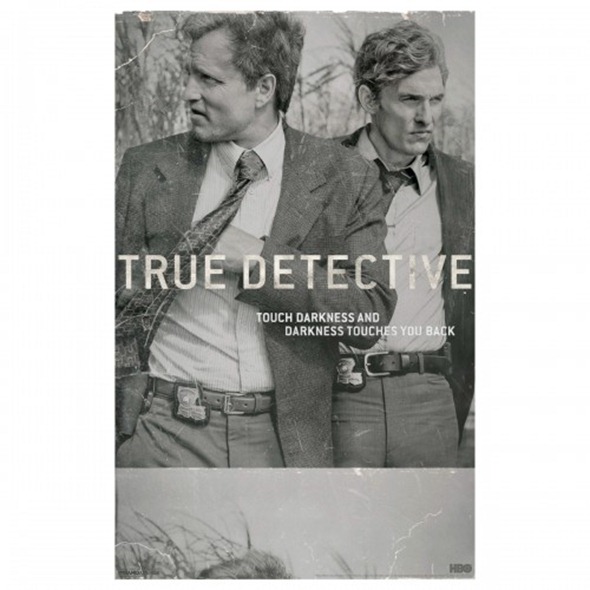 Things I never thought I'd say:  Matthew McConaughey is a really amazing actor.  I enjoy watching him act so much.  We're only three episodes in, but I'm pumped to see how it all wraps up, especially since I heard so much buzz about the finale.
Shows that I am NOT watching anymore:  Revenge.  Did anyone else lose interest after the wedding episode?  A bunch of my friends claim that it's getting good again but… I don't know.  I feel like it's one of those shows that had an ending point and shouldn't have gone beyond it (hello, Grey's Anatomy).
What are you watching / not watching?
Here's what I'm eating: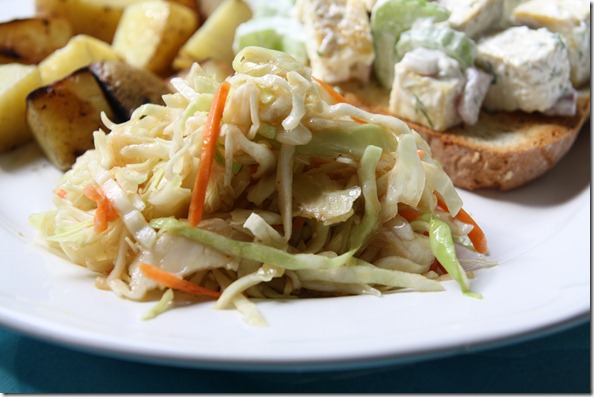 COLESLAW.  SO MUCH COLESLAW.  I made a killer batch yesterday with a secret ingredient and now I can't stop shoveling it in my face.  I'll post the recipe soon!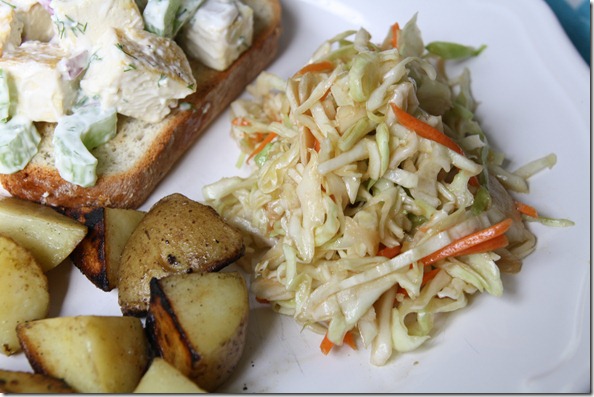 A Mother's Day Gift Idea
My amazing and kind friend Jasmine, who owns a jewelry shop called Bama and Ry, has created a special Mother's Day Operation Beautiful bracelet.  The bracelet is made of rustic copper with olive jade stones and three copper charms.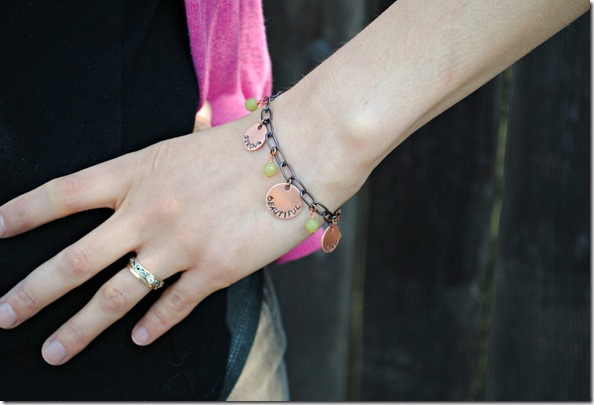 The BEST thing about this bracelet is that you can customize the charms to say anything you want – the 'standard' choice says STRONG, BEAUTIFUL, KIND (which surely any momma would love to hear!), but you can tailor the bracelet so it perfectly reflects the personality of the woman that you're buying it for.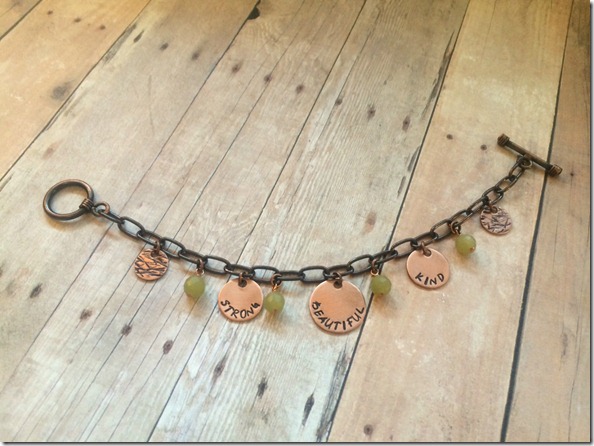 You can customize and buy the bracelet here.  Thanks for supporting my friend's small business!
If you're looking for another great Mother's Day gift, may I suggest the Operation Beautiful book for adults?  (Side note: there's one for little girls, too!)
Ironman March Winners!

I know it's  mid-April now, but I wanted to give everyone who participated a chance to mail in their completed training plans to be eligible for prizes.  The winners of the prizes are:
Nikki:Â  She won Lock Laces.
Laura: She won a bike Bento Box.
Elizabeth:Â  She won this gel-ready race number belt.
Thought of the Day: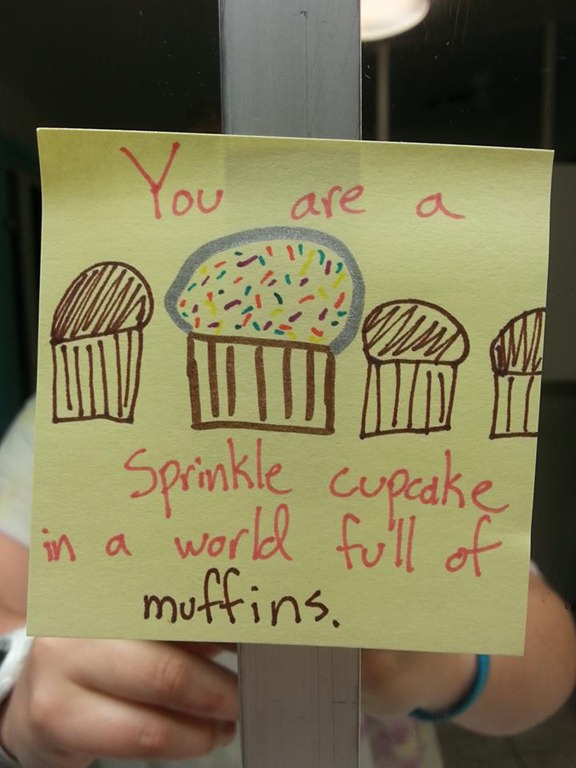 Have a good one!