Yay!  I'm home.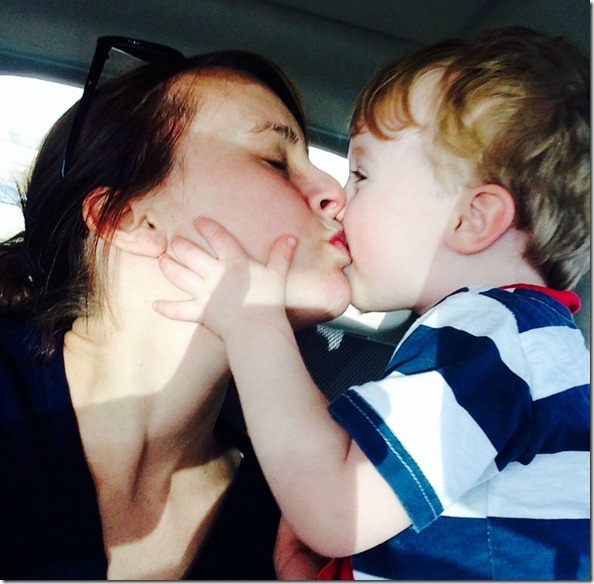 Holy heck.  The last two days were a serious whirlwind.  I flew to Pennsylvania and did a grand total of THREE Operation Beautiful speaking events.  One was at a college (Misericordia University) and the others were at a nearby high school.  High school students always like me because I'm getting them out of a class.  Hah.  
I ended up driving a grand total of 7 hours in addition to taking 4 flights, so needless to say… I was pooped by the time it was all over.  I also did a really poor job of eating healthy on the road, which added to the worn down feeling.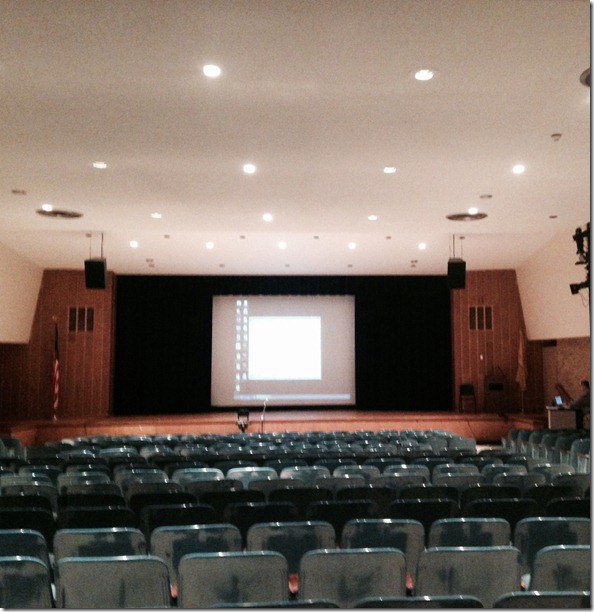 Exhausting – but fun.  I love traveling for Operation Beautiful. <3 
I came home to discover this GIANT Udi's loaf.  So big!  Kristien went to Costco while I was away, and he said the Udi's loaves at Costco are ginormous AND cheap. 
I've been making my fair share of cinnamon toasty sammies (as Henry calls them).  Basically, it's toast with coconut oil, cinnamon, and brown sugar.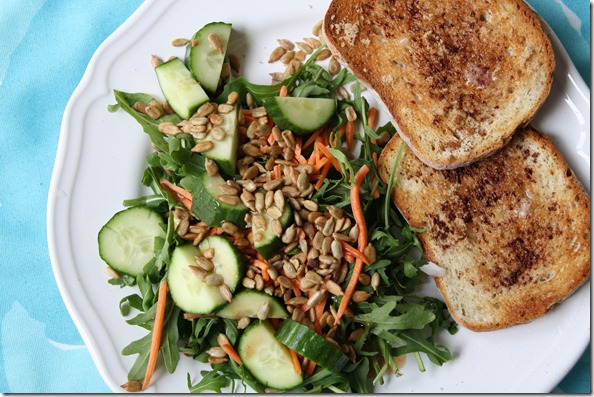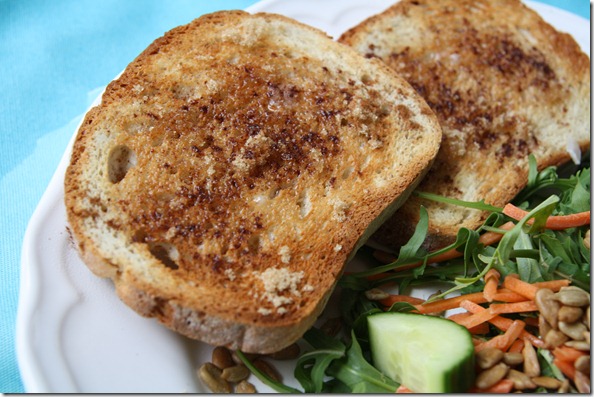 And salad and some milky tea to round it all out.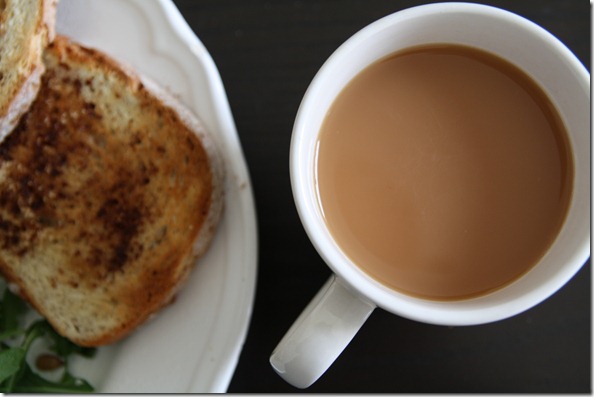 So – that's all.  Nothing exciting to report, but let me tell you – after all that travel, nothing exciting is a GOOD thing.  I'm lovin' it.
Random question of the day:  Do you get really bad sleep anxiety when you know you have to wake up early?  I DO!  I had a 7:15 AM flight and that threw me into a tizzy – I couldn't fall sleep and when I did, I woke up every hour.  It was miserable.  I used to get bad pre-race anxiety but I finally got over that a year or so ago.