Howdy! How is your weekend? Have you been watching the Olympics? I have to admit that I usually prefer the Summer Games to the Winter Games, but I did get really sucked into the snowboarding events last night.  All those flips are so impressive.  And all I can think is that I would eat snow just pushing off to go down the hill!  Hah.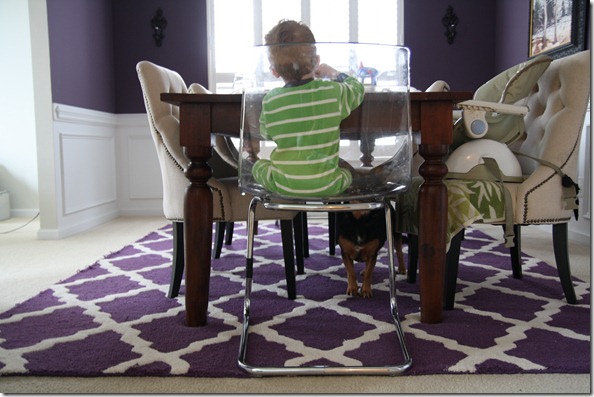 Henry is currently seriously boycotting the "bebe chair."
Yesterday was DadHTP's birthday.  Happy Birthday!  He came over in the morning, and we threw a little party for him.  I made a delicious lunch and cupcakes, and Henry had a blast blowing out Dad's candles (over and over and over again).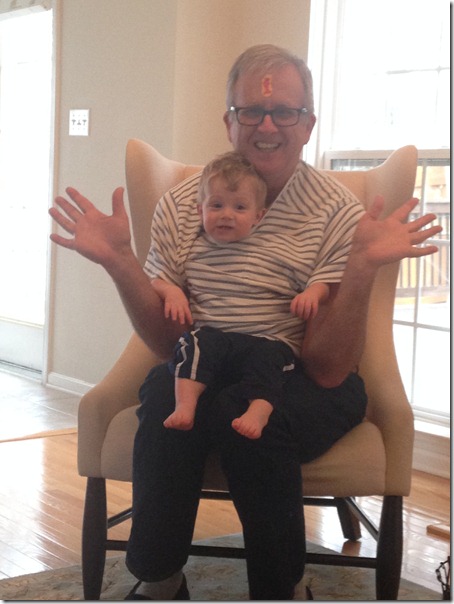 Now that I think about it, Saturday was a jam-packed day!  After my dad left, Kristien and I did chores (and I snuck in a nap…) and then we took Henry on a run.  We did 5.4 miles – to the grocery store and back.  Kristien has been doing almost ALL of my runs with me, which his amazing for several reasons.  One, it's very nice to have company.  And two, he almost always pushes the jogging stroller.  He's faster than I am, but if he's weighed down by 50+ pounds of baby and stroller, we're evenly matched.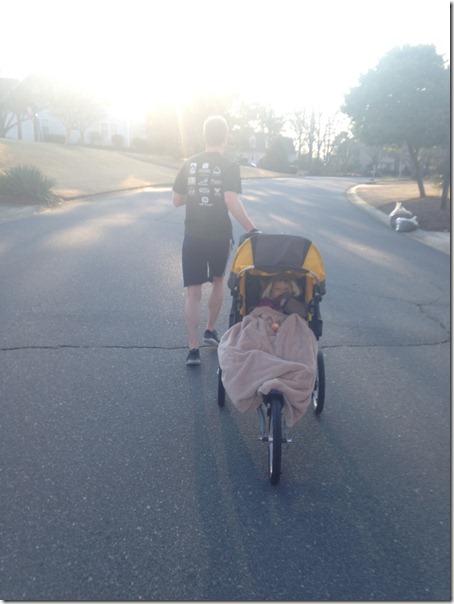 Henry hates to be pushed into the sun (it hurts his eyes and he hasn't figured out how to intentionally close his eyes yet… hah), so Kristien flips him around and drags the stroller by the strap.  Henry thinks it's the funniest thing ever.  So do I.
My legs felt super sluggish on this run.  I'm not sure what's up – I've gone over all my normal causes of sluggish runs and nothing seems to fit the bill.  I was supposed to do a long run (9.0 miles) today but I'm going to push it back another day to see if that helps.  Sluggish legs are the worst.
And speaking of fitness, I have to say that all my sit-ups and push-ups are really paying off.  I've been doing the TV Show Shape Up (as well as lots of track workouts), and I can actually SEE a difference in my muscle tone.  Here's to hoping that it pays off in faster triathlon times this summer, too!
Hmmm – what else?  Oh, I caught James and Maggie having a 'moment' on the guest bed.  Awkward!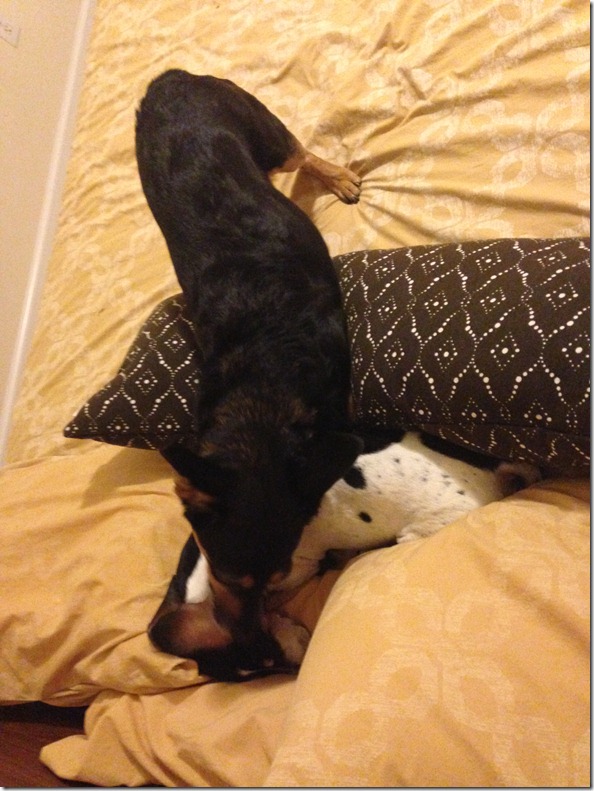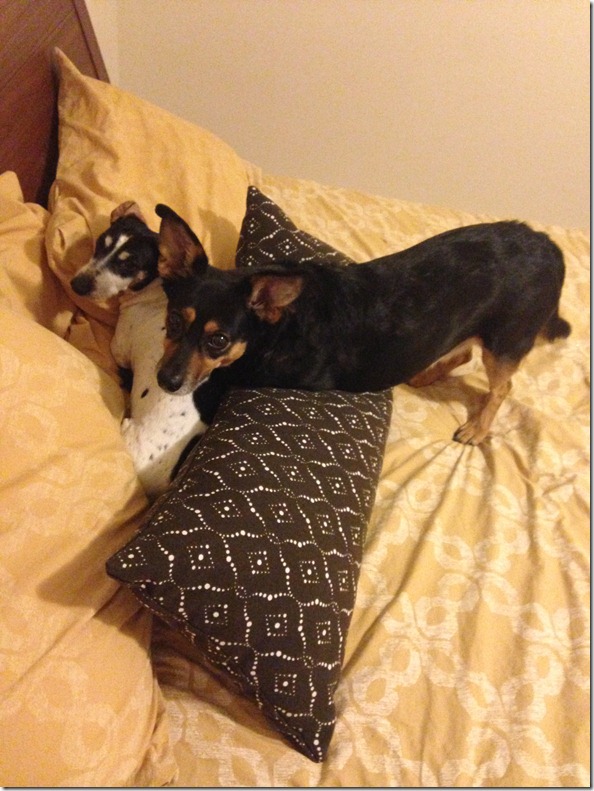 So – that's my weekend in a nutshell.  A little fun, a lot of good food and fitness, and – BAM! – it's already Sunday afternoon.  Where does the time go?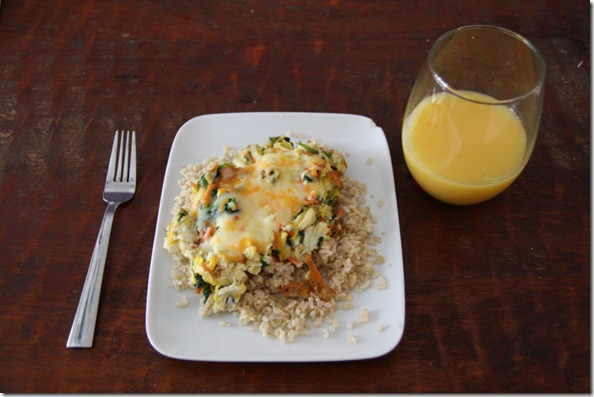 Thought of the Day:
Your time is limited, so don't waste it living someone else's life. Don't be trapped by dogma – which is living with the results of other people's thinking. Don't let the noise of others' opinions drown out your own inner voice. And most important, have the courage to follow your heart and intuition. – Steve Jobs