It's baaaaack!

Winter is coming to a close; spring is right around the corner (even if it doesn't feel like it yet!).  And spring and summer means TRIATHLON SEASON.  Woo to the hoo!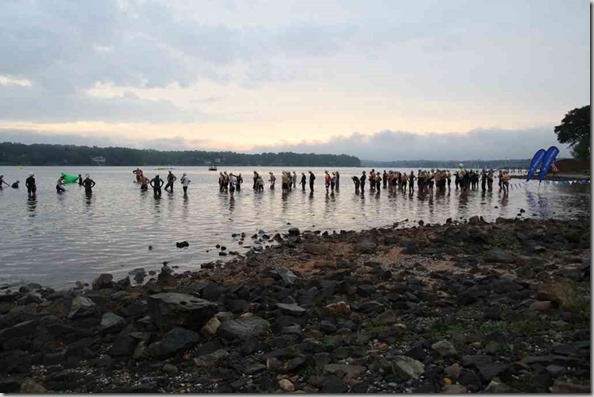 I love Ironman March because it helps me get back into the habit of swimming, biking, and running every week, and it builds up a nice base for Sprint and Olympic triathlon training.  In fact, I'm hoping that Ironman March is the perfect way to jumpstart my training for a local Olympic distance race on May 4.  I'm most likely doing this race for my THIRTITH birthday (which is on April 26), and I'm going to gun for a personal record.

During Ironman March, you swim, bike, and run the total Ironman distance.  So an entire Ironman over the course of a month (and yes – I am seriously impressed by anyone who can do this in a single day!).
What is an Ironman triathlon?
A 2.4 mile swim
A 112 mile bike
A 26.2 mile run
There are four and a half weeks in March, so this breaks down to swimming approximately 872 meters/954 yards, biking 25.3 miles, and running 6 miles per full week.  Totally do-able for even a newbie triathlete!
Here's the official Ironman March training plan (click to view printable PDF):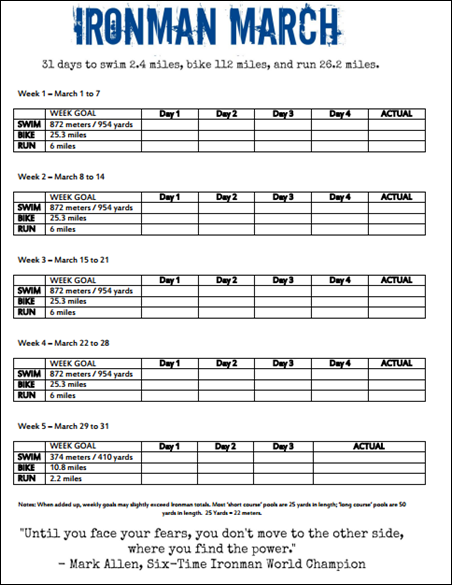 And here's a description on how to follow along:
This is a 'blank training plan.' That means that while each week includes 4 days of blanks for each sport, that doesn't mean that you have to do 4 days of running, biking, and swimming each week.  You can take as many – or as few – days to complete the total for each sport.
For example, let's say that work out four days during the first week of March.  One workout is a 500 yard swim, the second is a long 30 mile bike ride, the third is a 6 mile run, and the last is another 500 yard swim. You'd fill out Day 1 and Day 2 on the swim line ("500 yards" and "500 yards), Day 1 on the bike line ("30 miles"), and Day 1 on the run line ("6 miles").  You will have completed – nay, exceeded! – your weekly goal distances.  Make sense?
Last year, we decided that it takes two hour-long spin classes to 'add up' to the 25.3 miles. This is just a guess and definitely not scientific at all!  If you do one class, go ahead and call it 13 miles.
You can finish the 'Ironman' faster, if you want!  Don't feel constrained by the weekly goals – they are just the average numbers necessary to stay on track.  For example, if you run 15 miles per week, you'll be done with the run component before the second week is over.  Also, if you don't swim at all one week, you can definitely make it up the next week.  The point is to do the Ironman over the entire month, no matter how you get there.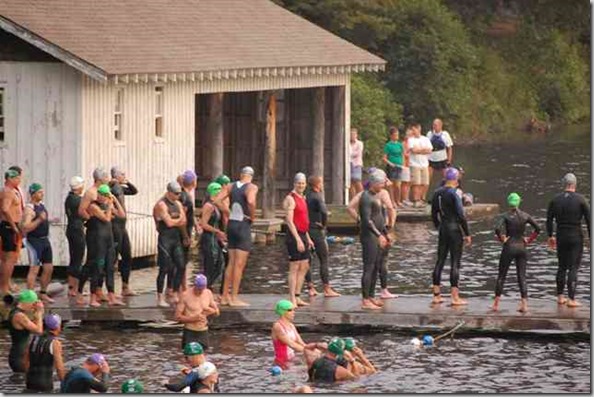 I hope you will download the training plan and join me on this fun challenge!
And while we didn't do this last year, I thought it would be fun to do PRIZES.  At the end of March, I'll ask for everyone who participated to send me a photo of their completed training plan, and I'll select a few winners to receive some triathlon-inspired prizes.  Not sure what the prizes will be yet, though (any must-have gear suggestions?).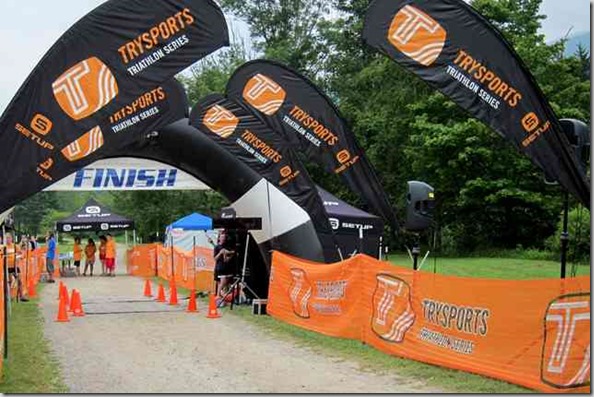 See you at the metaphorical finish line. 🙂