If your house burned down, who would take care of your pets while you tried to piece your life back together?  What if your dog couldn't stay with you or you had no money to feed your cat?  It's a horrible thought, right?  But there's help available – and that's where Red Paw Emergency Relief Fund comes in.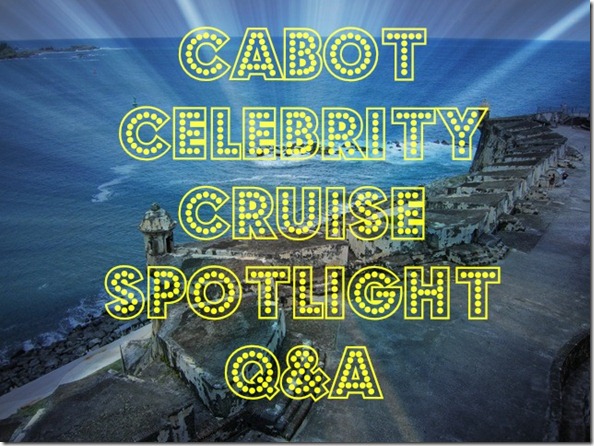 Meet Heather Lindner.  Heather works as a emergency dispatch operator for Chester County in Pennsylvania and fields nearly 100 calls on her 12-hour shifts. Her mother was an animal lover who volunteered with animal rescue groups and provided transport for needy animals. Her love of animals rubbed off on Heather, who began to work with her county's animal response team about six years ago.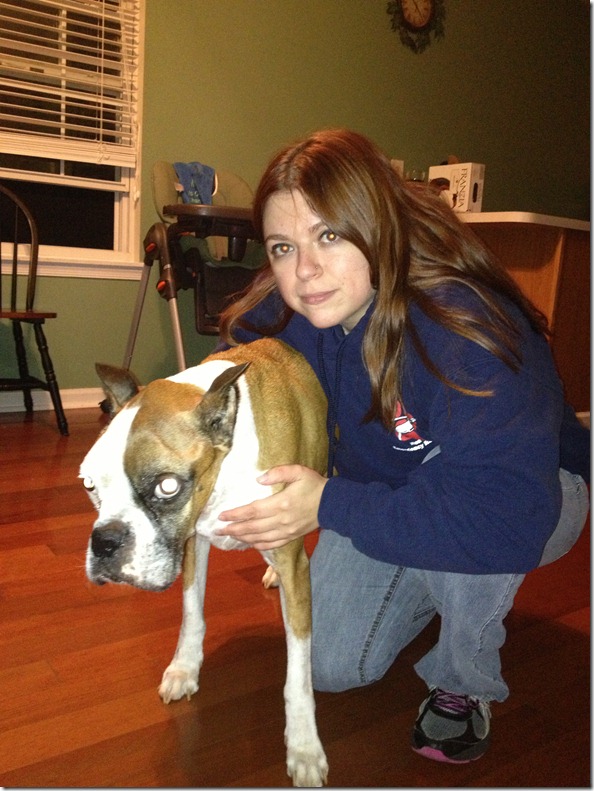 While volunteering, Heather learned that people struggling to recover from a local disaster or  home fire often have difficulty caring for their beloved pets as they try to get their lives back on track.  And that's how she began volunteering with a local charity called Red Paw.  Heather says, "Red Paw is best described as the Red Cross for pets.  When a family is displaced by fire, flooding, or building collapse we respond." The Red Paw support network is made up of volunteers who are willing to foster and board the animals. If the family is staying at a hotel or with friends,  Red Paw provides bedding, food , and toys and will also pay for pet fees associated with the hotel.  And lastly, Red Paw provides spraying, neutering, and vaccinations free of charge.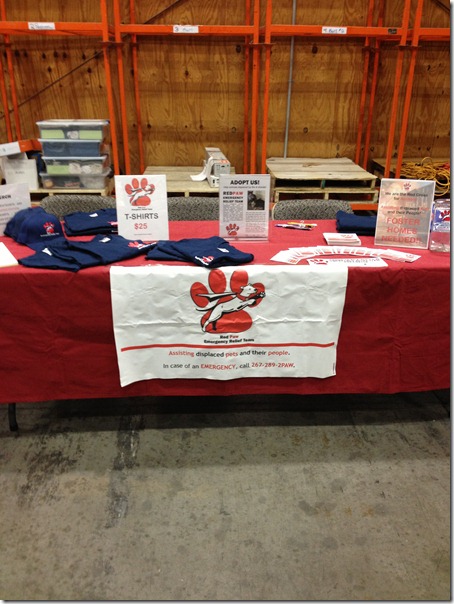 Red Paw's primary goal is to reunite the family with their pets once they are either able to return to their home or find a new place to live.  Occasionally, pets are ultimately surrendered or abandoned.  These pets stay in Red Paw's care and are placed for adoption.
Caitlin:  In thinking about both your life and your volunteer work, what is your definition of success? 
Heather: All I want to do is make a difference, even if it is a slight one.  I have always loved animals and I feel that they have no voice of their own.  If I can make a slight difference to the little cat that is displaced by no fault of their own and alleviate stress for a family that has so many other things to worry about, I have been successful.  I am not only able to help an animal but people as well!
Reunited with his owner.
Christmas week, my co-coordinator Tammy and I responded to two fires and took in three cats.  The first cat we had to trap overnight because she was hiding.  Her owner was in tears on Christmas Eve when we told her that her cat was alive and safe.  That made our Christmas!  Her cat, Goldie, is temporarily staying with Tammy and her owner checks in regularly.
Caitlin: Tell me about an inspiring person you met through your work.  What did they tell you? How did their story touch you?
Heather: Jen Leary is the founder of Red Paw Emergency Relief Team.  She came up with the idea while working fulltime as a firefighter in Philadelphia as well as Red Cross Volunteer.  She established Red Paw on  July 25, 2011 after seeing that there was no assistance provided for animals displaced by fires.  Most were left in their burned out homes, in vehicles, in yards or surrendered to Animal Control.  Her first call was that day for 6 displaced pitbulls!
Red Paw helps all types of animals, including dogs and cats but more exotic pets, too, like birds and snakes.
Jen amazes me!  She is always on the go responding to most of the calls in Philadelphia herself as well as the surrounding counties.  She has spread out from Philadelphia and now covers surrounding counties in Pennsylvania with plans to move into Camden County, New Jersey shortly.  Her ultimate goal is to become nationwide.
Caitlin: What organizational tool / tip / gadget has made a difference in your life?
Heather: Social networking is amazing!  We are able to reach a large audience in a matter of minutes via Facebook and Twitter.  This has also helped us gain volunteers as well as donations for our organization.   It is also used as a way to educate the general public in fire safety.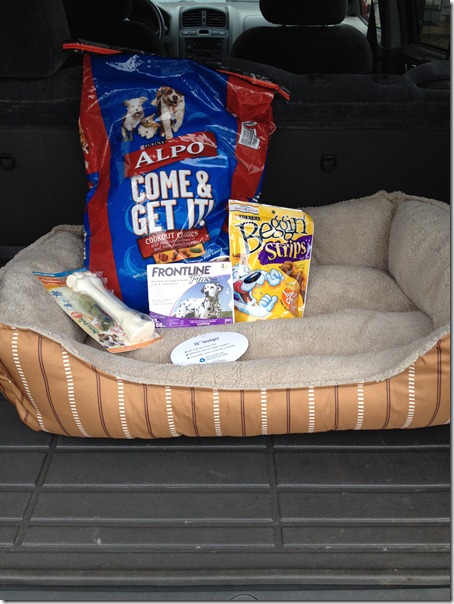 Caitlin:  How can others help you?
Heather: Red Paw relies on sponsorships, grants and donations.  Please follow us on Facebook and Twitter.  We also have a wish list on Amazon and are a charity option for Amazon Smile!
To learn more about the Cabot Celebrity Cruise and read the first post in this series, check out Do Good: Battle for a Cure.
Is "doing good" a goal of yours for 2014?  What organization do you volunteer with or would you want to volunteer with?  I would love to find time to work with animals like Heather!