I am so incredibly happy that it's clementine season.  I love those giant five-pound bags they sell at the store!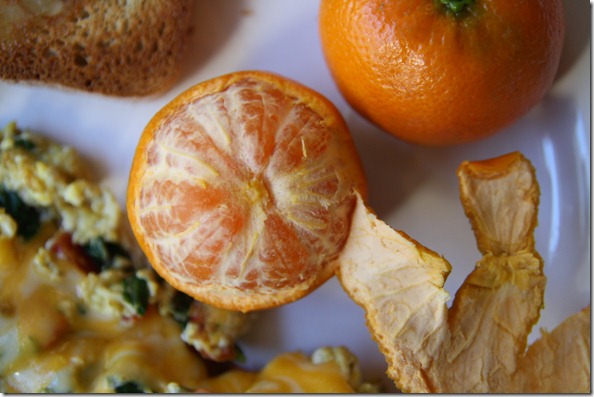 Henry has also developed an obsession with clementines. To get him off bottles, I started bringing him up a snack in the morning (because I used to bring him a bottle). It's usually a slice of cheese or a piece of fruit. Clementines are his favorite, and when he sees them, he yells, "ORAG! ORAG! ORAG!" and jumps up and down wildly in the crib (It's so fun to watch his language explode recently – earlier, he told me to 'sit down;' I was floored!).
So this was my breakfast.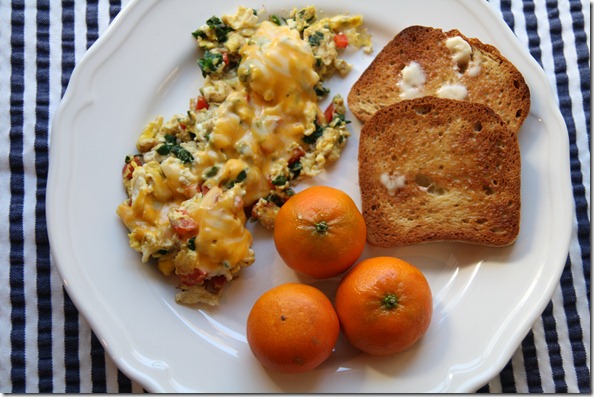 Eggs with spinach, red pepper, cheese
Clementines
Toast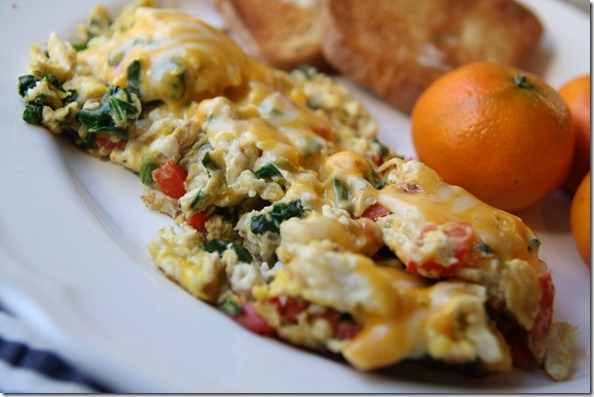 Guess what?
I made it to the gym this morning.
This is huge because I have been majorly, majorly slacking over the last two weeks.  Far more off days than on.  Far.  I wrote last week about how my knees were bothering me on longer runs, so I was avoiding jogs (but I think I'm good to go on that now – thankfully).  And my pectoral muscle is strained (I think? I have a doctor's appointment scheduled in December to make sure it's not something else), which eliminates yoga, swimming, and kettlebells.  It's kind of meh because I was really hoping to do more, well, yoga, swimming, and kettlebells after finishing my race.  As a result, I've been couchin' it and doing a whole lot of very little. 
It was kind of nice for a while, but I eventually started to feel like a sloth, so I'm going to try to get back into it.   Hence, the 30-odd minutes on the elliptical at the gym while reading a book. 
Worth Reading
For my fellow triathlon fans, Meghann just posted a great blog wrapping up her thoughts on training for an Ironman.  I thought it was a great read!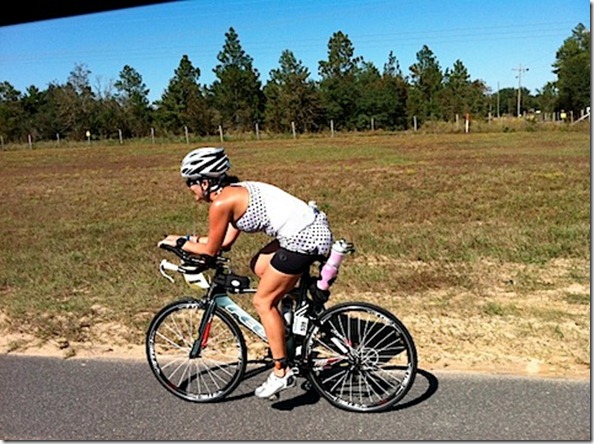 I have a post on Coach Marni coming up tomorrow.  Finally!
World Kindness Day
It's World Kindness Day!  Do something nice for someone today…   Here are some ideas.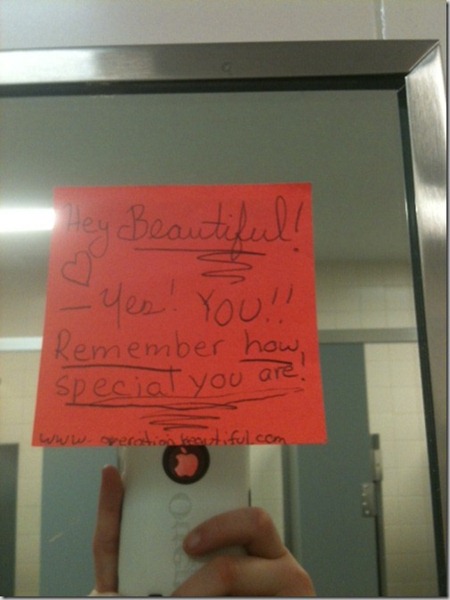 Have a good one. <3