From North Carolina to Indiana to Nebraska to Florida!  Here's what my crazy week looked like in snapshots.
It started as all weeks do, with mischief and fun with Henry at home…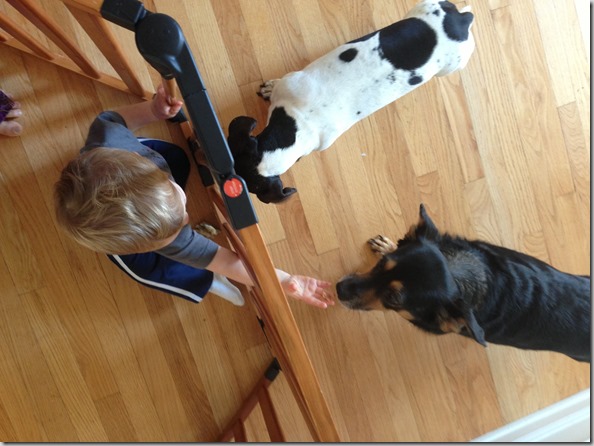 I packed up two suitcases – one for my work trips and one for my triathlon.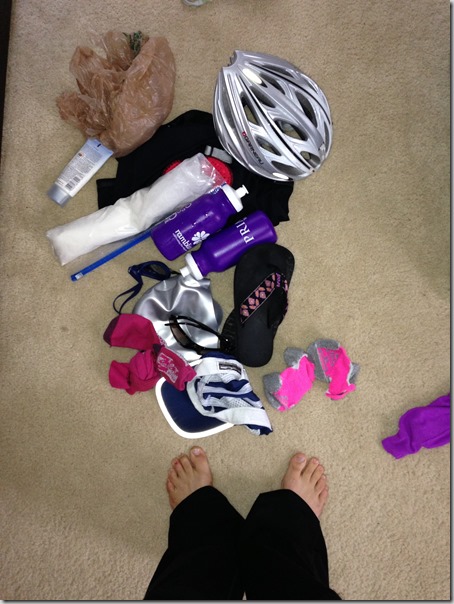 I gave everyone big hugs and kisses and said goodbye.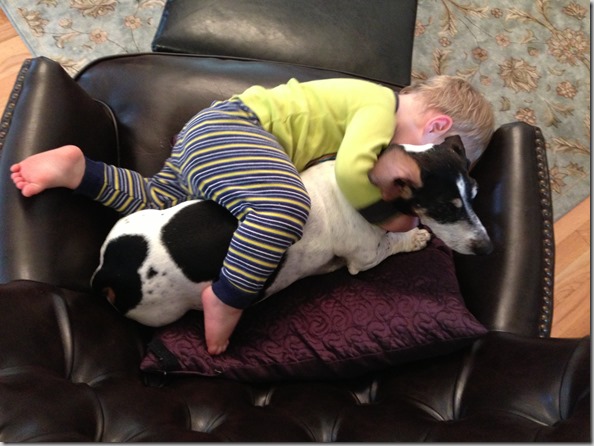 And then I found myself in many, many airports.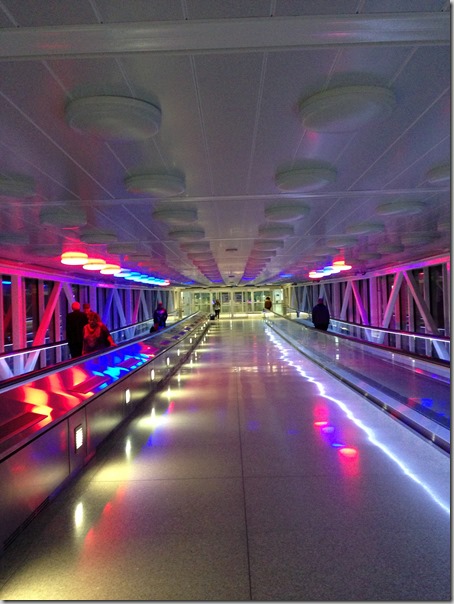 Here's just a few of the wonderful women that I was lucky enough to meet as I represented Operation Beautiful at this week.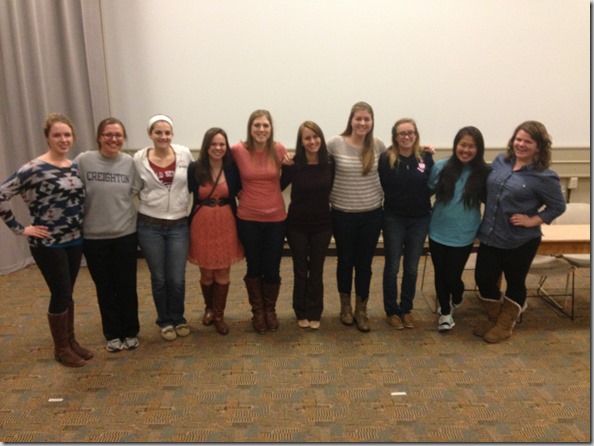 Side note: all rice krispy treats should be this large.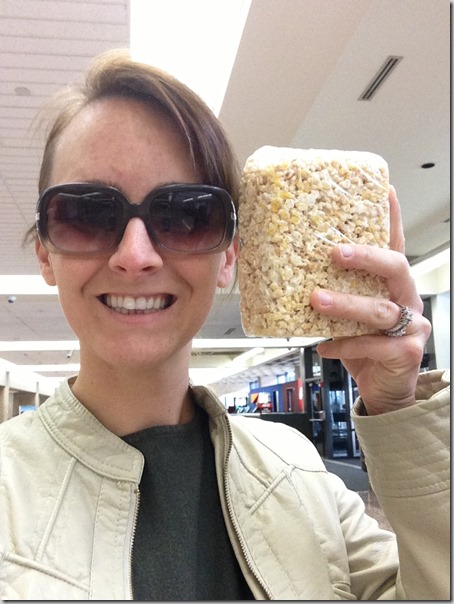 I spent most of my hotel time compression sockin' it up, relaxing, and reading.  Not a bad way to spend a few days!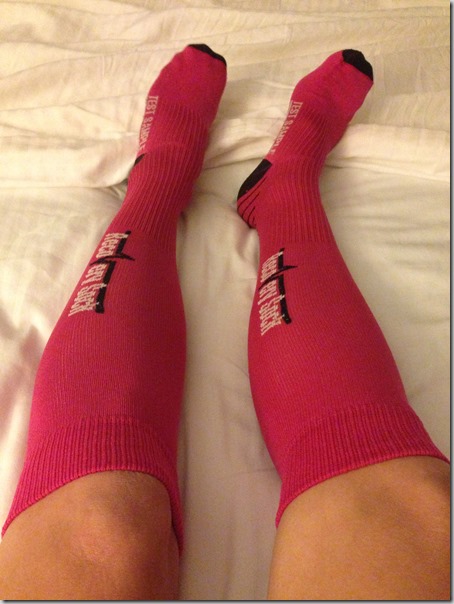 Six flights later…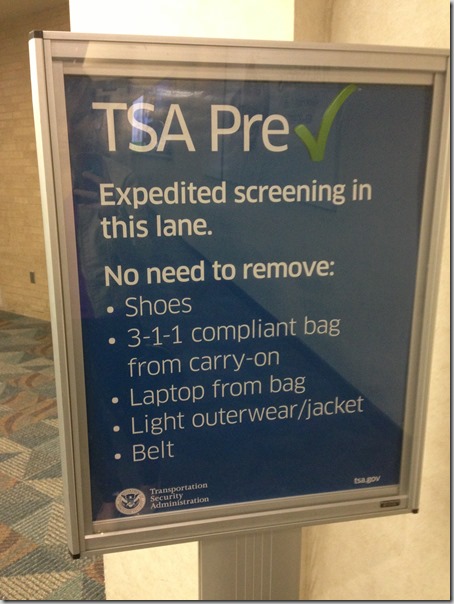 I made it to Miami, where I reunited with the Husband and my beloved bike (Henry is staying with my mother-in-law – I miss him a lot).  We headed immediately for the race venue.
And we met up with the amazing and inspiring COACH MARNI!  Best tri coach ever.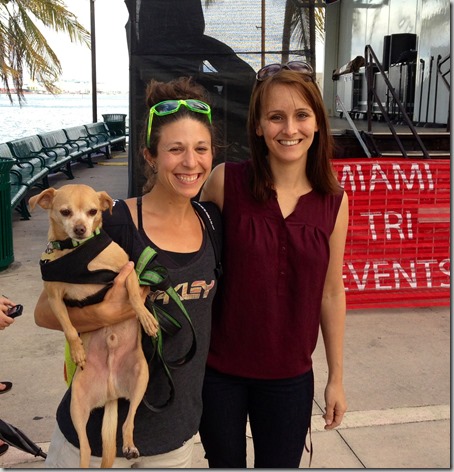 We walked around the race expo, taking in the beautiful sights…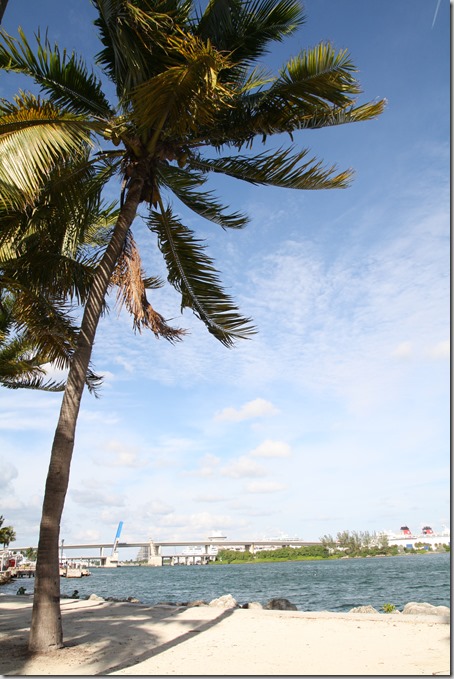 I nervously checked out the swim course.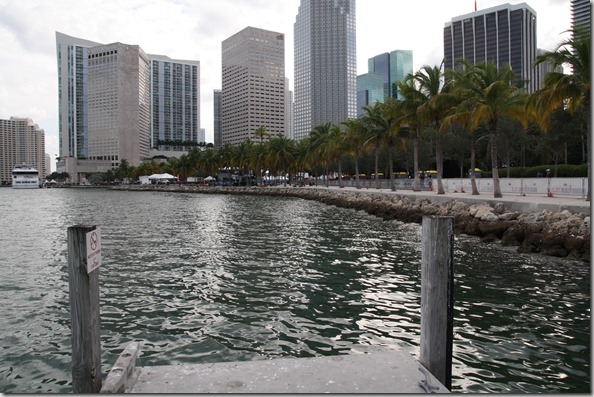 Up next… I bought Henry a souvenir.  How cute, right?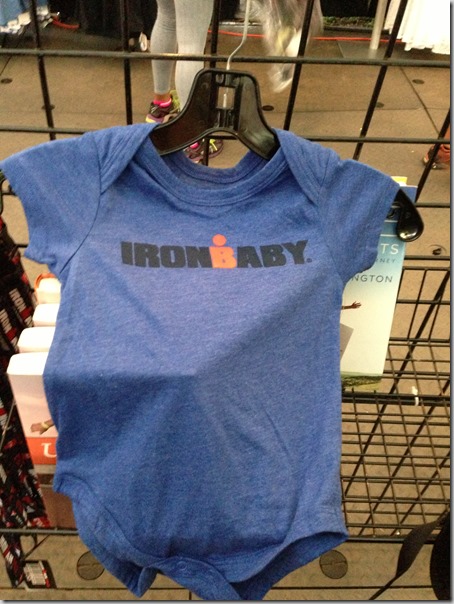 And we spent the evening with friends.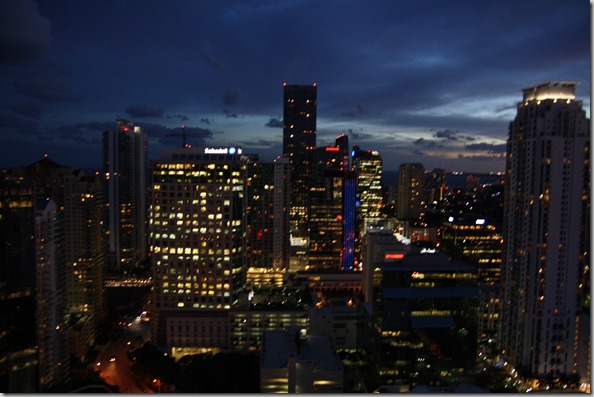 BUT we were in bed at a decent hour… just as the rest of the city started to party.  Oh, Miami.
Gotta catch my pre-race ZZZs.  It's been a wild but wonderful week.  You know what they say – it's the sleep two nights before the race that counts the most!