First glimpse of the ocean.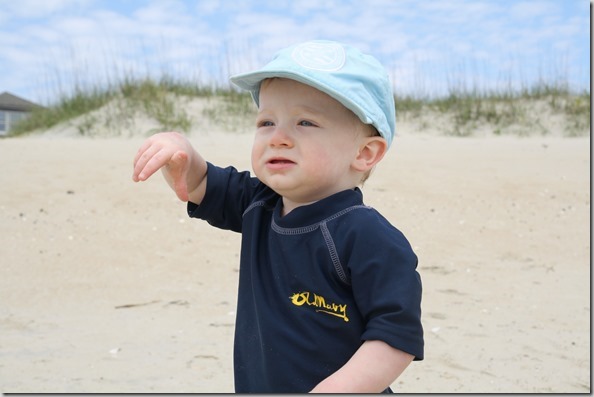 We are on vacation… and it feels so good.  My best friend Sarah, her husband TK, and their daughter Addison invited us to join them at their beach house in the Outer Banks.  A week by the beach?  Um… yes, please!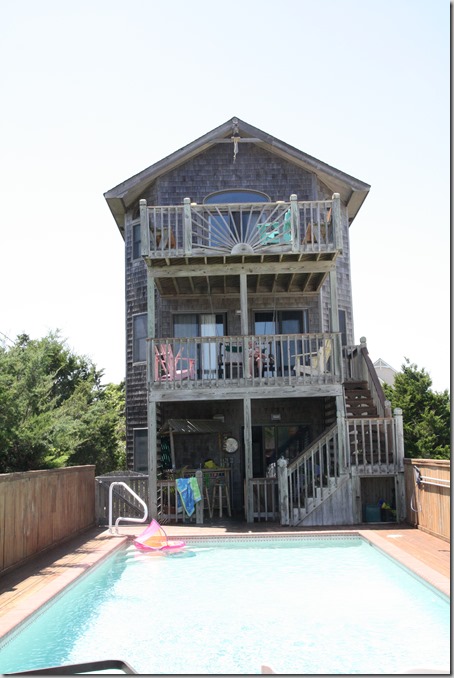 The kiddos are getting along just fine.  Who knows – maybe they'll end up as husband and wife one of these days.  All the family beach trips may just bring these little lovebirds together.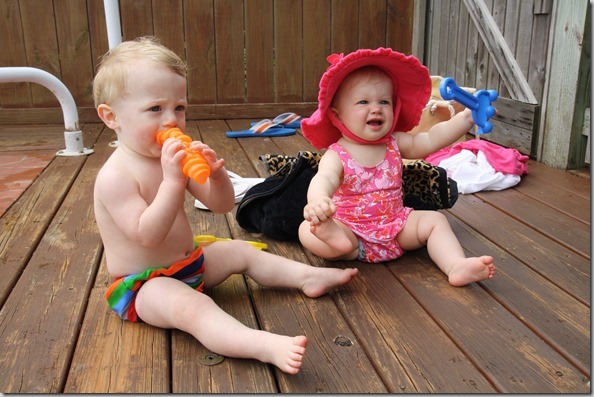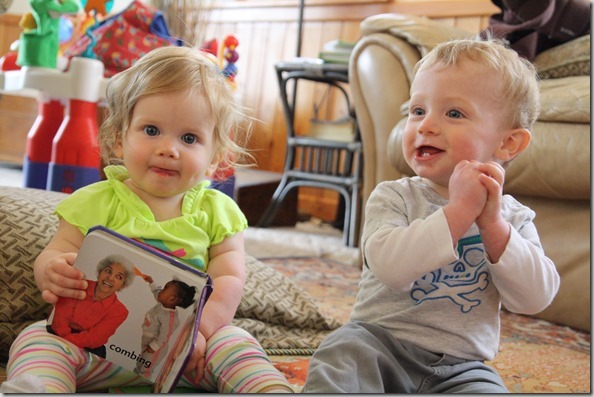 We spent yesterday by the pool – and the ocean – but it was pretty cold.  Apparently, North Carolina hasn't gotten the memo that it's mid-May!  The colder temps motivated us to do a little sightseeing today. 
Up first – The Wright Brothers Memorial.  The birthplace of modern aviation.  The area was beautiful – and it was interesting to see the location of the first four motorized flights (the longest went about 1,000 feet).  The  museum was short but sweet, and Henry liked having all the space to run around in the open field.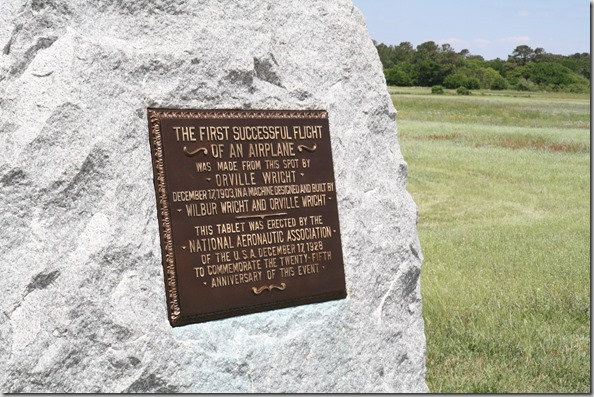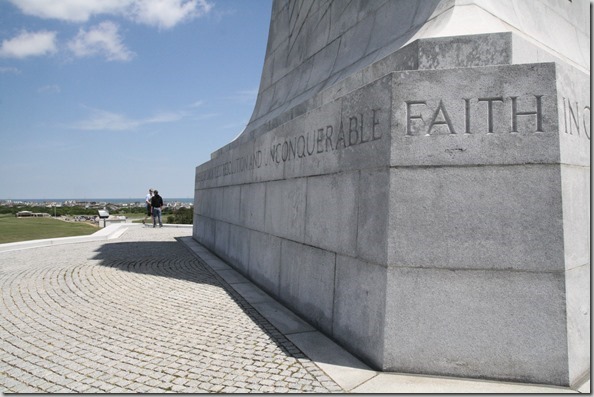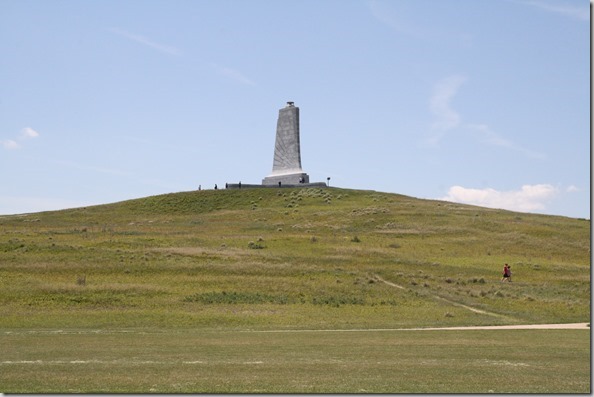 And then…
We headed to Jockey's Ridge State Park, the site of the tallest natural sand dune in the United States.  It's a popular hiking spot, a cool place to fly a kite, and – of course – a natural location for hang gliding.  And you know what?  A giant sand dune is the perfect baby play spot…. Until the baby tries to eat the sand, of course.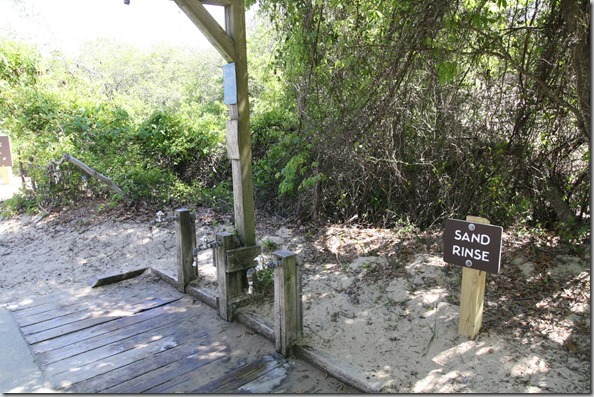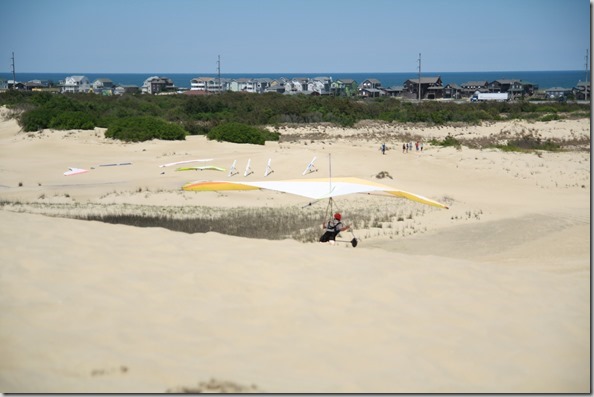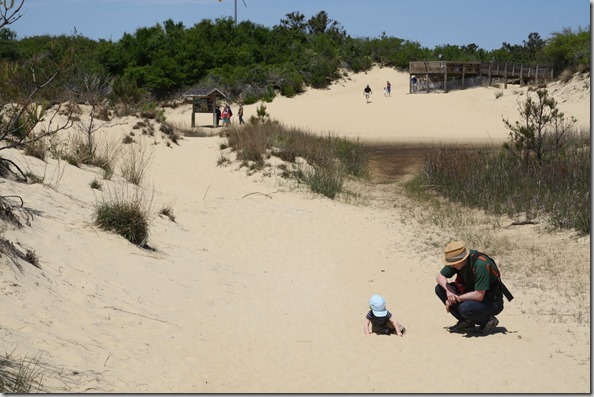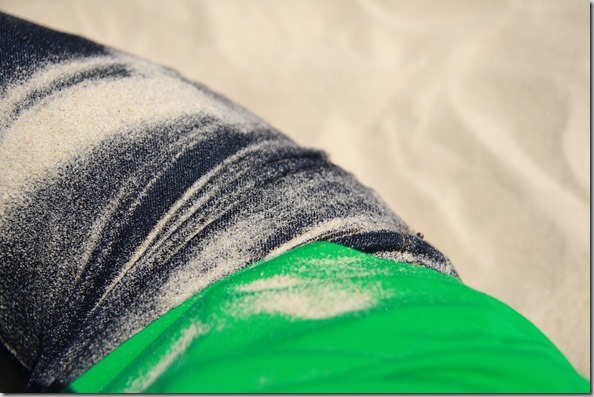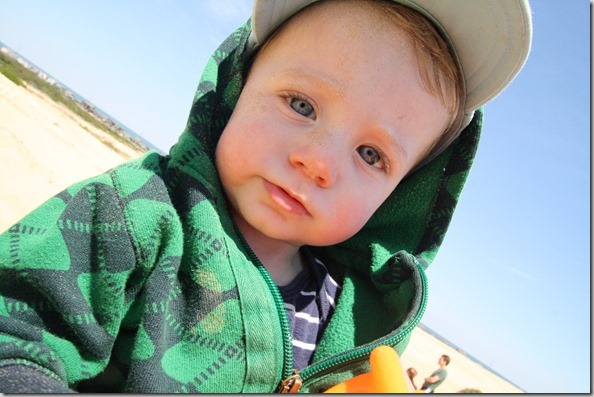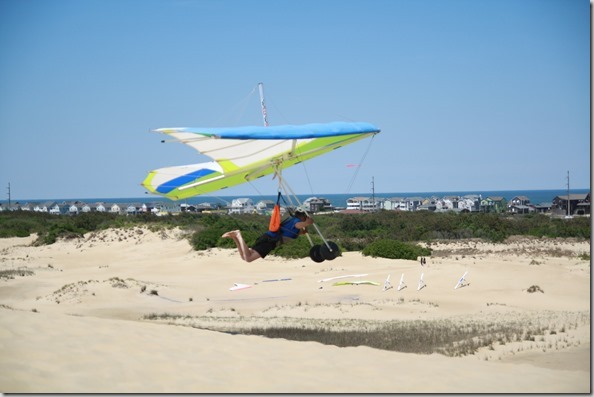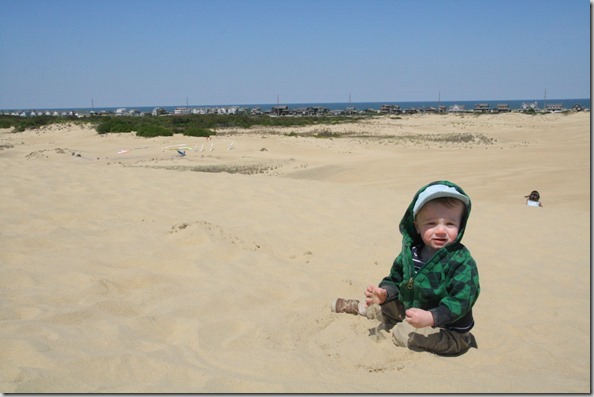 Sand everywhere!  In our ears, in Henry's diaper, and all up in between our toes.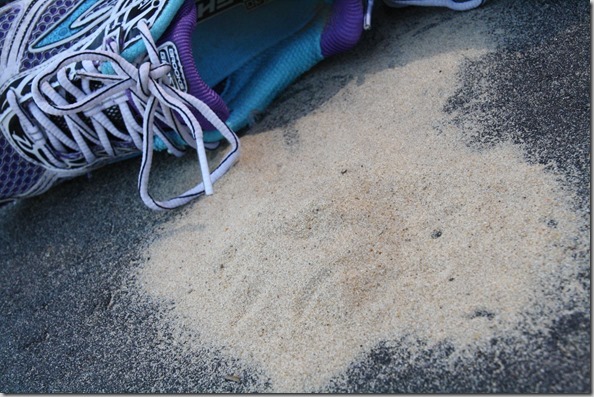 So much fun – but I'm looking forward to a relaxing beach day tomorrow.  Crossing my sandy fingers for warmer temps!