I've been trying to be more creative in the kitchen.  I think daylight savings time is having a positive impact on my cooking!  When it's cold and dark out, all I can muster is cereal for dinner – or a microwavable meal.  Now that it's lighter, later, I'm getting a second wind when it comes to mealtime.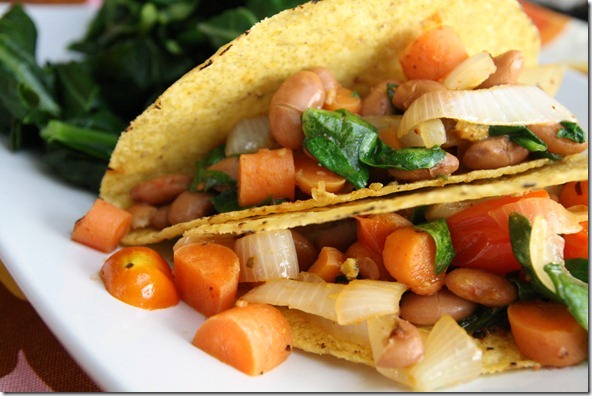 These corn tacos are packed with carrots, onions, tomatoes, spinach, and pinto beans. To flavor everything, I added a few tablespoons of taco seasoning.  Keepin' it simple!
I made this exact meal for dinner last night and replicated it today for lunch.  It's that good!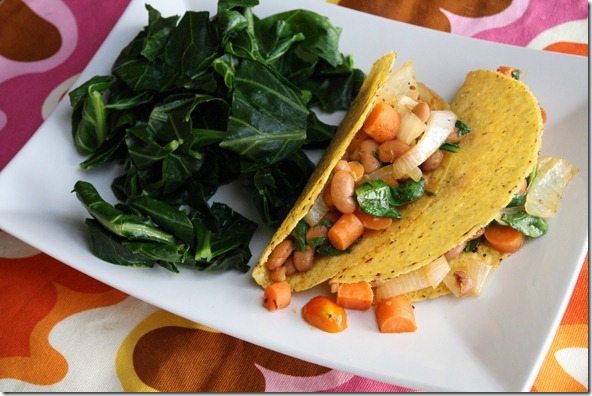 To make:  add 1/4 cup water and a little oil to a pan.  Add in sliced carrots and onions and cook on medium high until carrots are soft.  Add spices and a bit more water, then add in the shredded spinach, chopped tomatoes, and beans.  Cook until the spinach wilts, and then scoop directly into tacos.  Yum.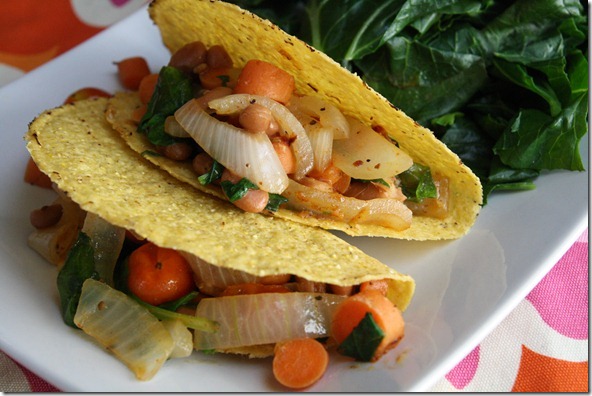 Tonight, I went to a BIG consignment sale. <3  You know how I feel about consignment sales! I was on the hunt for spring and summer clothes for Henry.  I scored some pretty awesome deals and managed to stay away from buying a ton of plastic crap (said crap is slowly taking over my life).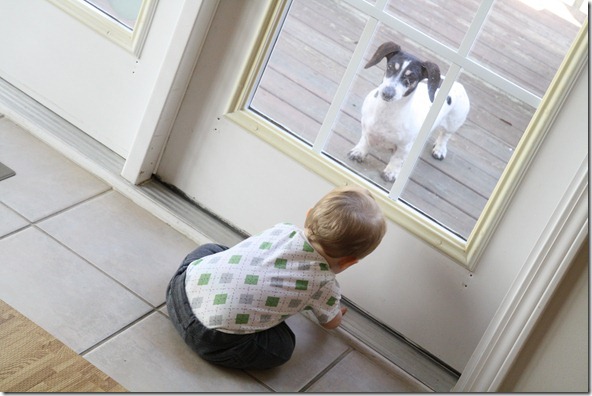 Can't wait for even warmer temps – we'll be putting those baby shorts to good use, soon!