How did Week 2 go for you?

I did AWESOME. So proud of myself for hitting all my goals this week.
As a reminder, we're working towards swimming, biking, and running the total distances for the Ironman triathlon over the course of an entire month.  That means the goal for this week was to do: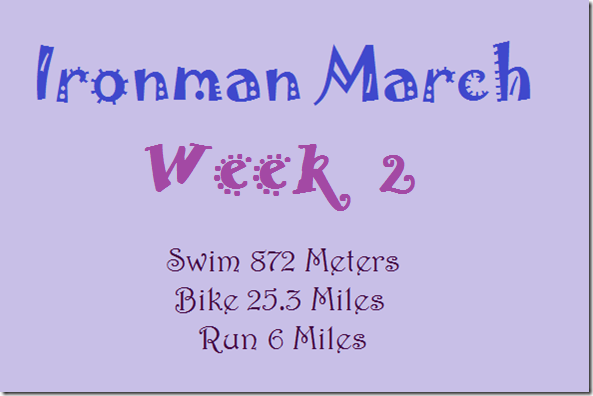 I did a total of six sports over four days of exercise; therefore, two of my workouts were multi-sport. I did one swim/run and a bike/run. I'm definitely aiming to do as many multisport days as possible because I believe this will make a big difference come race day!
Total distances:
Swimming: 1000 yards

Biking: Two spin classes

Running: 6.6 miles
I've been struggling with soreness and have been doing one day of exercise followed by one day off.  This seems to be helping a lot and will hopefully allow me to get over this fitness plateau and onto bigger and better things!  I think I just need to push myself a bit… into a higher level of strength and endurance… and in a week or so, these workouts should feel like a walk in the park (and then I'll step it up again!).
How was your workout week?