Lunch at The Cowfish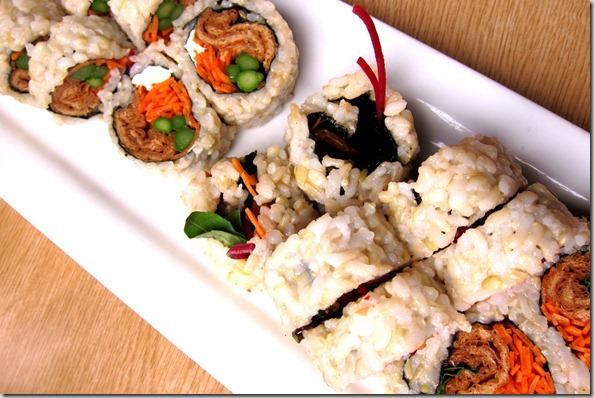 Lisette and Danny were a little amazed by the menu.  Sushi, burgers, burgshi (that's burger ingredients in sushi form), milkshakes, appetizers, and even custom sushi rolls.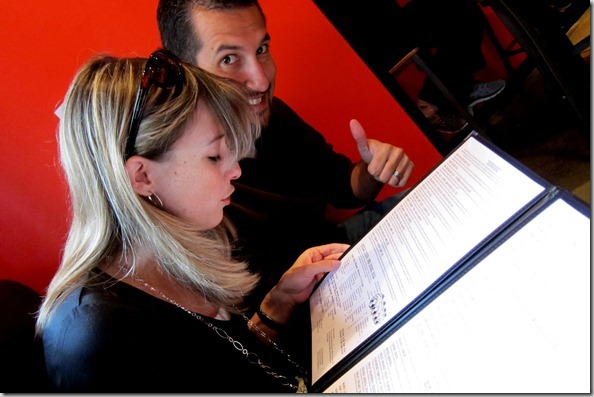 Cowfish is so popular that we had a 20 minute wait at the very odd lunch hour of 2:30 PM.  We didn't mind, though. Lisette and Danny got to browse the extensive selection, and Henry practiced waving to the ladies.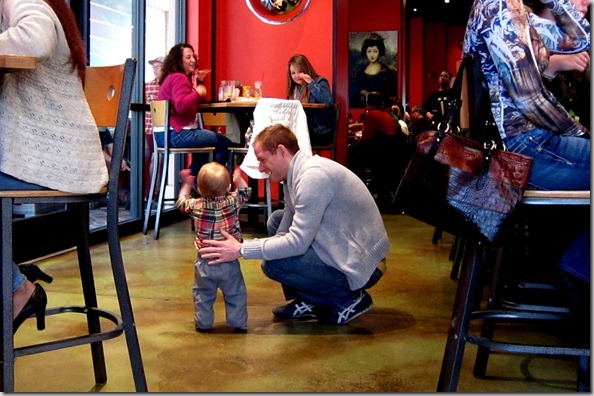 I wanted to share what we got – and what Lisette and Danny got, too – because it was so delicious.
We started things off with an order of Sweet & Spicy Thai Cucumbers… "Crisp cucumber chunks marinated in our sweet chili pepper vinaigrette."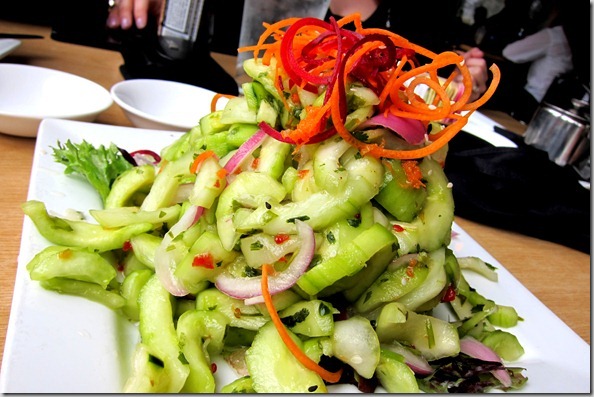 As well as the Seasoned House Fries.  The fries come with two types of aioli dipping sauce – horseradish and garlic.
I got two Custom Rolls (as did the Husband). Mine had carrots, beets, tofu, and basil + tofu, asparagus, carrots, and cream cheese.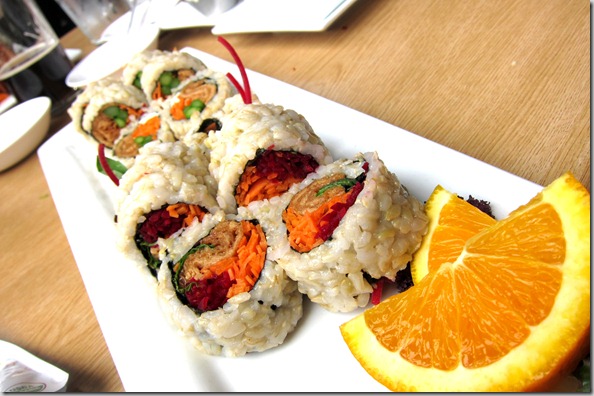 Lisette had a Spicy Tuna Roll, which was packed with avocado. And Danny had the Thundering Herd Bison Burger, "a half-pound chipotle bison burger topped with sharp white cheddar cheese and homemade guacamole, served on a sesame bun with red leaf lettuce, chipotle aioli and red onion."
Afterwards, we walked the mall. I really want a new watch – a black on black one.  I found this watch, which I really liked, but I couldn't pull the trigger in the store.  It was fun to shop with Lisette again; we spent many Saturdays and Sundays as teens roaming the mall.