Happy Birthday to DadHTP, a great dad and grandpa!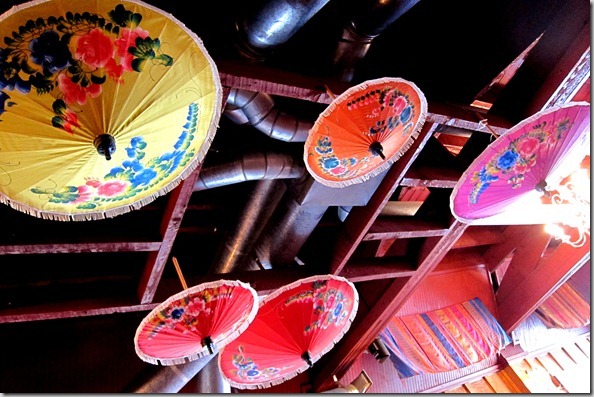 The birthday lunch was held at the very best Thai restaurant in all of the Queen City – Thai Taste on East Boulevard.  When I was a kid, we ate at Siam Palace in Miami almost every week and especially for all special occasions, like birthdays.   Who doesn't love Thai?!
Bes Thai restaurant in all of Charlotte makes the best Pad Thai!  But of course.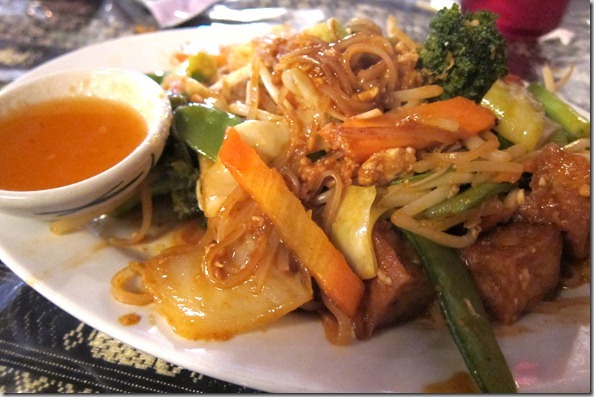 Afterwards, we hit up Discovery Place, a science museum in Uptown.  The adults enjoyed it just as much as Henry.  We especially liked the machine that levitated a plastic ball in the air with a continuous blast of air.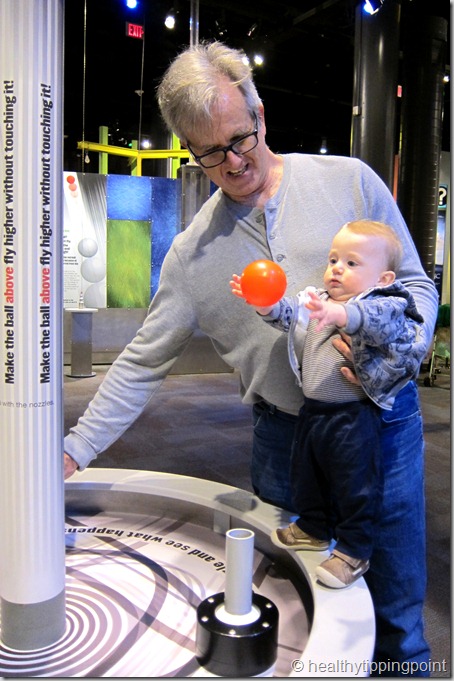 Look at that little squishy face.  <3
Other activities:  a build-your-own fort playground, a bed of nails, giant pulleys, and even an indoor rainforest with a turtle, colorful frogs, and other creatures.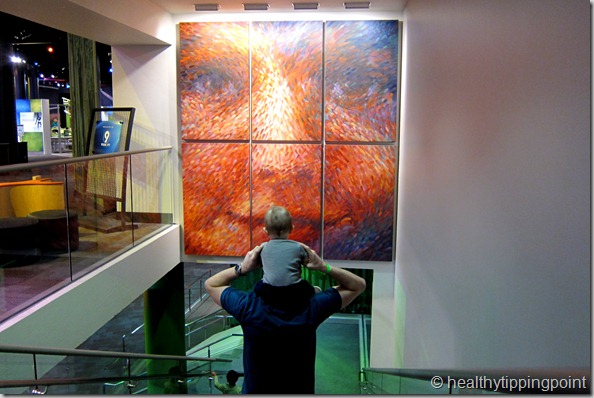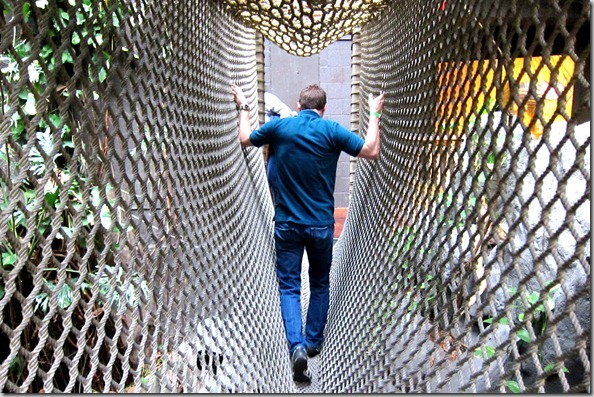 Oh, and an aquarium!  Henry loves to look at fish.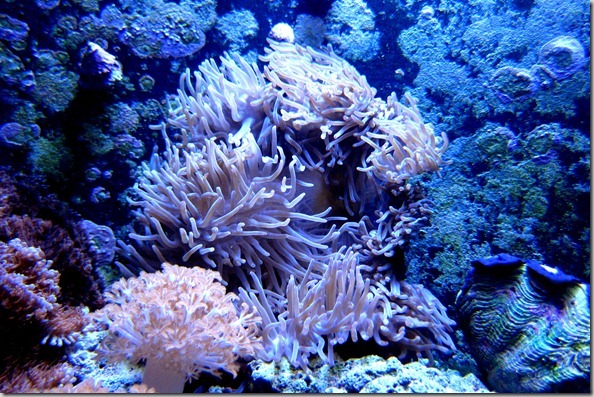 The museum was so much fun that we bought an annual pass.  If you're ever in Charlotte with your kiddos, I definitely recommend checking it out.
We came home, ate birthday cake, and Dad unwrapped his gifts – a massage gift certificate from Kristien and me.  And this shirt from Henry…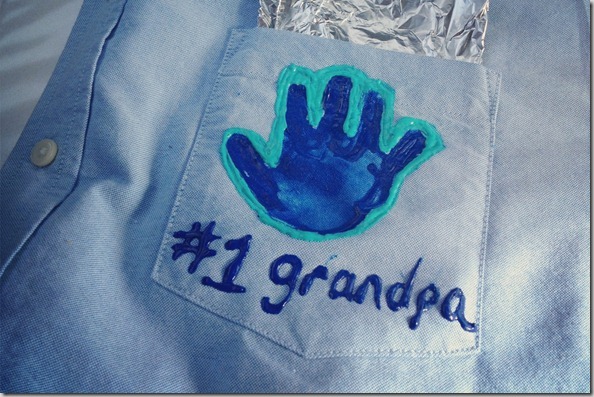 It was easy to make:  First, I put a piece of tin foil in the pocket to protect the back of the shirt.  Then, I rubbed some puffy pant on Henry's palm and, after a few practice tries on a piece of paper, pressed his hand into shirt's pocket.   The print was (of course) a little messy, so I outlined it into another color of puffy pant, which tidied it up.  I think Dad liked it.
Woohoo Friday!  Have a good weekend!