Yum.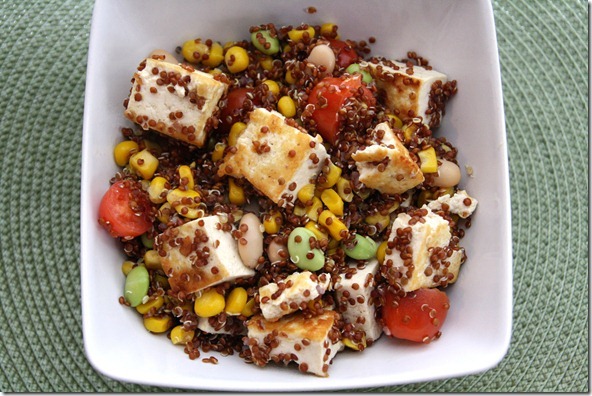 I've been asked a few times to 'break down' how I cook these simple stir-fries and rice messes.  This dish includes red quinoa, tofu, edamame, corn, white kidney beans, and tomatoes.  It was really easy to make, too.
Quinoa:  Pour into pot of bowling water, cook for 5 – 7 minutes, use a spatula to pour off the excess water, and then put back on the burner for another minute until the extra water cooks off.
Tofu:  Follow the cast iron tofu directions (you can do this in a regular pan, too).
Corn:  Canned variety; drained and spread out on a cookie sheet.  Roasted for 10 minutes at 425.  I think the difference was minimal; I would probably just use it straight from the can next time.
Edamame:  This was pre-cooked and from Trader Joe's.
Tomatoes: Raw and sliced.
White Kidney Beans: Straight from the can!
I topped mine with Earth Balance and the Husband's with salsa.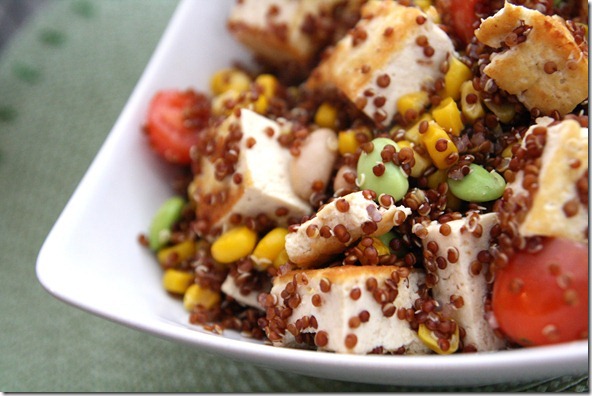 See?  Very easy, indeed.
My mommy group had a meet-up at The Baby Grocery store this morning.  I didn't think I was going to be able to make it (no car), but my friend Heather picked us up.  Yay.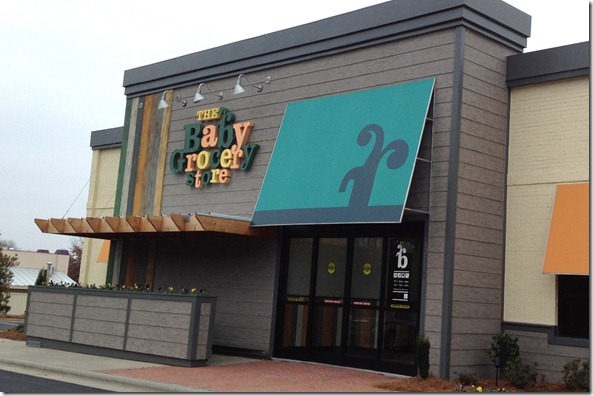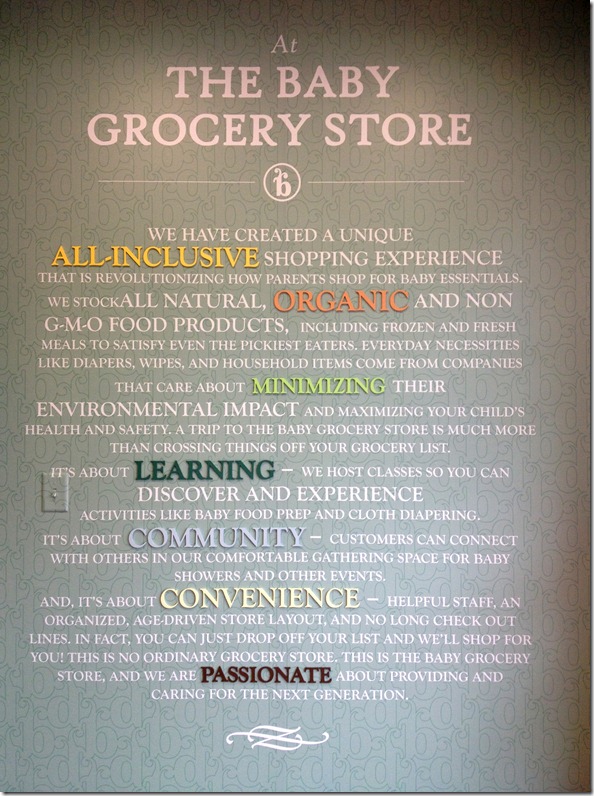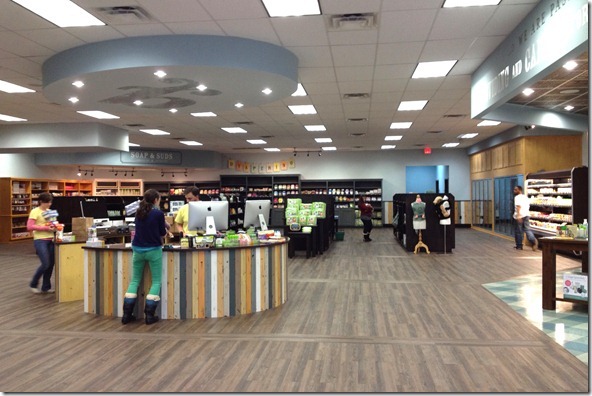 The Baby Grocery store has a cute playroom that is available for groups.  The six mommies and their kiddos had lots of fun playing.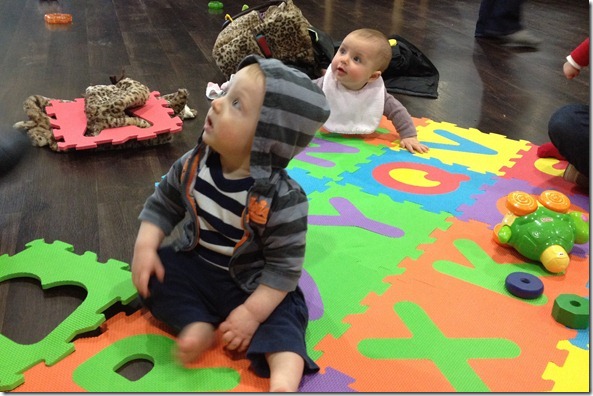 Henry's a toughie.
We tried to get a group shot of the kids but quickly realized that was the STUPIDEST. IDEA. EVER.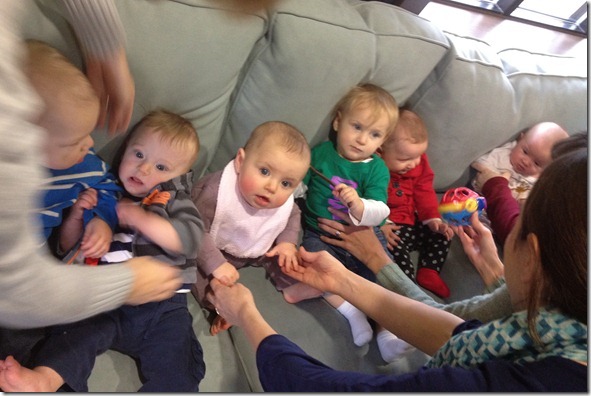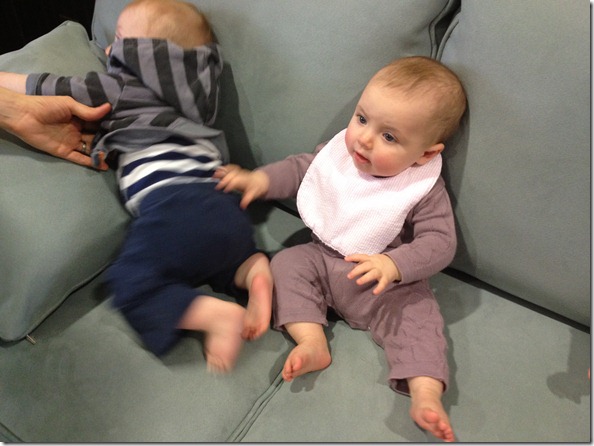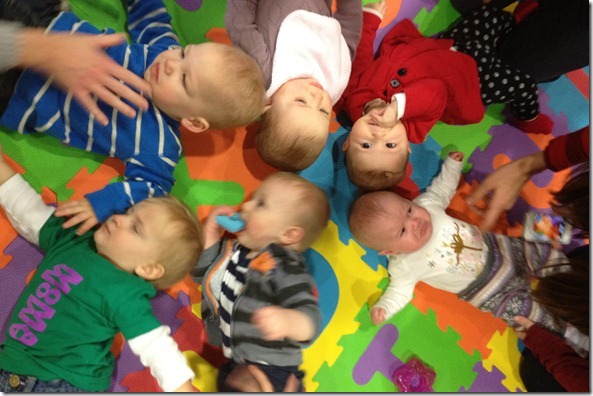 So many cute but blurry faces!