Time for a change.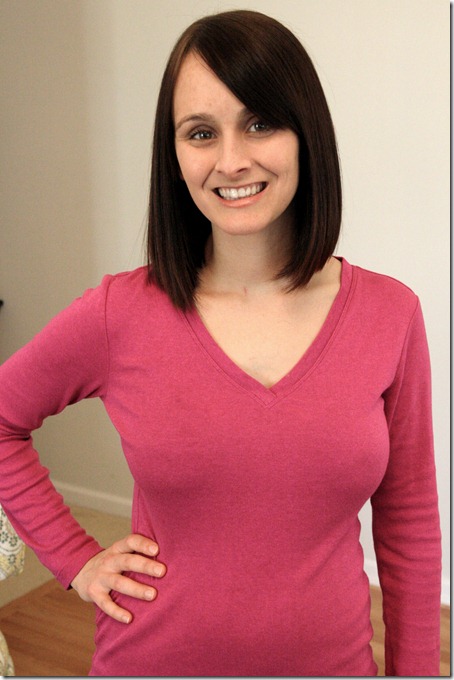 Just for comparison's sake – look at my mane back in November!
I cut off about six inches, which was a big step for me because my long hair has been part of 'me' for so long (I really love long hair in general).  But it was really fried at the ends, and I was tired of Henry grabbing it all the time.  This is the shortest my hair has been in over a decade!  It feels so weird against the back of my neck.  I'm not 100% sure how I feel about it.  But change is good.  Right?
Too bad my hair jacket is gone – it's seriously cold out there!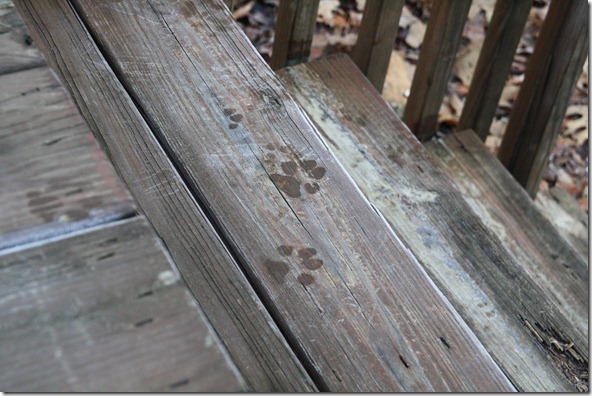 Breakfast for lunch, anyone?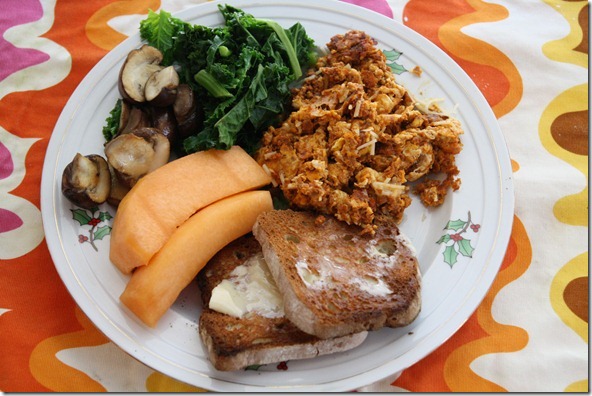 Toast (Udi's – people have been asking a lot lately)
Eggs and soy chorizo with soy cheese
Kale
'Shrooms
Melon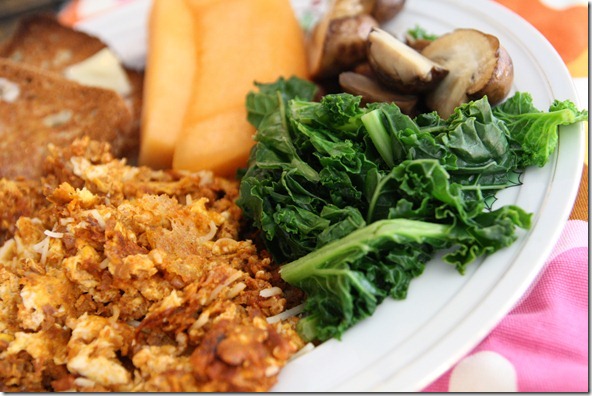 In other news, I am babysitting for the first time EVER tonight.  I'm watching my friends' daughter, who is five days younger than Henry, while they go on a date.  I'm really pumped to play with another baby.  Kids are so different, you know? 
Thought of the Day:
"Very often a change of self is needed more than a change of scene." – A. C. Benson
What have you changed about yourself lately?