I am having a deep and introspective day.  Dunno why, really.  I just feel really quiet.  I am normally super talkative and go-go-go, so this is kind of strange for me.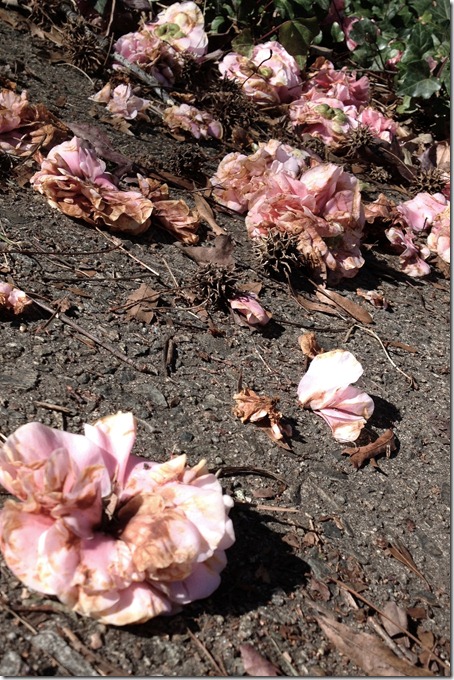 I had plenty (PLENTY) of time to think about anything and everything during my long run.  It's been a lackluster training week thanks to Germ Fest 2012, but I figure that a week isn't a total bust if I can manage to make my long run.  With just a few weeks to go until my half marathon, I decided it was high time that I ran double digits.
When my alarm (aka Henry) went off this morning, I was so pumped to see a text message from BFF Nicole – I had texted her late last night, asking if she would join me on my run, and she said yes.  She was down for 4.0 miles.  I drove over to her neck of the woods around 9:30 AM, and we set off.
Thanks to my running buddy, the first 4.0 flew by.  When we were done, I dropped her off at her house, and we ended up chatting in her kitchen for half an hour (oops).  I refueled with trail mix.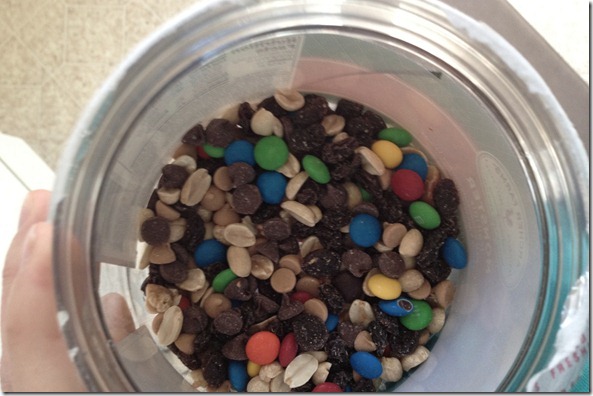 Aaaand then I remembered that M&Ms contain dairy, which I avoid because Henry reacts to it.  Dammit.  Dairy is lurking in everything delicious.
After our chat, I set back out to do my remaining 6.0 miles.  Obviously, it's not ideal to break up my long run like this, but honestly… I don't know if I would've had the gusto to complete the entire run by myself or without a break.  I'll take it.
I ended up following my favorite old running route in the nicest, fanciest neighborhood in all of Charlotte (we rented a duplex nearby until last March).  My favorite thing to do in this neighborhood is play 'Buy That House' because there are so many fabulous homes.
Would you rather buy this house?…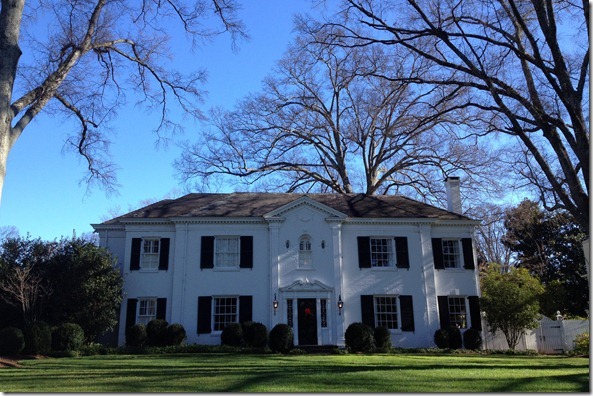 Or this house?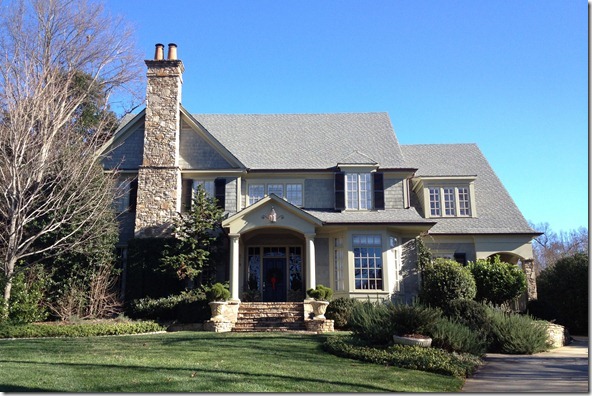 They both probably clock in around $1.75 million.  I'd take Numero Uno because I prefer Southern-style classics.
The other thing that really got me through this run was the promise of a vanilla latte from Starbucks and stuffed grape leaves from my favorite deli.  I was so pumped to see my Garmin hit 10.0 so I could go get my goodies.  Yum.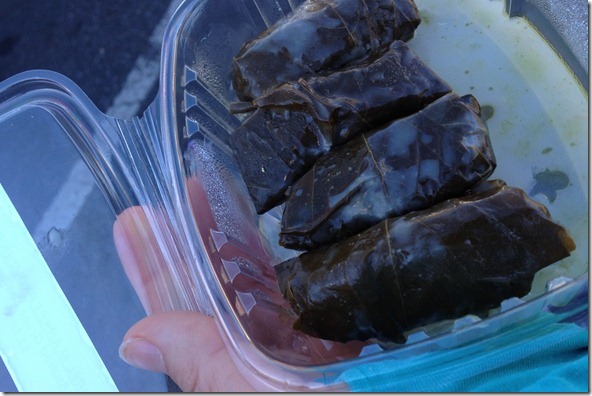 So.  Yes.  I totally bribed myself to complete a long run through friend time, house hunting, and treats.  Whatever works, right?