Hmph.  And I was having such a good day!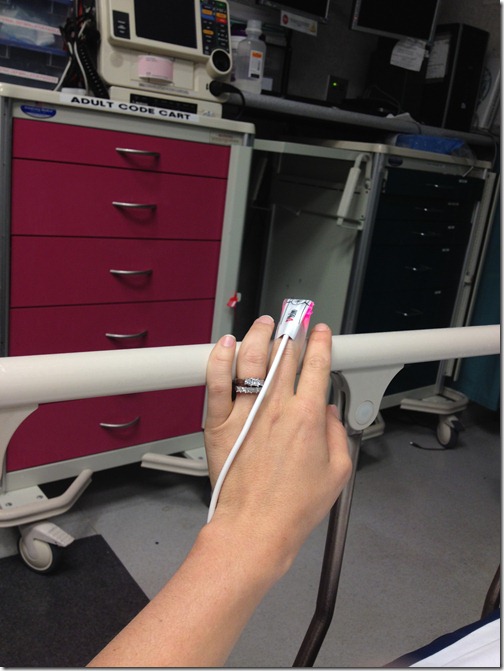 We started off with a trip to the children's museum for playtime with six of my friends and their babies.  We had a blast.  It made me realize how badly I need to get out of the house during the week.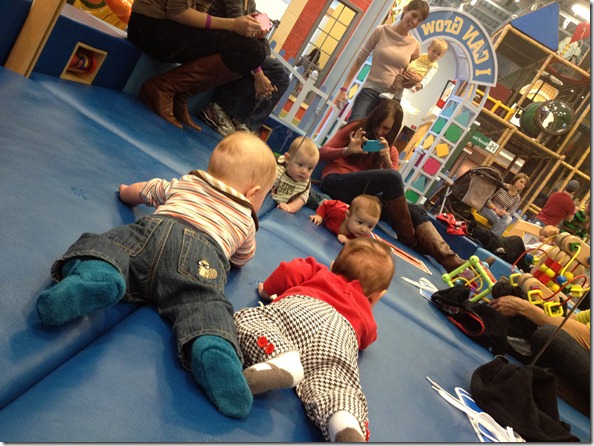 I thought Henry may be too young for the museum, but they had a few activities for babies.  He especially like the splash table.  Water, water – everywhere.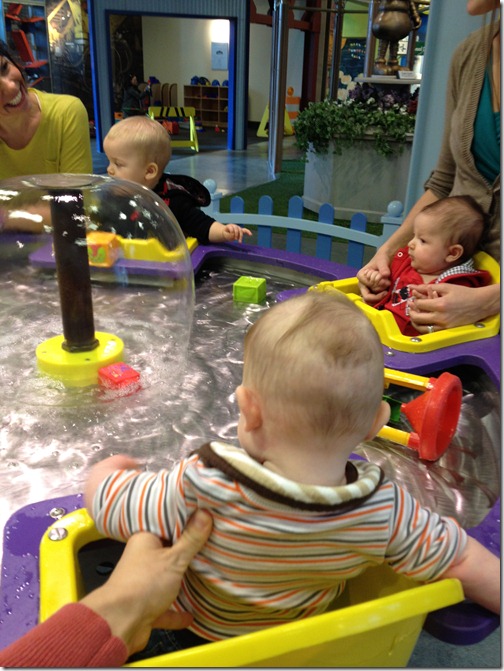 My side kept hurting while I was there – I've had this nagging pain on the right for a few days.  I tried to ignore it but it was getting worse.  I actually thought about going to the hospital for a check-up but decided to just wait and see.
So instead, I headed back to the office and picked up the Husband for lunch.  We went to Luna's Living Kitchen, and I ordered the new raw burrito.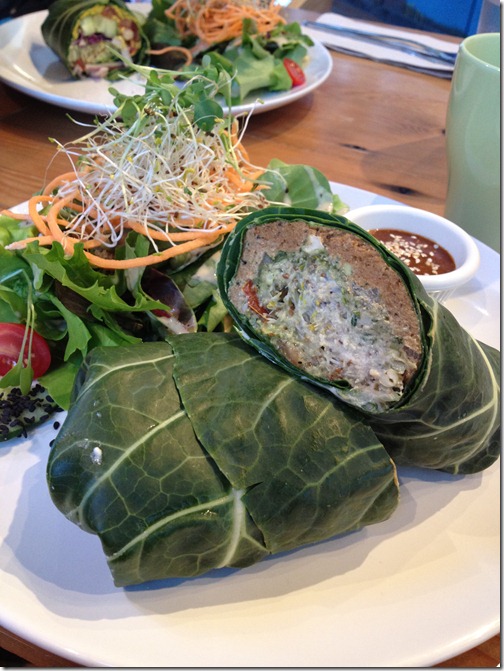 It had sunflower seed refried beans, cashew sour cream, and salsa verde, all wrapped up in a collard green.
I took two (delicious) bites and ended up with salsa verde all over my face.  Kristien leaned over to wipe it off and said, "Hmm.  That looks rather creamy to be salsa verde.  Are you sure there isn't avocado in that wrap?"  I am super allergic to avocado; the last time I had a reaction was back in 2006, and my doctor said if I ever accidentally ate any to immediately go to the hospital – it's that bad.  I said, "Oh no, the menu said it's salsa verde."  He told me to double check, so I flagged over a chef, who informed me that yes, they make their salsa verde with avocado (I have NEVER heard of this!).  We threw some cash on the table, jumped in the car, and less than 10 minutes later, I was in the emergency room.
I didn't want Henry in the hospital, so I sent Kristien back to the office, and I stayed behind to get shot up with antihistamines and steroids.  Oh joy.  And since I was there, I asked them to check out my tender right side.  Turns out that I have a mostly symptomless urinary tract infection that has wormed its way up into my kidney.  I guess everything really does happen for a reason…
My tongue swelled up, but nothing else happened.  Guess I got the drugs just in time!  Three hours later, I was discharged.  We promptly drove to a Thai restaurant and got takeout.  And filled a script for an EpiPen.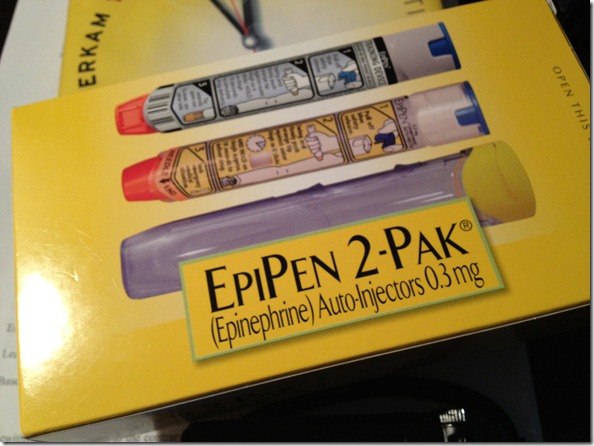 So. Yes.  That was my day.  Started off so great and ended kind of 'meh,' although it could've been a lot worse.  Here's to hoping I don't have a delayed reaction later tonight.
Are you allergic to anything?  I'm also allergic to latex – avocado and latex are cross-reactors.