Have you done your Saturday workout yet?  I did!  Oh yeah.  I haven't been blogging all my runs, but I've been following a 10K training plan, and I was due for a long run of 4.0 miles.  I tried to squeeze it in last night but didn't end up leaving until 7:30 PM – so I just did 2.5.  But this morning… I was READY.
Pre-run fuel (eaten whilst feeding Henners).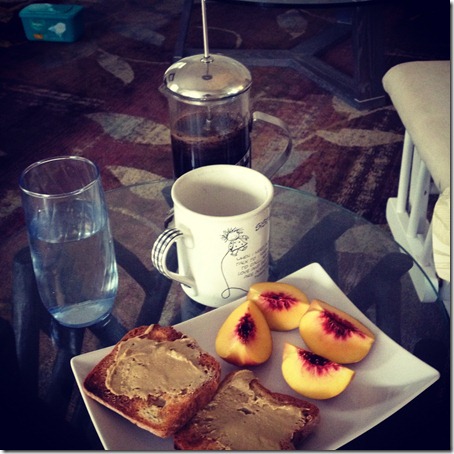 When I set out on my run, I intended to listen to the Pitbull station on Pandora (best running music ever!), but my mom called within the first 0.1 of a mile.  It's really hard to find the time for long conversations nowadays so I didn't want to pass up an opportunity to chat.  The iPhone earbuds have a little speaker on the wire so you can listen and talk, and mom ended up joining me for the entire run (I just hold the phone in my hand – but would love any recommendation for nice carriers).  It was awesome!  Like having a virtual running buddy to talk with – we gabbed the entire time and the four miles flew by so quickly that I ended up going a little over without even realizing it.   I probably looked like an idiot talking to 'no one' but who cares.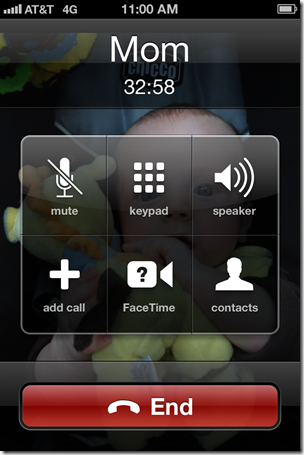 Mission accomplished!
Post-run snack: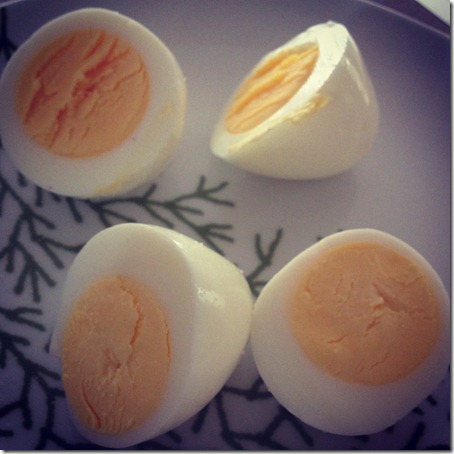 Now it's time to round up some real grub.  Have an excellent day!